Written by

Nicole Robertson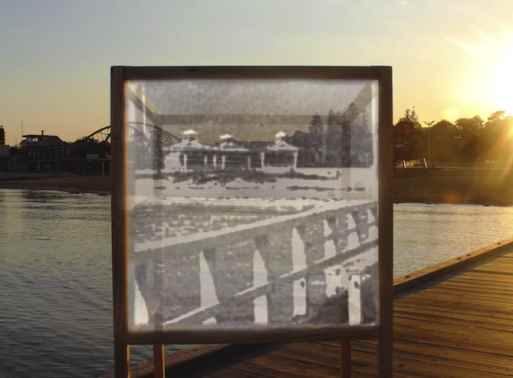 Glenfiddich, the world's most awarded single malt whisky, is proud to announce Elyse de Valle as the winner of the Australian Glenfiddich Artists in Residence Program.
Open to the Australian arts community for the third year, the competition invited artists across the country to enter their work using any array of mediums, including but not limited to print, photography, animation, performance and installation.
The Australian winners of the 2015 and 2016 residencies were Joan Ross and Stanislava Pinchuk respectively, two acclaimed and renowned artists. In fact, this year Joan Ross won the John Sulman Prize, an award that is considered the country's third highest art prize and is announced in conjunction with the Archibald Award, further highlighting the calibre of artists that are attracted to the Glenfiddich Artists in Residence Prize program.
This year's prize winner was selected by an assembly of illustrious judges, with Barry Keldoulis (Group Fairs Director) leading the panel alongside Evan Williams (CEO of Williams Land Trust), Dr. Gene Sherman (Chairman and Executive Director of the Sherman Contemporary Arts Foundation), Mark Hughes (art advisor) and legendary actress Rachel Griffiths.
The judges were extremely impressed by the quality of the entries, and the five finalists were announced as Belem Lett, Elyse De Valle, Hiromi Tango and Craig Walsh, Lillian O'Neil, and Penelope Cain.
De Valle took first place following a final tally of votes and a concluding round of judging by Artist in Residence Program Curator, Andy Fairgrieve – the colourful, dreadlocked-guy-in-a-kilt who helps the winning artist bring their work to life.
"With our Australian/New Zealand open call now in its third year, it is no surprise that as the awareness of this great opportunity spreads, the number and quality of entrants has increased dramatically. The 2017 residency call easily produced the highest standard of applicants seen so far, which of course made the final selection no easy task. As always I am incredibly grateful to the jury panel who whittled down the applicants to the final five as I am to the organisers of Sydney Contemporary for providing such a wonderful platform to showcase our residency," says Andy.
He continues, "With such a strong showing of talent in our five finalists, the winning choice was no easy matter. Of course we can only select one artist but in the end, it was the craft and skill of Elyse's talent that won the day. I am sure her practice is one that will be fully appreciated by the skilled crafts persons who work at Glenfiddich and for her part I know the exposure to the historic architecture of Scotland will feed and inspire her residency."
Since the Glenfiddich Artists in Residence Contest began in 2002, Andy has mentored more than 100 artists through the distillery doors, each one of them always viewing and interpreting the distillery with their own unique view.
The residency will take place in 2018 where De Valle will have the opportunity to live and work for three months at the Glenfiddich distillery in Dufftown, Scotland alongside other winning artists from all over the globe.
Upon finding out she won the Residency, De Valle said, "I'm so excited for this opportunity to spend some time at the Glenfiddich Distillery as the chosen Australian artist in Residence. I look forward to engaging with its rich history and the surrounding community of Dufftown. Memory and narrative play a key role in my work and I hope to share some great stories and shared experiences during my time there, maybe even over a whisky or two. This, along with the extensive archives kept by Glenfiddich, will lead me along interesting paths for my work. I cannot thank the William Grant & Sons Group and the Glenfiddich Distillery enough for this opportunity."
A Melbourne born and based artist, De Valle is an emerging artist who utilises materials and sites to express the conceptual concerns of her practice. De Valle's work explores little known narratives that permit her contemplation of creative labour, memories, loss and experience. It is often a pursuit to trace and respond to social history, reflecting on how memory is encoded directly and indirectly within the built form.
She completed a Bachelor of Fine Art with First Class Honours in 2012 and a Masters of Fine Art in 2015 at Monash University. De Valle has held numerous group shows around Melbourne, and her first solo show, The frames that remain, was exhibited at Bus Projects in Melbourne earlier this year. Her natural talent has also earned her travel grants to undertake residencies in San Francisco, USA and in Carrara and
Noepoli, Italy.
For more information visit http://www.glenfiddich.com/ or http://www.williamgrant.com/
William Grant & Sons, Ltd. is an independent distiller founded by William Grant in 1887. Today, the luxury spirits company is run by the fifth generation of his family and distils some of the world's leading brands of Scotch whisky, including the world's favourite single malt Glenfiddich®, The Balvenie® range of handcrafted single malts and the world's third largest blended Scotch Grant's® as well as other iconic spirits brands such as Hendrick's® Gin and Sailor Jerry®.