Written by

NewsServices.com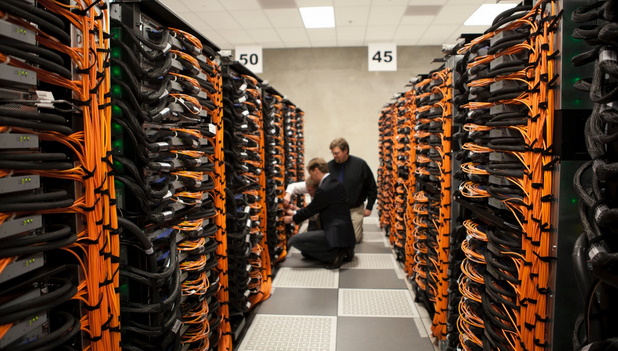 As a business, you would be looking for sensible ways to cut costs and maximise profits, while still maintaining efficiency. This is especially true when you are trying to compete against big players in your industry.
Now, one strategy that you can use to do just that is outsourcing non-core functions, such as information technology (IT) management, so you can devote more time and resources to other important aspects of your business. Yes, getting IT managed support from another company comes with a certain cost, but it actually saves you more money and provides you with excellent benefits in the long run.


Benefits of Hiring Managed IT Support Services
In this technology-driven world, you cannot afford not to have a good IT infrastructure for your business. This means that you need some form of IT managed support services that can offer you technical assistance for the technology-related devices and systems you use. Here is how such services can help your business.


IT Infrastructure That Is Up to the Minute
Hiring a proficient IT managed support company means that you have a team of experts who are making sure that your computer systems are well maintained and up to date. Not only does it keep your systems efficient and boost overall productivity, but it also prevents any hefty fines and penalties due to non-compliance.


Cost and Time Effectiveness
As previously implied, hiring a managed IT support service comes with a fee, but it actually saves you more money in the long run. After all, you do not have to hire and train an in-house team to handle and manage your IT infrastructure. You will also be safe from the unwanted expenses of fixing problems due to a poor system.
Besides the monetary aspect, outsourcing your IT functions will give you and your employees more time to focus on your core tasks.


Protection Against Cyber Attacks
According to a report by the Australian Signals Directorate, there is an average of 144 cyber attacks on small businesses in the country each day, equating to an estimated $300 million worth of losses per year. The report also shows that most of the affected respondents are from states having industries that rely heavily on their digital capabilities, such as Queensland, with one of the main reasons these attacks are happening is the lack of dedicated IT staff. So, if you do not want to add to the statistics, then you should get managed IT support Brisbane businesses trust.  
As you have a secure IT system that is impenetrable to cyber attacks, you are also preventing data leaks and information theft from happening, which would otherwise result in business loss.


Great Business Scaling Solution
As a business owner, you would want to grow your business as quickly as possible. Well, who doesn't?
However, when it comes to IT, it can be difficult to scale. And, sure enough, your IT needs will grow with your business. But with an IT managed service provider that you can trust, you can take this daunting task out of the list of your responsibilities.   


Picking the Right Managed IT Support Provider
With the many IT service providers out there, how will you know you are partnering with the right one? Simple—you just have to look into the qualities that these companies should have.


Reputable
You will know that a provider is a good option if they are praised by other businesses in your area. So, when vetting any managed IT services Brisbane has today, seek out referrals in your network. You can also read reviews on trusted sites. This allows you to narrow down your list to the best companies and make an informed decision quickly.


Qualified and Certified
The success of an IT management company is defined by the resources it has. Aside from the tools and technologies that they use, they should also have a team of skilled and qualified individuals. More importantly, they should have the certification to provide their services.


Experienced
Of course, the IT support provider that you choose should have the right experience of working on systems and infrastructures of other businesses in your niche.
However, this does not mean that you have to settle with a company that specialises only in one area. Hiring one with multiple certifications will give you the peace of mind that everything in your system is properly taken care of.


Flexible Service Structure
An ideal IT support provider should have a flexible service structure to suit your needs. For example, do you only need alerting and monitoring? Or, do you also need server maintenance and backup solutions?
Regardless, the provider that you choose should be able to offer all-inclusive support for the system that you have.


Convenient
Constant communication is essential between you and your IT support provider. This ensures your every need will be met as you use your system.
A good provider should also be reachable 24/7, so you will receive support anytime you need it.    
  
Final Thoughts
The benefits of hiring an IT managed support service cannot be stressed enough. Not only that it ensures you have a secure IT infrastructure, but it also makes your organisation more productive, helps maximise your revenues, and gives you the opportunity to compete against larger businesses in your industry.
However, to enjoy all these perks, you need to make sure you are hiring the right provider. So, do your research and follow the tips mentioned above.
For more information that you can use in running and growing your business, read our other articles!