Written by

NewsServices.com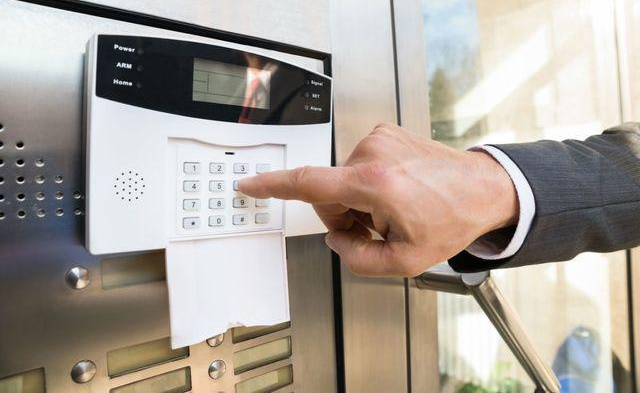 Australian companies have long benefited from burglar alarms. They are there to provide an essential service, the middle point between an intrusion and the police apprehending the suspect, and this is something that business owners simply cannot overlook.
The perfect business intruder alarm is imperative to a robust security system, as it provides that extra level of protection alongside the likes of access control, CCTV footage and PA systems.
With this in mind, here are four vital ways this solution can save your business from serious headaches:
They protect your business
Business owners with a physical premises know that their goods are at risk, and for this they need a comprehensive security system to deter those would-be thieves who honestly come poking around at any time of the day.
One of the most advanced and trusted ways to frighten off a wannabe thief is through a solid business intruder alarm, one that will alert the thief, security personnel, the police and anyone who is nearby that a break in is occurring.
Not only will your subpar thief go running off like it was none of his business (which, of course, it wasn't), but they will also be hotly pursued by any security personnel and police once they catch wind of the break in!
They frighten off thiefs
One of the main deterrents for any wannabe thieves is a robust security system. More specifically, thieves are frightened off when they can visibly see that the company has a comprehensive security system - you know, the type with the signage that literally tells the thief that there are alarms and CCTV footage operating on the premises.
Once the would-be thief becomes aware of the hi-tech security system operating on premises, they typically get the hint that their business is not wanted and perhaps it's a good idea not to attempt a break-in on the premises.
They provide business owners with ultimate peace of mind
The safety and security of a business owner's physical premises is always on the mind, especially when you consider the expensive goods you most likely have onsite.
Whether you run a cafe, restaurant, IT firm or something completely different, it is always highly likely that you have invested good money into ensuring you have the best goods to run your business with ultimate efficiency, and you really don't want some dodgy dealers to take it all in the dead of night.
Instead, a robust security system will ensure that they will not have the time or ability to load up their vehicle with all those expensive goods you keep on premises, thus ensuring that your business is safe from scumbags who want nothing more than to take what is yours and your company's.
It greatly increases the chance of arresting the suspect
Say you are one of the unlucky ones whose business is still targeted by thieves regardless of the obvious signs of a comprehensive security system. You will still be a business owner with an alarm that alerts all those who matter to what is occurring at your business.
It is an unfortunate fact of life that thieves like to retarget businesses where they have already achieved a certain degree of nefarious success, and for this it is a very good reason to install a security system that works towards arresting them in the first place.
With all these quality reasons in mind, why wouldn't you want to install a reliable, comprehensive security system?