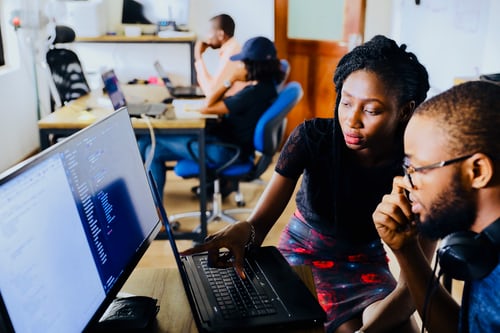 Australia, the Land Down Under, is a melting pot of cultures, races, and ethnicities. This country embraces diversity and has no tolerance for discrimination of any kind, especially if it is about race. The openness of Australia to migrant settlers has further diversified its population. This multi-cultural characteristic of Australia has led to the establishment of different types of businesses having different corporate cultures.
Most businesses in Australia have something in common; most of them have shareholders. If you have a large company and have listed it publicly, your company may have a lot of shareholders. It can be challenging to keep track of all the shareholders of a company. Fortunately, there are third-party companies that are known as share registry you can hire to manage shareholders for you. With regard to

share registry, Australia

has many companies offering the service.
What is a share registry?
A share registry, also known as a stock transfer agent, is an unbiased third party that manages the shares of a company and maintains a shareholder register.
What is a Shareholder Register?
A shareholder register is a tally of all the names of active shareholders of a certain company which are updated regularly. It is a requirement that anybody who owns a share of a company must enter all pertinent information in the register. The information needed includes the shareholder's name, address, and the number of shares owned. The register may also get information such as the shareholder's occupation, place of work, and how much they paid for their shares.
How a Share Registry Works
The company known as the share registry must take account of all of the shares that a publicly-listed company issued. Each share must be accounted for, and the names of who owns the shares must be entered in the registry. Likewise, the share registry must also take into account any restrictions set aside by the company in transferring the shares to another person. If the transfer of stocks is valid, it is the responsibility of the share registry to update the names of the new shareholders.
Why do Companies Need a Share Registry?
Companies that are publicly-listed need a share registry for the following reasons:
Legal Requirement Companies that issued shares need to have an unbiased share registry as a legal requirement

. This unbiased share registry will make sure that no insider trading or stock manipulating is happening. A share registry will also be able to tell you who owns your company, whether your company is privately owned or publicly-listed.
Nurtures Shareholder Relationships By knowing who all your shareholders are, you can build a relationship with them all. Major shareholders can be invited to give their inputs on their perceptions on company performance and any suggestions they may have for company growth.
Using Software Solutions for Share Registry
Conventionally,

shareholder

data is kept in a word or an excel file. However, the advancement of cloud computing and software solutions technology has paved the way for share registry to help companies monitor their shares and shareowners easily. Concerning share registry, Australia has many experts offering best-in-class solutions.
With share registry, companies can be sure that information regarding their shares and shareholders'
names is secured against tampering. A share registry will also give companies a platform to enable them to upload and update shareholder information and to use tools to analyze their data and provide accurate reports.