Written by

NewsServices.com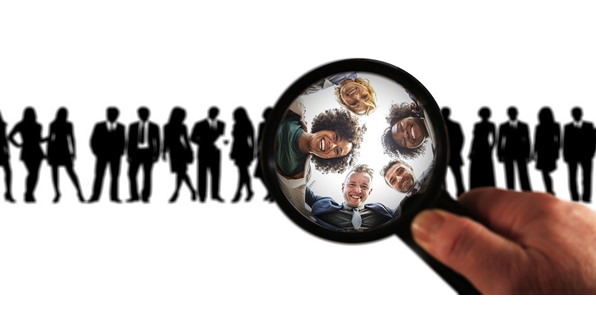 Unlike mass marketing that doesn't require you to focus on any specific customer type, one-to-one marketing is all about giving your current and future customers what they want. This marketing strategy allows you to create more individualised messages and ultimately cater your product to a specific audience. 
However, it's often brand awareness that gives you the fan base needed to focus on one-to-one marketing in the first place. While challenging to build, the following things may help speed things along. 


Promote your brand on social media

An effective way of promoting your business on social media is by buying followers, likes, comments and views from Buzzvoice.com to help you quickly grow your audience online and increase your engagement levels.

Create Branded Products
There are many benefits associated with brand awareness, such as consistency, customer recognition, credibility, and confidence. An excellent starting point to enjoying these benefits can be personalised corporate gifts. 
When you hand out beautiful branded products at local events, festivals, and trade shows, you're entrenching your brand into the minds of your target market. If you strike up meaningful conversations at the same time, all the better. The more people who see your brand, the more of a household name it will become. 
Do Interactive Social Media Competitions
If you can think of a competition idea related to your industry, you may be able to draw attention to your business on social media. There is potential for thousands of people to see your brand and remember it when they require your services. 
For example, if you're a local lawn care service provider, you could offer a month's free lawn care as a prize. All people need to do is share a photo of their overgrown yard to show why they deserve it. Having a voting system to declare a winner can engage even more people – all potential customers in need of lawn care. 


Try PPC Advertising
Organic SEO growth can take a long time to achieve. While you wait for your SEO efforts to pay off, you could set up pay-per-click (PPC) advertising with Google. You can set a budget that works for you, and you may even receive new customers through this advertising medium. 
Even if you don't receive new customers, your name is front and centre. Seeing it near the top of the search results can have a surprising effect on your brand recognition. 


Explore Facebook Marketing
You know the type of customers you're looking for, so use your knowledge to your advantage. Consider setting up Facebook marketing campaigns that give you complete control over who sees your ad. 
By targeting your advertising to your specific market, you're able to connect with current and future customers who will be more likely to engage with your brand. The best part is, you can tinker with and test your campaign to make sure you're getting as much out of it as possible. 


Consider Influencer Marketing
If you're having a tough time raising brand awareness, you may like to explore your options surrounding influencer marketing. This type of marketing involves engaging with an influential person on social media and paying them to use and show off your products to their sizable following. 
There are likely to be thousands of potential influencers near you, so it's essential to focus on those who will connect you with the type of customers who will be interested in your business. For example, you probably wouldn't approach someone who makes vehicle repair videos to help grow your makeup line. 
Creating brand awareness is hard work, and it takes time. However, there are plenty of individualized marketing options that can assist in growing your brand beyond your wildest dreams. Now might be an excellent time to start thinking about what you hope to achieve, the marketing techniques you'd like to try, and who you want to connect with.