Written by

Lauren Trucksess
Former eBay and Intuit executives return to Australia to lead product development, strategic partnership
s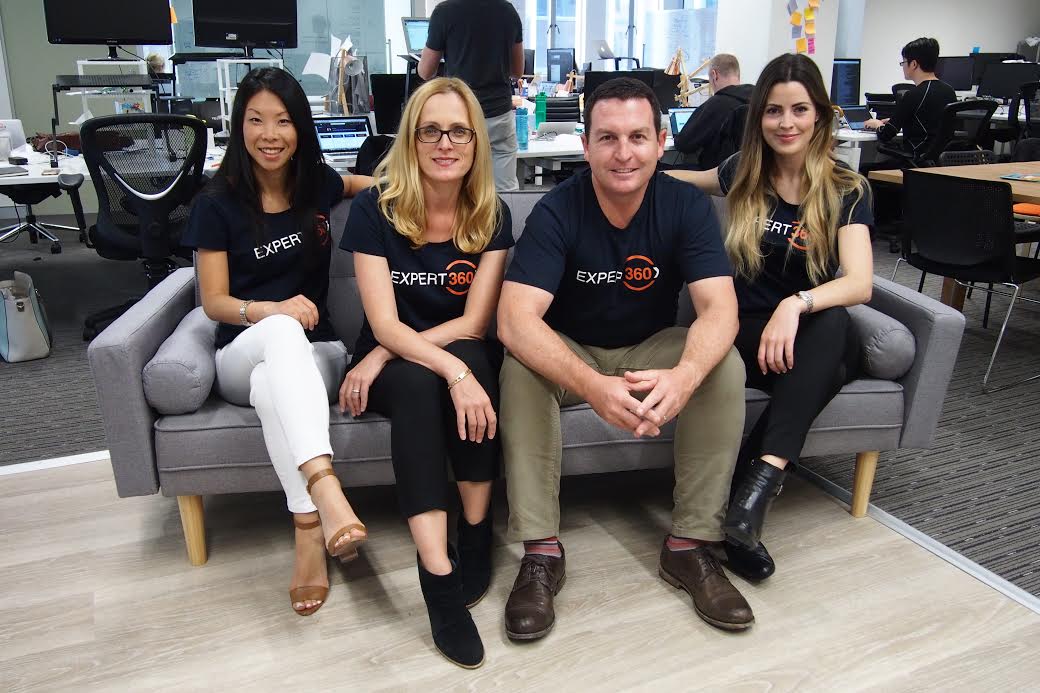 (L to R: COO Emily Yue, Petra Gross, Paul Anderson, CEO Bridget Loudon)
Expert360, Australia's leading online marketplace for curated, on-demand elite talent, today announces the appointment of former eBay executive Petra Gross as VP of Product and former Intuit executive Paul Anderson as VP Strategic Partnerships, marking the company's first two executive hires.
Both Australian natives, Gross and Anderson have nearly 30 years' experience working in Silicon Valley. They bring the international experience, startup know-how and business networks needed to enable Expert360 to support its existing base of global customers, which includes eBay, Mastercard, Uber, and Virgin, and build a pipeline of project opportunities for its network of 10,000 top consultants.
Prior to joining Expert360, Gross served as Senior Product Manager for eBay and Product Lead for Linden Lab, known for the pioneering virtual world 'Second Life'. Most recently, she served as Chief Product Officer at CarsGuide.com.au as well Director of Business Operations and Director of Product Management at US online home decor giant, One King's Lane.
Anderson joins Expert360 having previously served as the Head of Global Business Development at Intuit. He most recently ran his own boutique consultancy, building on his prior experience as a management consultant with Bain & Company. A true global business professional, his career spans different countries across Asia-Pacific, Europe and North America with extensive experience in strategy, business development and international expansion.
"I'm incredibly excited to join an Australian company that is transforming the face of professional services," said Gross.
"We're launching new features that will encourage deep client and consultant engagement and make finding and selecting the right professionals for the job easier and more cost effective. It will change the way businesses access and manage the talent they need most."
"The way that businesses acquire talent is going through a fundamental shift. The ability to access the top 5% of freelance professionals has hugely resonated with executives who have long been in need of a smart solution for meeting ad-hoc talent needs for project execution," said Anderson.
"Expert360 is already the 'go-to' platform for freelance business consultants in Asia-Pacific and now, we're ready to fast-track the Talent-as-a-Service (TaaS) revolution around the world."
McKinsey estimates that up to 540 million people could benefit from online talent platforms by 2025. As many as 230 million would spend less time searching for jobs, reducing the duration of unemployment, while another 200 million who are inactive or working part-time could work additional hours through freelance platforms.
As many as 60 million people could find work that more closely suits their skills or preferences, and another 50 million could shift from informal to formal employment.
Emily Yue, Expert360 COO and co-founder, said: "Our vision is simple and global. We have built a curated talent marketplace that is accelerating the growth of TaaS around the world and connecting all levels of business with the very best consultants, anywhere, anytime. Having Petra and Paul on board will support our mission to be the global leader in this talent revolution."