Written by

Chloe Fitzgerald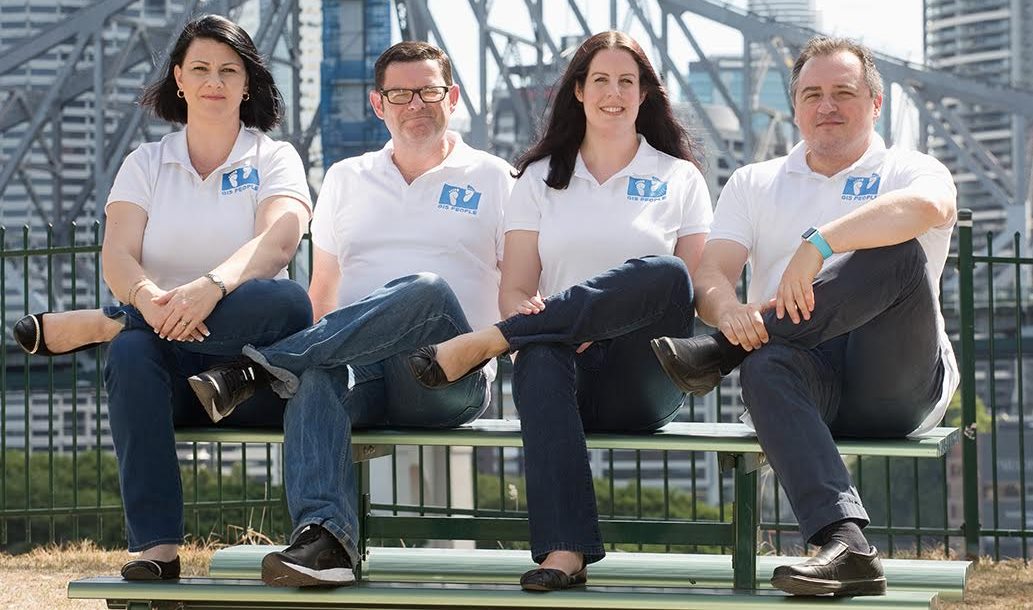 How Gruntify is saving valuable time and money for businesses
Gruntify's ability to solve business and process problems has managed to save companies millions of dollars by streamlining internal data management, reporting and communication activity.
If you haven't heard, Gruntify is an innovative tasking and data management platform taking mobile, cloud and geospatial technologies by storm. Here's how we help save valuable time and money for businesses:


Streamlining workflow processes
Many businesses, no matter what industry they are in, have similar challenges with managing data workflows between the field and the office. By incorporating Gruntify in business, we have been able to transform complex internal processes into an elegant set of logical and well-organised steps that makes previous labourious paperwork redundant.


Put simply, Gruntify allows organisations to manage workflows, assign tasks, analyse, map and report collated information through a snap-and-tap platform that reports real-time image and location data. This assists with decision-making and creates efficient teamwork and data management within businesses.
By streamlining internal processes, Gruntify has been able to save businesses valuable time and money, with one customer in particular cutting down approximately 15 minutes per report. With thousands of reports now submitted through Gruntify each month, saving employees 15 minutes per each report has ultimately enabled our client to save thousands of hours in human resources each year.


Utilising electronic forms


Most organisations still use unwieldy manual paper-based systems to capture, process and action their field data, which wastes company time, money and resources. Gruntify's app-based interface is easy to navigate and offers simple electronic forms that utilise a combination of media and form submission to allow for easy data capture in the field.
 
Data is sent immediately to the browser-based web panel, where office staff can view, edit, and analyse each report. Key decision-makers are subsequently able to action data and send job requests to other field staff as necessary. By eradicating the need for paper-based information, Gruntify has removed the risk of human error and a doubling up of work that can occur when paper-based information is uploaded electronically. This has enabled companies to be more efficient, in turn cutting down costs and making them more profitable.

Building new forms is also super easy and is done by customers themselves – via a simple drag and drop interface with no coding required.


Applying push notifications
The Gruntify platform utilises push notifications to communicate between users in real-time. Whenever a user submits a new request via the Gruntify app, they will receive notifications to update them of progress every step of the way. This negates the need for follow up calls or emails, because users already know the status of their request, at any point in time.
Push notifications allow communication to easily be scaled from a single user to millions of users, by utilising cloud infrastructure. In scenarios it is necessary to notify users of job updates and changes numerous times on a daily basis, push notifications make sense. Many Gruntify customers had traditionally used SMS services to communicate with their client base. Push notifications significantly reduce the cost, with one of our clients managing to save more than $700,000 each year just on their internal communication alone.
Recent exciting projects we have been involved in include:
Tracking jaguars in the Peruvian Amazon to support conservation efforts
Monitoring real-time reef conditions on the Great Barrier Reef
Crowdsourcing koala locations to inform conservation management
Working with the Townsville City Council to reduce water consumption during droughts
Got a data management problem you need help with? Get in touch for an obligation free informal discussion today via our contact us page.
Gruntify is an innovative data management platform taking mobile, cloud and geospatial technologies by storm. The technology was developed when GIS People, the powerhouse team behind the idea, were tasked in 2014 to develop a solution for the Department of Transport and Main Roads' civic issues around its facilities. That winning solution evolved into the product marketed today, now supporting government, utility and environment officers in the field, where users can snap and tap to submit a photo, their location and other details through an app-based interface, making laborious paperwork redundant. The company is in commercial ventures with Microsoft, Dubai South and the Queensland Government among others, and is set to expand into North Africa and the United States in 2017. www.gruntify.com