Written by

Nicole Robertson
The dream of becoming an entrepreneur is well and truly alive, with roughly half a million Australians being involved in start-up businesses at any given point in time.[1] The survival rate of new businesses however tells a different story, as roughly 95% of them tend to fail.[2]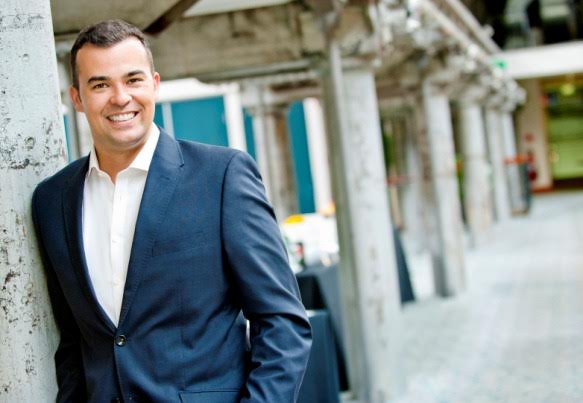 With this rate in mind, Dale Beaumont, Founder of Business Blueprint, has set out to provide other entrepreneurs and small business owners with the knowledge and support that would put them on the path to success. Business Blueprint is one of Australia's most successful business education companies, and has just launched the world's first 24 hour small business channel offering free education to business owners across the globe. As the creator of a multi-million empire, built from scratch in only 3 years, below are Dale's tips to help you determine the viability of your own business idea:
1.    Has anyone ever asked for this?
Regardless of how good your business concept may be, the reality for small businesses comes down to whether or not there are actually people out there who want your product and are willing to pay for it, time and time again. You might love your product and believe in it whole heartedly, but is there a market out there for it?
2.    Is anyone else already making money from this?
Competition. Nobody likes the word, but when it comes to business ideas it's extremely important. Many believe it isn't worth entering into a market that is filled with established competitors who have the upper hand, when in fact this is the perfect way to analyse what your competitors are doing well, and use improve on these approaches to become a leader within the marketplace.
3.    Can you sell it without business cards or a website?
Despite the world of opportunities that are provided by the Internet and are at the fingertips of small business owners, research suggests that only 43% of Australian small businesses have a website. If only 7.5% of all business revenue and 28% of businesses capture sales online, is it worth establishing an online channel for your business?[3]
4.    Do you know exactly who your end customer will be?
Having a thorough knowledge of who your end customers are and what their needs and wants involve is imperative for the success of a small business. You need to have walked miles in the shoes of your customers, not just a few steps. The key to your success is in the hands of your customers (or buried in their wallets), so take the time to really get to know who they are and what they need.
5. Do you think you will stick at it for at least 5 years?
Starting up a new business is a big commitment, one that you must be willing to stick with for at least 5 years. The biggest risk isn't in the first year of business operation, but in the years that you have to learn, grow and are forced to make more objective decisions. Most often, businesses don't reach a profitable position for at least a couple of years. As they say, good things come to those who wait (and work hard!).  If you are able to stick with the business for more than four years, your chances of success are likely to increase.[4]
About Business Blueprint
Business Blueprint's mission is to continue to be
Australia's #1 Business Education Program
, by consistently offering their members ongoing value, and ensuring they have access to Australia's largest library of systems, templates, and step-by-step training videos. The result is Business Blueprint members are able to make changes and implement change faster, and get everything they need to succeed all in one place.
[1] Australian Small Business – Key Statistics and Analysis, 2013
[2] http://www.smh.com.au/business/the-grim-reality-of-startups-95-per-cent-fail-20150320-1m3wtb.html
[3] http://www.startupsmart.com.au/planning/business-planning/research-reveals-trends-survival-rate-and-the-future-for-australian-small-businesses/201306049894.html
[4] http://www.smh.com.au/small-business/managing/why-do-businesses-fail-20140904-3evv4.html