Written by

a Guest Writer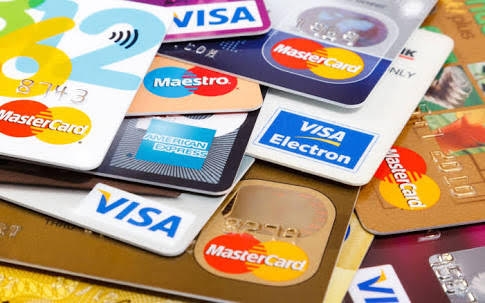 The current economic climate is anything but favorable. Many individuals who considered themselves financially stable before the COVID-19 pandemic are finding themselves in troubled waters too. It is all the more important for every individual to be financially savvy in the COVID-19 crises. This way, they can better understand and handle precious money.
Since earning and saving has become even more challenging in current times, many businesses have relaxed their monthly payment policies. To gain that savviness we just mentioned, you need to know what questions to ask right now, how to ask them and confirm plans. This is the only way you can reserve precious cash today for some financial backup in the future.


Make an Emergency Budget
COVID-19 demands an immediate emergency budget plan to prioritize spending. To this end, you need to prepare a budget sheet and enlist all your expenses. Next, separate the absolute necessities from those items the family can manage without, even if trifle challenging.
While you are at it, you would be wise to review your subscription services as well. Taking an overall view of your monthly expenditure will help you decide just where you reduce spending and prepare for the future.


Update Your Lenders and Creditors On Your COVID-19 Financial Status
Since COVID-19 is an economically very challenging time for everyone, it is common knowledge that a mass of people will struggle with making payments. Several lenient lenders around the world are relaxing their policies, including Synchrony Financial, Discover Financial Services, and Capital One.
Lenders are allowing customers to defer their payments; this means you can be safe from penalties in case you miss some. However, you need to personally contact the lenders and apprise them of your situation for deferrals because they are not automatic.
Consider putting off payments till you are on stable financial footings, for as long as the lenders allow. Once you have a steady cash flow, you can resume payments without facing an empty account.


Utilities
Like every other payment, you may likely suffer from utilities too during the pandemic. A wise course of action would be to personally contact your utility provider as well since many companies are offering waivers on late payments. Furthermore, they have also extended services despite the pandemic, but you may only be able to avail of these opportunities by directly contacting them.
Perhaps you could find out if they would accept smaller payments for now so that your bills do not amount to exorbitant heights in the meantime. A direct communication here would help you establish a sound payment plan while managing your funds wisely.


Panic Purchasing Will Skyrocket Your Credit Card Debt
One major requisite to holding onto your financial stability during COVID-19 difficulties is not to panic like the rest and bulk buy. This action will be counterproductive for a number of reasons but primarily because it would push your credit card debt to high levels needlessly.
COVID-19 demands that you purchase sparsely and wisely so that you do not spend precious finances on most stuff you probably won't even use.


Final Thoughts
The far-reaching effects of COVID-19 are very much apparent right now, and it is not difficult to anticipate the financial struggles that lay ahead. The stock market, the global economy, and ultimately the jobs industry are in troubled waters right now, and people are feeling far from financially secure.
A few tips can help you practice financial savviness in these unprecedented times and help sustain you till the health crisis recedes.
This article was written by Credit Counsellors Australia. For more information about living debt-free and managing your budget in these tough times, visit their website today.