Written by

NewsServices.com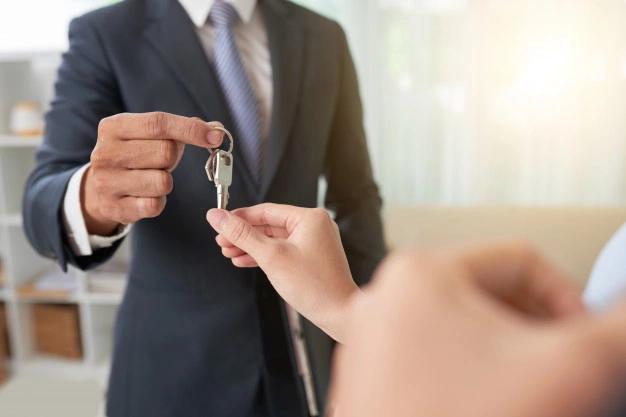 When it comes to buying a new house, one of the best pieces of advice that every person should pick up on is to hire a legit and reliable mortgage broker that could provide you with excellent and trustworthy guidance.
Moreover, many mortgage brokers can assist you in finding the sweetest mortgage deals available in different areas near you. What's more, these business-minded professionals can help you negotiate a reasonable price and double-check to make sure that you, their customer, have fully understood all the details of the mortgage deal.
Every mortgage broker aims to ensure that their customers can get the lowest closing cost available, along with the help of their partner providers who are compensated on a commission basis. This article will guide how you can come up with a wise decision when hiring a mortgage broker.
Scrutinize Broker's Reference for Credibility
In Australia, there are always numerous opportunities for loaning, and there are also many ways to find and hire a trusty Perth Mortgage broker in the area. When doing business talk with lenders, it's always essential to have a mortgage broker by your side to help you meet your preferable mortgage conditions.
Hop on the internet, search for recommended and best brokers in the region, list down their contact information, and inquire when you can discuss loan matters for credibility testing. Hiring mortgage brokers from the internet can be a bit complicated. However, you can always check for past reviews from previous customers who have hired them for the job.
It is crucial to research the broker you plan on hiring and look through their performance and company as a consumer. You may also check their references to ensure that the mortgage offer is conditionally met, legal and legit.
Review the Broker's Mortgage Providers
The majority of the mortgage brokers you meet are sure to tell you of their experiences with the various mortgage providers they have worked with throughout their time working.
Depending on the suppliers, brokers may have specific preferences for operating on a particular
type of mortgage
.
Do you have a certain mortgage loan plan in mind? Are you going for a housing loan? Then the mortgage broker you should hire must be experienced in the type of mortgage plan you're going for.
Always have a mortgage broker to represent you, as lenders would be able to offer you suitable loan services and terms. Moreover, the advantage of hiring a broker with reliable providers is that they could offer discounts and easier processing of loan matters; lenders sometimes only allow loan applications through the help of a broker.
Read Through the Broker's Record
Once you've decided to meet with your preferred broker, it's best to give them an interview about their experiences and specialty in the field of loans management. When it comes to talking business, it's expected that brokers should bring with them their work portfolios; you don't have to worry about that aspect when you're dealing business with the best
Perth Mortgage broker, Loan Monster
.
The work portfolio should give customers a glimpse of credible information that features previous clients the broker has worked with. If the broker isn't available for meet-ups, clients can send them a message and have the interview taken through call and let the broker share their experiences on the job.
Clients should also be aware of past foreclosures filed against your recommended mortgage broker, and it's also better to ask about their credit ratings and the length and time they have worked on the loan business within or outside the Perth area.
Discuss Service Rates
Nowadays, it's pretty easy for
scams
and fake brokers to take advantage of you. With that said, it's always better to discuss the brokers' rates and make sure that they are reliable and legit with their offers.
Always make sure that the mortgage broker you're hiring for the job is legally licensed, as they can present you with competitive rates and trustworthy services. Moreover, remember that these brokers are paid by their providers, so if you're wondering why their rates are expensive, it also matters to how much commission they get in the end.
Interview Brokers With Legit Questions
If you want to make sure that the mortgage broker you're hiring for the loan assistance is legit, it's always better to prepare excellent and insightful questions. Asking questions can ensure that your broker is legit and fully understand all the necessary details once you want to start a loan.
Below are some questions prepared for you to get started:
* What type of loan is best?
* Who is your panel of lenders?
* What is the interest rate?
* How long will it take for my loan to be confirmed?
These are just some of the few essential questions to ask your mortgage broker this way. You can observe their level of expertise in handling the mortgage service you want to settle with.
Takeaway
Are you ready for the next big step when it comes to your financial needs, such as house loans and other financial matters? There are a lot of opportunities in the Perth area that could grant you access to lots of local mortgage brokers in the area. May this article serve as a guide that could help you navigate through legit and credible mortgage brokers. Inquire with one today to get started on your loan needs!