Written by

News Feature Team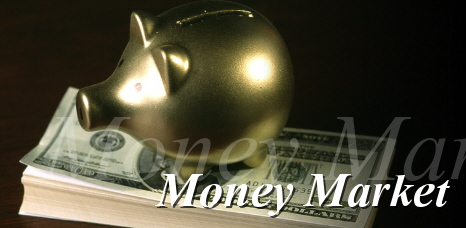 When it comes to trading, be it currencies, commodities, or stocks, information is king. Whoever keeps up with the economic news, understands the trends and is able to analyze them, can make an educated assumption on when to sell or when to buy, cut losses or register profit. But where to get this information? What are the best and most trustworthy news sites?
First of all, the most popular among traders, and most trusted remain, over quite an extended period of time, portals such as Bloomberg, Reuters, CNNMoney, Forbes or Wall Street Journal. Google seem to have developed quite an interesting product, as well, Google Finance.
Best news site for investors
So, let's look at these major economic news sites and see what they have to offer for an investor. Bloomberg has dedicated news sections for all continents, hosting markets updates, analysis, macroeconomic news and political decisions impacting the business world. It covers all markets, presents indicators on stocks, futures, currencies, rates and bonds and economic calendar, to keep you up to date with occurrences and trends. A personal calculator is also available and can be useful for personal finances.
In their turn, the rivals from Reuters follow all major markets from all continents, and offer news on financial and economic matters. You can find live monitoring on currencies, stocks, bonds, futures, dividends and, pretty much all the indicators needed in the trading world.
CNNMoney, while being more focused on the US market, does offer an investment guide, and an indicator encompassing indices from markets all over the world. The same does Forbes, but this is a site best used for its analysis on economic trends and impact of decisions on markets, as well as forecasts of economic trends.
As we said, Google tries to establish itself as a reliable and complex source of information for investors, with Google Finance, covering market quotes, business news, and gathering all major indices in one place – world markets, currencies, bonds.


Forex calendar, essential in trading
Now that we went through the major and maybe most reliable sources of information regarding economic news and data, we have to cover another aspect of significant importance for in the life of any investor or trader: the economic calendar. This tool helps investor keep track of the data of their choosing and helps them research specific indicators. Let's take a look at the Forex calendar. Most of the brokers offer such a tool for traders, including, basically, all relevant information related to currency trading, from currencies trade balance, sales indicators, price index, interest rates, but also alerting traders on statements to be made by governors or other officials, with impact on economy, currencies etc. A Forex calendar will help you keep up to date with major developments, will alert you on events that can impact your trading and will support you in your journey to the correct decision in buying or selling. The data included by the broker in this calendar makes quite a lot of difference, so the best solution is to check out some of these tools and see which one suites you the best.