Written by

News Feature Team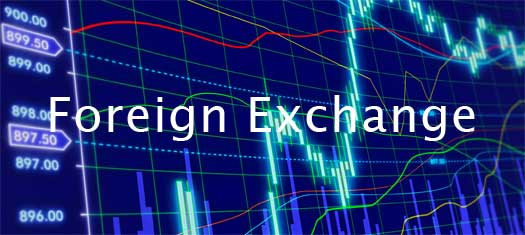 There are millions of traders in forex. Not all traders are going great. Most of them only invest money in their Forex account and could not make a profit. You may have heard losing is natural in forex. Even the successful and master traders of Forex also lose. But what makes them different from the other traders is their consistency. They make a consistent profit in the market. It is not that they make a million-dollar profit in one trade and lost half million dollars in the other trades. They also lose trade, lose money, the reason they are still in the game is they are making consistent money and profit which overflows the loss. If they lost 10 dollars a day, they make 16 dollars profit. They have a net profit of 6 dollars a day. In this way, even with their small profit, consistency is making their account larger. If you look at the professional traders at Australia then you will notice that every single one of them are more concern about consistent profit in their online trading account rather than a single big winner.


Consistent profit is everything in Forex


Think of yourself as a chef. You own a restaurant in Miami and it is pretty good. Every day, there are hundreds of people who are coming over to your restaurant for eating. Do you think these people will still come to your restaurant if you dish tastes different every time? It may sound odd, but it happens in many food stores. They could not keep consistency in their trading and every time they are making, baking or grilling their food, the taste is different. If you serve a wonderful plate of meat to your customers, he will come back. But if you serve the same dish with different taste each day, the customers will be going away from your restaurant. Just like this, you need to bring variation in your trading decision to grow your online trading account in the market.


Consistent Growth


You have to maintain a consistent profit growth. We do not tell you to make millions of dollars. Successful traders in Forex do not make millions of dollars. They make money because they can keep their consistency in their trading. If they place 10 trades each day, they will make a profit of 100 dollars each day. This is how they are trading in Forex and making lots of money. There are many traders who have made 100 dollars profit in one day and have lost 200 dollars the next day. At the end of the week, you will have a negative figure in your account. If you can make 10 dollars every day in Forex, only dollars, at the end of your month you will have 300 dollars profit. This is the consistency that traders need in Forex even in a small amount to make money. It's true that if you are relatively new in forex trading then maintaining consistency in your online trading account will be extremely hard for you but if you trade the market with the extreme level of patience then within a few months you will realize that it is not at all tough. All you need to do is to follow strict trading discipline to become a profitable trader.


Summary: Trading is all about strict trading discipline. As a professional trader, you will face many consecutive losing orders in the market but you need to embrace your losing orders just like the winners. Never think that you will have 100 percent winning trades in the market. The expert Australian traders are making tons of money with 70 percent winning edge in the market. Always execute your orders with proper risk management factors. Try you trade the higher time frame using price action confirmation signal since it will enhance your winning edge in the market.