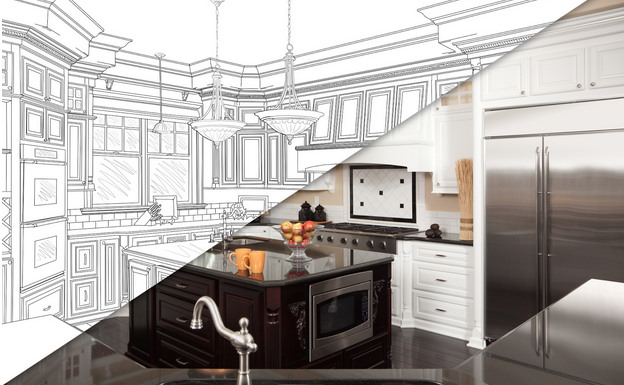 Are you planning to sell your house before the year is out? The demand is higher than the supply right now so you could be selling your house for a very good price. Following these tips for home sales could help you get the best price and sell your house quickly. 
Home Sales Like a Pro
When you're looking at homes for sale, there are a few basic tips to always follow before you get into this season's trends. Keep your home clean, both on the inside and outside, and make sure it looks nice.
You want prospective buyers to be able to imagine themselves inside this house. And even if someone is looking at it for an investment property, they should still see why it's worth investing in when taking a look around. 
1. New Paint
Paint trends change from year to year and if you're looking to spruce up your house before showing it, a fresh coat never hurt. This is a great way to add some value without adding a major renovation to your schedule. Think of the latest colour trends like dark greens, earth tones, and soft whites or bold black to bring your house a fresh look.
2. Keep It Simple
When you clean up your place for prospective buyers, you should also consider decluttering and reorganising. Modern, simple styles aren't going anywhere and even if you don't choose them for yourself, you can redecorate or simplify to show off your space well. You can always find helpful real estate expert advice on preparing your property for sale so you can best prepare your home.
Highlight the open areas and spaces that feel lived in without feeling worn down. When you over-decorate you can hide the features a possible buyer might love. Open up those curtains, take away a few of those extra furniture pieces or wall art and let the space breathe.
3. Outside Features
With everyone stuck inside for so long, having nice outdoor features like a good backyard, a pool, or a patio can be a great selling point when presenting your property. Add some vintage wicker furniture to your deck or a firepit and let potential buyers imagine how they could enjoy the space. By cleaning up these spaces and you could even add to your home valuation.
4. Peak Home Office
With Covid keeping everyone indoors, remote work has come to stay. It's not a bad idea to create a space inside your home for sale that shows a great workstation a buyer could imagine using someday.
5. Space to Work
Similar to the home office trend, you may want to highlight the spaces people can use for things like fitness and personal space. Like yoga? We've got just the room for that.
6. Cutting Edge Kitchen
Whether you've been cooking from home or watching someone else on your phone, kitchens have become a key aspect of any home. Keep your kitchen well organised and possibly paint those old cabinets and cupboards to add a more modern look.
7. Decluttered and Cosy
Vintage cottage looks are in vogue, and you can add a few highlights to your home to help someone else imagine how they would best fill the beautiful space. Don't over-decorate, but highlight the warm and comfortable spots in your house to make a buyer feel immediately at home.
From Homes for Sale to Sold
By following these property trends you'll be putting up that "sold" sign in no time. Don't overthink the decorating process and focus on the space itself, especially if you're taking most everything with you. Home sales can be challenging, but these trends will help save you money and make your house more desirable.