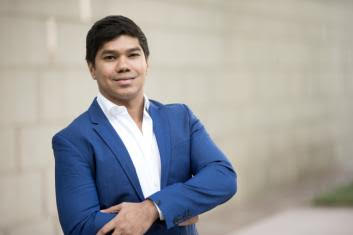 2015 was an outstanding year for some of Australia's larger cities, with record low interest rates accelerating particular areas of the market far beyond expectations. Although it's difficult to predict the future of Australia's property market, even if you have a crystal ball, experts believe Brisbane has an impressive year ahead. Investors across the country are looking at Brisbane as the city's property market increases in momentum.
According to Zaki Ameer, real estate expert and Founder of Dream Design Property (DDP), "With such a huge focus on Sydney's property market in 2015 there will be little growth in upcoming years. Sydney's exorbitant prices and people's changing sentiment have fragmented and slowed the market down, moving buyers elsewhere." 
In just two years, Zaki amassed himself a successful portfolio of 10 properties totalling $3 million and has since focussed on developing DDP into the only completely diversified strategic property investment company and buyers agency. Using a unique investment strategy, DDP helps everyday Australians reach financial freedom through property.
Zaki and his team of 25 property professionals are renowned for carrying out extensive research across the property market on behalf of clients in order to gain comprehensive insight and ultimately secure clients the best deals possible.
Zaki offers up four expert tips to keep in mind for the year ahead:
1.      Don't bother buying in Sydney. In 2015 Sydney's auction clearance rates were impressively consistent and the median house price peaked at an astounding $1 million. Despite auction clearance rates declining since this peak, Sydney's prices are still the highest in the country causing investors to be pushed out of its market.
As a result, Zaki advises turning towards other markets such as Brisbane which has been experiencing steady rising prices over the last few months. The growing rotation of interstate investors looking at Brisbane's properties is spurred on by stronger yields and significantly more appealing entry prices. Brisbane's property market is playing catch up to other major cities and is definitely one to keep an eye on as we should continue to see strong and sustained growth.
2.      The market will cool not crash. Overall, Australia's housing market has gone through a strong growth phase over the last three years which has been an unusually long and steady period of growth.  As a result, it is the areas to have had the booming price growth, particularly Sydney and Melbourne, which will see a downturn and a "correction" start to unfold. However, these figures won't decrease too significantly. Price correction is an expected stage within the property cycle involving the rebalancing of prices that have grown exponentially faster compared to income and rents. Zaki advises not to invest in these areas until the markets steady.
Zaki believes levels of investor activity will reach an all time high this year. The Reserve Bank of Australia's (RBA) own data shows credit growth relating to investment property is rising more steeply than that of owner occupier, indicating the market is merely shifting and not crashing, as some would describe[1].
3.      Hotspots to watch. As well as Brisbane, Queensland's main hotspots will carry over from 2015, including the South East corridor. Additionally, accessible property prices and the forthcoming Commonwealth Games will turn the Gold Coast into a fresh area to invest in 2016.
Places to observe in Victoria include the suburbs North West of Melbourne's CBD, particularly Melton. Overall, Zaki believes Melbourne's outer suburbs will perform well, while inner city property, namely apartments, will be disappointing due to an oversupply as many new developments emerge.
4.      Factors affecting property prices. While throughout 2015 it looked as though property prices were on an interminable upward trajectory, the end of the year experienced a slow down even in the market's powerhouses which will continue well into 2016. Zaki considers the following factors to have the biggest affect on property prices:
* Interest rates are expected to remain low in 2016. However, nationwide property price falls are unlikely until the RBA raises interest rates, which is not anticipated until 2017.
* Australian Prudential Regulation Authority's tightening regulations are making it more difficult for buyers to have loans approved, limiting the amount of competition in the markets.
* The slowing Australian economy will be affected pending the RBA changes to interest rates, influencing people's buying power.
[1] http://propertyupdate.com.au/4-major-housing-market-trends-2020-pete-wargent/
Zaki Ameer is the Founder of Dream Design Property (DDP), a unique wealth creation mentoring program that is designed to help Australians gain financial freedom, offering each client an ongoing personalised service catering to their changing circumstances and needs. DDP has helped its clients purchase nearly 800 properties and has recently launched Dream Design Property Developments, offering clients the safest and most cost effective way to purchase off the plan properties. 
For more information please visit
www.ddpproperty.com.au
and
www.ddppropertydevelopments.com.au