Written by

Paul Bird REIV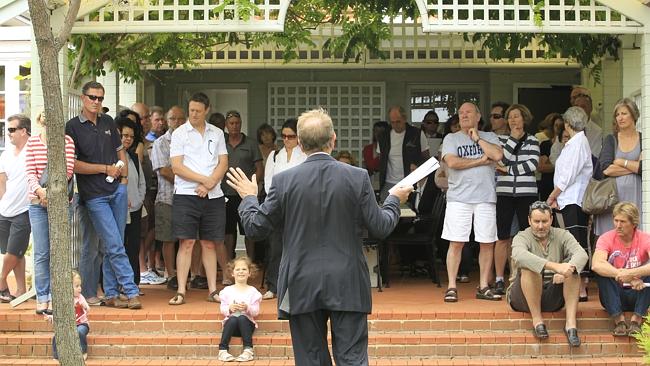 New REIV data shows there has been solid price growth in Melbourne in the June quarter, defying a slowing economy and moderating national market.
In the three months to June 30, Melbourne's median house price increased 3.6 per cent to a record high $725,000 – the largest price growth since September 2015.
Growth was widespread across Melbourne and at both ends of the market – from Toorak to Wyndham Vale and Roxburgh Park. Double-digit growth was experienced in Camberwell, Prahran and Richmond.
Significant growth was also recorded in affordable suburbs - Hillside in the city's outer north west, St Albans, Sunshine West and Sunbury.
REIV Chief Executive Officer, Geoff White, said the latest quarterly figures indicate real strength in the Victorian market.
"Recent national data from the Real Estate Institute of Australia shows that most states, apart from Melbourne and Adelaide, have experienced moderating home prices in the opening months of 2016."
At the same time, Mr White said that price growth is slower than at the market peak in late 2014 and early 2015.
"Just over a year ago we were seeing quarterly price growth just above five per cent," he said.
"While growth is now below four per cent, it is still solid, given market conditions."
Mr White added that there have been fewer property listings this quarter, down by around 300 weekly across Melbourne in comparison to last year.
"While fewer sellers are putting their homes on the market, prices are still extremely solid," he said.
"The message to vendors is that the market is still bubbling along nicely – and that, given the sales results and prices, those looking to list their homes should do so prior to spring. 'Now' is a great time to sell."
MELBOURNE MEDIAN HOUSE PRICES – JUNE QUARTER
 

Top Growth Suburb

Jun-16 Median

Mar-16 Median

Quarterly Change

1

BRIGHTON

$2,715,000

$2,030,000

33.7%

2

MOONEE PONDS

$1,265,000

$1,035,000

22.2%

3

HILLSIDE

$600,000

$505,000

18.8%

4

NORTHCOTE

$1,170,000

$990,000

18.2%

5

TOORAK

$4,500,000

$3,900,000

15.4%

6

ST ALBANS

$529,250

$462,000

14.6%

7

WILLIAMSTOWN

$1,155,000

$1,010,500

14.3%

8

RICHMOND

$1,222,500

$1,072,000

14.0%

9

CAMBERWELL

$2,146,250

$1,890,000

13.6%

10

PRAHRAN

$1,370,000

$1,210,500

13.2%

11

SUNSHINE WEST

$520,000

$462,500

12.4%

12

SUNBURY

$412,500

$371,250

11.1%

13

AVONDALE HEIGHTS

$792,500

$720,000

10.1%

14

ROXBURGH PARK

$425,000

$387,500

9.7%

15

SURREY HILLS

$1,835,000

$1,676,000

9.5%

16

WYNDHAM VALE

$385,000

$352,500

9.2%

17

SOUTH MORANG

$503,000

$461,000

9.1%

18

COBURG

$870,000

$800,000

8.7%

19

CRANBOURNE NORTH

$455,000

$420,130

8.3%

20

GREENVALE

$650,000

$600,000

8.3%

 

 

 

 

 

 

 

 
Editor's comments.

We sought experts comments from Melbourne property guru Jeff Grochowski about the outlook for the Melbourne real estate market.

"As we have an election result, negative gearing is hear to stay. From our perspective, the economy will perform as it has in recent years."

"We tell our clients at Accrue Real Estate that they can buy with confidence knowing the country has spoken and negative gearing is no longer for the rich. The key point is that all properties are not equal. Investors should obtain professional advice before committing to any property in or around Melbourne.