Written by

Tess Sanders Lazarus
According to 

Wai

 Oo, a highly respected and successful property investment advisor and founder of Invest Wise, property is still the best way to grow wealth in Australia and is the safest way to grow wealth quickly.  Mr Oo understands the market and knows all too well what can happen when ill-informed buying decisions are made.    Mr Oo had been burnt before he decided to start Invest Wise, a premier investment and wealth management company that understands the territory that comes with property investing.  Though the Sydney, and indeed the Australian, real estate market is a tough market to enter into, Mr Oo is of the view that it still offers the best option to grow wealth if it is done in the right way.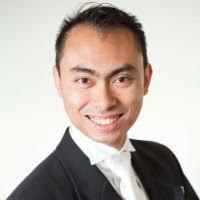 "Having operated in the Australian property market for a while now, I am firmly of the view that property is still the best way to grow wealth in Australia," Mr Oo said today.
"The key to property investment in Australia, is to make the right decision
s with the end in mind. 
  Sadly too many people make the wrong decisions or do not property understand the impact of their buying decisions. 
"I strongly recommend, particularly to young people attempting to set themselves up, that they should look at investing in property.     Property provides the opportunities that become very important later on in life and it is huge for building wealth.
"I also encourage people to think Australia wide when it comes to property investment.   If you want to grow wealth fast, it is important to look at a combination of considerations including hot spots.   
"Hot spots are areas where demand for property is high but supply is low and the rental vacancy rates are relatively low and the rental returns are strong.  This indicates property values are likely to rise and rise faster than other areas.
"One of my clients in Melbourne wanted to invest in a hot spot, so I assisted him to invest in a property in a fast growing area in Brisbane.   Not only was it affordable to get into the market place, the area is out performing many other property markets across Australia.  
"I am also encouraging people to look at investing in property in areas they would not normally look at, such as the fringe suburbs of Brisbane, remote coastal areas that are undergoing some rejuvenation through improved infrastructure, airport expansion, etc and larger blocks in outer areas that will eventually be given approval for subdivision or be subject to changed zoning.   Queensland is still growing dramatically and we will continue to see sustainable growth in the northern state over a period of time.  For example the Greater Springfield and North Lakes areas are experiencing tremendous growth. 
"Property investment isn't just about bricks and mortar, it's about the potential for the value of the land to increase due to changes in local zoning or improvements in nearby infrastructure.  The good thing about property investment is that it also brings with it opportunities to claim property related expenses through negative gearing all while the property continues to grow in value and provide revenue through rental income. 

Even though strategically, you would not negatively gear on purpose, tax benefits are also important. 
"I strongly recommend to anyone thinking about investing in property to grow wealth to speak to a pro
perty investment advisor – not just a real estate agent.   An agent's job is to sell the property to the highest bidder.    A good property investment advisor will provide personalised property investment solutions, tailored to your  needs and financial situation and help to purchase the right property for the lowest price.      A good property investment advisor will also take into account risk management which I think is very important.
"Investing in property is usually one of the biggest decisions of your life so it is important to be sure you are making the best decision possible."
Invest Wise Property is one of Australia's leading property investment and wealth creation firms.  Founded by Wai Oo and located in Sydney, Wai helps families, young people, older Australians and retirees to grow and manage their wealth through property investment.  

www.investwiseproperty.com.au