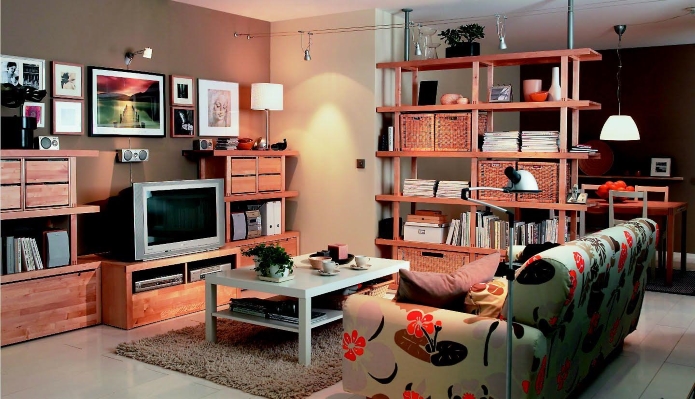 Frustrated about the fuzzy images on your television? It may be high time you get a proper TV antenna.
If you're planning to install an antenna soon to improve your TV's signal quality, you will need the skills and knowhow of an aerial specialist.
It is always a wise idea to connect with an expert when it comes to TV aerial repairs or installations. Contrary to what many people believe, setting up TV aerials correctly is a complex and dangerous task. There are many variables to consider and ensure that you get the best quality signal and enjoy a good viewing experience.
Below are main reasons why hiring an expert for your antenna installation makes sense:
Get the task done right – Hiring an aerial specialist means you don't have to worry about anything going wrong with your new aerial. With his or her years of experience and knowhow, you'll be watching your favourite TV shows with crystal clear images in no time.

Avoid hassle – All kinds of installation can be frustrating especially when it comes to satellite dishes and aerials. Save yourself from the hassle of installation and let a professional handle the work.

Efficient service – You can expect that the job will be done as quickly as possible when you hire an aerial specialist. Moreover, you can ensure that you only get a high standard of service which produces excellent results.
Things are less likely to go wrong when a specialist does the job. Make sure to avoid getting an inexperienced or unqualified aerial specialist onboard by considering the following before hiring one:
1. Signal strength
Before communicating with an aerial specialist, figure out whether your location is in a weak or strong signal area.
You can do this by asking your neighbours what channels they can get on their television through their antenna. Observe your neighbour's setup, too, and see if they have standard aerials on normal poles, or something bigger.
This information will let the aerial specialist have a clear idea of what to expect in your location.
2. Good reputation
You need to make sure you're working with a trustworthy aerial specialist that won't disappoint you. Get word-of-mouth recommendations from your family, neighbours, or friends about the best antenna installers in your area. Your electrician, handyman, or roofer may also know a reputable aerial specialist.
There are many aerial companies but their quality of work varies. Find a local aerial specialist as they're more knowledgeable of what the reception is like in your location, and how to make the best out of it.
3. Quote
When looking for a good service provider, it's always a good idea to call several aerial specialists for quotes. Keep in mind that the cheapest doesn't necessarily mean the best. It's unwise to pick the wrong antenna installer just to save a few dollars.
An incorrectly installed aerial may damage your roof or chimney, and cheap equipment usually has a shorter lifespan. Choose an aerial specialist with a reasonable quote and a track record of good service to ensure your antenna will get installed properly.
Questions to Ask an Aerial Specialist Before the Visit
During your call to an aerial specialist, don't expect to immediately book in the work. Instead, use it as an opportunity to speak to several aerial specialists on your list and arrange for a visit to know the work that needs to be done and find out the final price.
Tell your prospective aerial specialists:
The location of your house

The type of your property, whether it's a bungalow or a townhouse

Whether you have a chimney

The location of the television
Ask your prospective aerial specialists:
What brand of aerial will you install?

Will you need filters to sort out any interference?

Are you going to use welded steel and long-lasting galvanised brackets?

What type of cable do you use?

Are you going to replace old cables and other external parts?

Is there a need for an amplifier in my location?

Do you have a guarantee for the labour done?

Will there be extra costs like VAT?
When booking a visit, there should be no payment or deposit required.
If the aerial specialist gives a final price over the phone, ask for a follow-up email for confirmation. Make sure to list down everything discussed and note whether it's an 'estimate' rather than a 'quote.'
Once you've chosen an aerial specialist, don't forget to remove any obstructions to allow for free access.
Take a photo of the condition of your tiles and gutters before the work so that you can verify easily in case of damages during installation.
After the installation is done and everything works fine, have regular pest control to protect your newly installed cables from wire-chewing vermin.