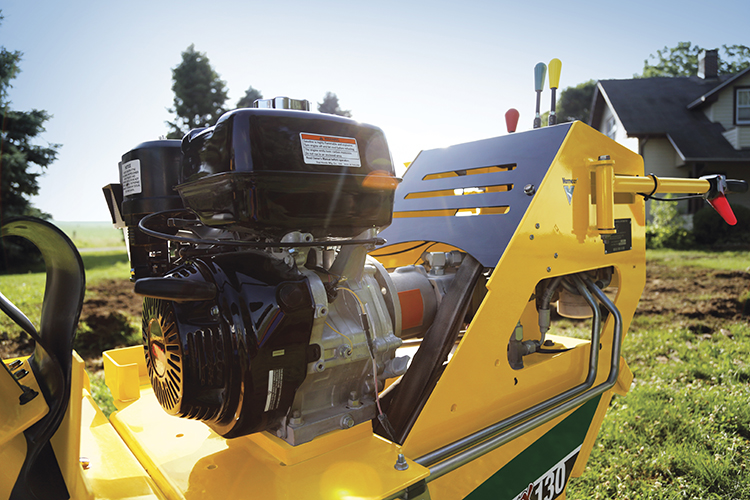 Delivering project outcomes on time and on budget comes down to two things: efficiency and effectiveness of resources utilised. This could not be more true for the mining & resources sector where lag time can cost hundreds of thousands of dollars an hour.
Mining and construction equipment therefore needs to be designed with optimising processes in harsh environments. When you add environmental impacts from the weather, the importance of safety and time into the mix of success factors for projects to be delivered on time and on budget, the choice of equipment matters.
It's when challenging environments occur, and timeframes blow out that equipment manufacturers will be sparked to look for more efficient and effective ways to achieve an outcome, and the cycle of innovation takes place.
Mining environments benefit from innovative excavation processes
With harsh conditions in mining in Western Australia, and inclement weather upsetting operations, rains can create havoc on mine sites and interrupt drilling operations as they shift soils and sediments.
Typically dry landscapes that are subjected to intense rainfalls mean mine sites are subject to flooding. Rains and flooding can impact access to mine pits, drilling holes, transportation routes in and out of mine sites, and ultimately disrupt the production process for the resources sector.
The VX30-1000S Blast Hole Stemming Vac is designed to help reclaim drilling holes
It's these types of weather events that the VX30-1000S Blast Hole Stemming Vac was designed for.
Vermeer commenced a custom build to design a vacuum that could reclaim drilling holes in the mining and exploration space to aid workflows and assist the production of resources.
Designed to be deployed after rain events, the vacuum excavator was given a scope that would enable site operators to continue utilising original drill patterns and therefore support the completion of short term project plans instead of starting over.
Ability to extract both wet and dry dirt from existing drill holes
With expertise in the vacuum excavation process, Vermeer took on the challenge to find a solution that would keep operations on track despite the weather.
Vermeer's range currently includes vacuum excavators that are applied across multiple industries and are used for works where the non destructive digging process and the precision removal of dirt are required.
It's this combination of precision and process that meant Vermeer were up to the challenge in the vacuum excavation design.
Innovating with transferable technology
One area of Vermeer's expertise includes the provision of arboreal equipment, and the use of vacuum excavators to ensure that tree roots are not damaged when they are being relocated or rehabilitated during construction processes.
It's this line of thinking that enabled Vermeer to provide a solution - how could they find an excavation technique where some dirt required removal, and the drill hole remained intact?
Vacuum excavation works as its name suggests - by utilising both water pressure which can be controlled by the operator with precision, and a vacuum to extract unwanted dirt and debris from the hole.
Designed for transferable use
It's not only reclamation of blast and drill holes that the VX30-100S stemming vac is designed for. Vermeer understands the importance of return on investment for clients when it comes to choosing industrial machinery, which is why they look for how else the equipment they design can be used to create efficiencies within mining and industrial environments.
The design and durability of this stemming vac means its application extends to culvert cleaning, pit floor drainage, non destructive digging and cleaning around existing fixed plants and conveyors, making mine site maintenance processes easier.
Specs that are designed with safety in mind
As an overview, this vacuum excavator comes with an anti static kit to help protect the life of electrical components, and inhibit electrostatic discharge that could ignite flammable liquid and gases.
The machine sits on an ADR (Australian Design Rules) compliant HD galvanised dual axle trailer, ready to be attached to a utility vehicle and designed to handle rough terrains on mine sites.
The vacuum excavator is compact enough to be maneuvered on site, and sturdy enough to handle its workload.
It has a 25 HP diesel motor with a 575 cfm blower in a smaller package, and the high pressure water system operates at 300PSI.
Full Training and Support
Finding a solution that helps to increase blasting and drilling processes in mining is not where the support from the team at Vermeer ends.
Vermeer offer training and support for all their equipment, including onsite & regional support solutions, or training and event programs at their Perth Dealership.
To find out more about the VX30-100 Vacuum Excavator and other machinery designed to support you with on site efficiency, the team at Vermeer are able to guide you. Simply click here to explore their solutions and get in touch.