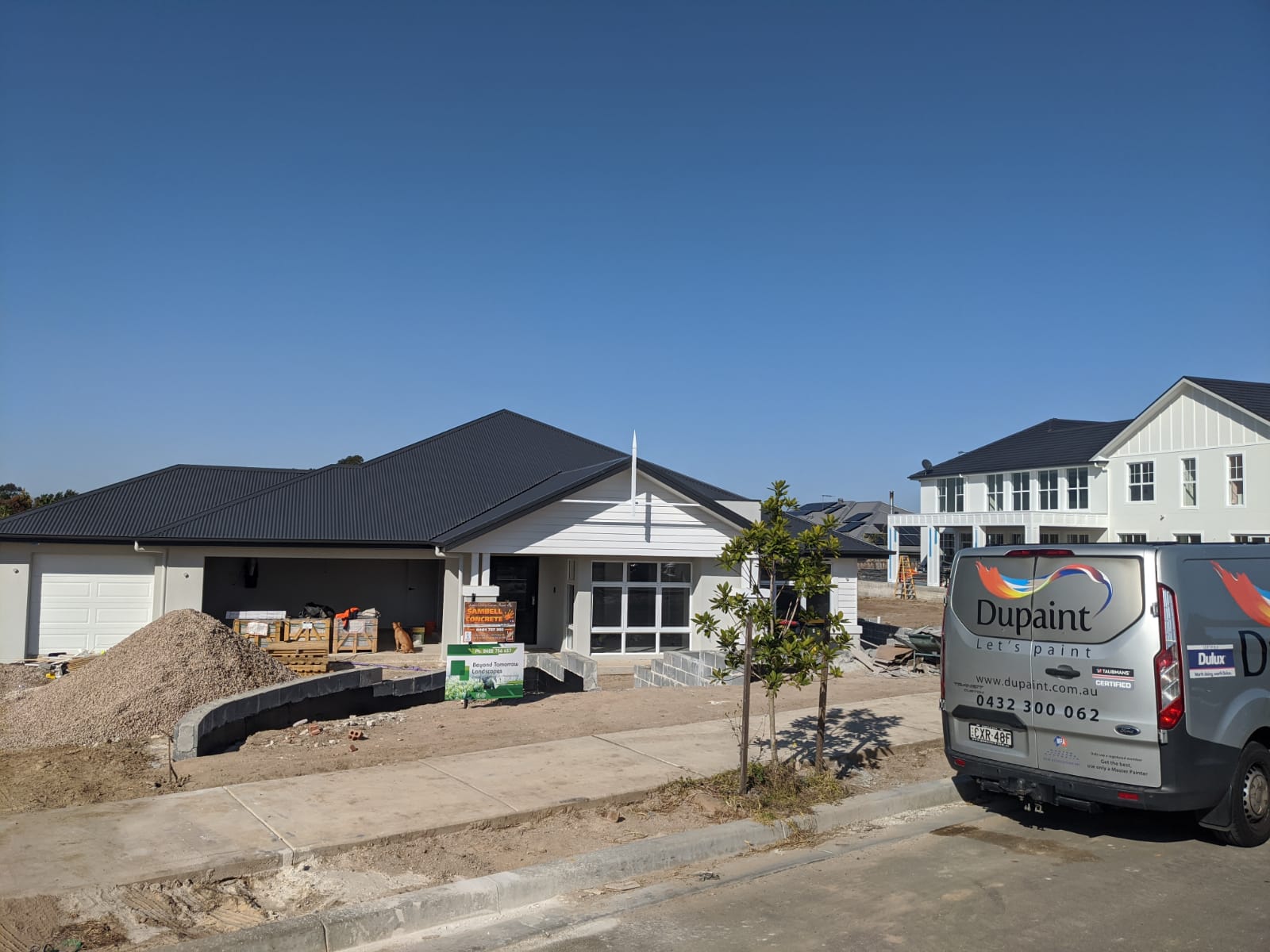 Are you looking for tips on how you can save up money for your home renovation and re-painting needs? Discover effective ways and 'easy-to-follow' tips that can help you reduce the expenditure on house painting service!


Do you really need to invest in house painting? Can it really add value to your home? How often should you re-paint? Is it really worth it to hire a professional Sydney Painters contractor near you? These are just a few of the many questions a homeowner typically has when it comes to the endless concern for their home's decoration and value. And we understand the need and (obviously) the desire to discover cost-effective ways to reduce house painting expenditure. Just keep on scrolling down and you'll soon find out!
Overview of the Relation of House Painting to Boosting Home Value


Did you know that house painting is one of the top 10 home improvements listed and considered to bring a great return on investments (ROI)? According to consumer reports of National Research center conducted on real estate agents, enhancing your home's paint job such as exterior repainting or any form paint touch-ups may boost your home's value by 51%.
You can start by de-cluttering, regularly check and fresh-up your home as well as simple fixtures can be a great way to increase the visuals of your residence or even commercial property. This notion is also supported by Dan DiClerico (Senior Editor for Consumer Reports) as he states that "you don't have to spend a ton of money to increase the value of your home,".
Generally, home improvement is being balanced by the need for outstanding results and affordability – which can be very tricky to have both. However, when there's a relatively budget limit to work with, it is of utmost importance to reduce cost and find ways to make possible minimums a reality and yet strategically acquire satisfying results. This can be achieved by keeping things under control but one must also learn to know where to focus. After all, there is a difference between cutting corners and being cost-effective. So don't simply go for the cheapest quote but rather find the one that offers the best value for your money!
How to Successfully Reduce the Cost for your House Painting
Painting expenditure depends on various factors that basically involve the size of the house, the materials you're planning to use, and service charge. So, to keep your repainting plans successful and without stress, here are the effective ways you can use hand-in-hand in keeping everything within the budget!
Proper planning and preparation
This is always the starting point for every home renovation project. It may be quite easy to get excited but you should never give in the hasty decision because it may sink your budget. Being impulsive may prompt you to go overboard thus making your repainting plans to be costly. If you want to save on house painting cost, then here are some of the basic tips you should know:
Select your color wisely. Choosing a significant color that goes well for any season can help you reduce the need to repaint. Light colors tend to easily show the blemishes, faded areas, peeling, and cracks compared to dark paint colors. However, it is also a great idea to consult painting experts who can give you multiple options that may give you surprising results; thus giving you a cost-effective solution of keeping your paint from being outdated and ensure a visual appeal that works all-year-round.
Check for ways to trim the job. You can try to trim the scope of the painting service by determining the aspects that are highly in need of repainting. Other people tend to do some of the work by themselves to reduce the labor charge. However, if you don't have much experience in the tasks and would rely wholly on hired contractors, you can cut on the areas instead. For example, you can forgo on your plans of repainting the ceiling or perhaps have your closet interior repainted on your next renovation project.
Get affordable materials. Opting for expensive materials doesn't always guarantee great results because there are affordable painting materials that can give you great results all the same! Wanting to give your home the top-tier appearance doesn't have to come at the expense of emptying your pocket or bank accounts. There are engineered renovation materials and paint colors that may be available at a significantly lower price but can excellently mimic the quality and give amazing results just like the high-end materials. After all, the word "cheap" doesn't necessarily depict low-quality but rather states the chance for affordability.
Strategic Actions
There are a lot of actions you may choose to do in order to achieve the quality and acquire better longevity of your paint.
Be Ahead for Everything. Maintaining the aesthetics of your home is important that is why one of the recommended actions to ensure your house painting is by keeping an eye on things that may affect your home's interior or exterior. You should be concerned about several factors that can potentially deteriorate the power of your paint. Such elements you have to be on guard are the signs of peeling, cracks in caulk, and fading. You must also check the gaps or shrinking wooden boards because it is where moisture may potentially seep through leading to mold, dry rot, or mildew.
Wait for the Paint Sales and Off-Season. This is a strategic action you can try if you wish to save up more. Yes, there may be various season sales and exciting offers that can help you save more but starting your remodeling or repainting project when it is not peak season can potentially grant you a way to save a lot! Since there is a high demand for certain seasons (during spring and summer) several contractors tend to raise their service rates during that period. If you wish to try this technique, you can set your repainting project between January and the beginning of April which is ideal considering the recent holiday season.
Find Sydney Painters you can trust!
It is quite obvious that you'll need a trustworthy Sydney Commercial Painters Service because with professional work you can surely experience professional house painting results! This targets your worries over the labor charges and costs of painting materials.
The quality assurance you can gain from a reliable and highly reputable service companies is what makes real professional painting experts different from the average house painting service. And that is why you can never go wrong once you choose DUPAINT. With customized painting service and guaranteed superior quality workmanship, they are professional painting experts who can give life to every homeowner's dream – at the most affordable price! There are no empty promises or hidden charges. You can find reasonable rates that don't disappoint on quality and service experience.
For years, we've been servicing residential and commercial locations in Darling Point, Baulkham Hills, Randwick, Mosman, Pyrmont, Chatswood, Vaucluse, Lane Cove, North Sydney, McMahons Point, Bondi, Cromer, Woollahra, and other areas all across Australia. Get in touch with one of their House Painting Specialist today at 1300 433 986 and enjoy a FREE quotation!