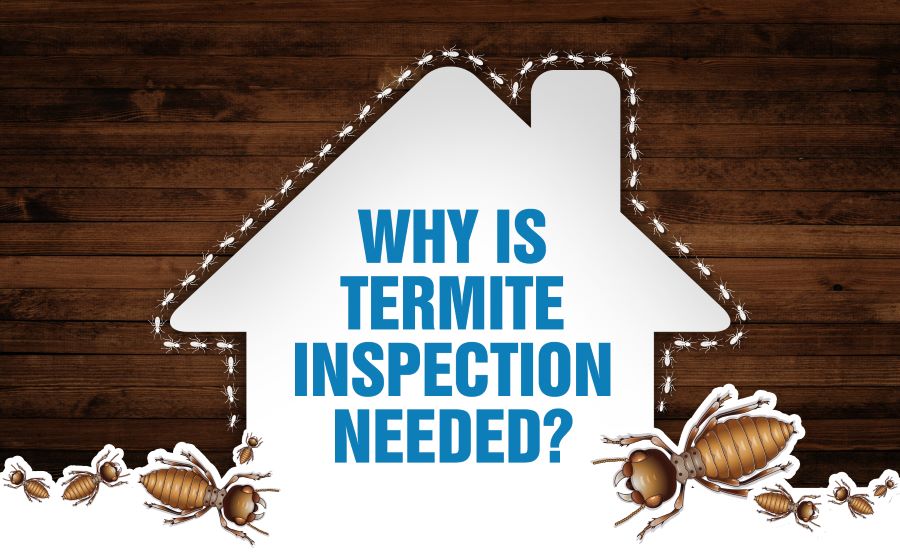 It is necessary to do a routine check-up of your property to check if there are any termites that might be destroying your furniture or other wooden parts of your house.
It is better to find out earlier than later because once they have increased in number and destroyed your furniture beyond repair it won't only cost you more than you thought but will also be very inconveniencing for you and your family.
Getting your property checked routinely will allow you to save a lot of your money. Spend less of your money and the chances of you being able to probably save your mother's old wooden jewelry box will be higher.
In Australia, the chances of getting attacked by termites are higher than suffering a house fire. What most people don't know is that insurance doesn't always cover termite damage and this might result in a greater loss if you do not get your house checked for termites routinely.
Having a termite control plan will help you more than you know. It is a combination of routine checking as well as the installation of a termite control system to protect your property from termites. These checks will help pick up any signs of activity, any evidence of damage by termites and in identifying the condition inside and around your property.
Most pest control companies in Melbourne provide services for termite inspection but it is important for the residents to know what all is involved in an inspection in order to make sure they are getting it done correctly.


What does termite inspection involve?


There are 5 main areas that require examination they are:
1. Inside the House- Every room in the house needs to be examined, including the bathroom, kitchen and laundry room. Moisture meters are used to detect if there are any potential leaks.


2. Sub-floor- If there is a subfloor or a basement it is important for the inspector to check those areas as well, he needs to check every nook and corner of the property along with the supporting structures, the drainage, and the flooring timbers.


3. Outside The House- During an examination not only is your house checked internally but also externally, the inspector should examine if there are any entry points for the termites, if the level of soil or any other object is obstructing the potential entry points, if there are any high moisture levels due to sprinklers, leaks or drainage.


4. The Area Around The Property- Even the area around your property needs to be inspected to see if there are any trees, timber walls or fences.


5. Roofing- The inspector has to even check every area in your roof space to do so will require the electricity to be turned off.


Duration of A Termite Inspection
Depending on the size of the house, the areas that require to be checked and the way it is constructed the examination duration will vary.
You must never rush the inspector at his job or that might result with bad quality of examination, let him take his time and do the job well. Usually, it takes at least 2 hours to check a 4 bedroom house but if he finishes within an hour or less you should be concerned.
If you are confused as to which company in termite inspection to go for simply ask them the duration of the examination and that will be able to tell you if you should go for them or not. You can even look up their reviews or ask a friend who might have got their house checked and felt the inspector did a good job.


What Does A Termite Inspector Use?
The basic tools that an inspector requires is a 'tapper' which is to knock on the wood to check the sound, 'the moisture meter' is a must because it can help check for any leakage or moisture behind the walls which is a sign and a screwdriver to check the areas that are suspected for termite activity.
There are even motion detectors that are very useful in an examination. You can always tell if an inspector is good at his work or not based on his knowledge and his good set of eyes. It works best if you find an inspector that you can trust to do the job as that will also lend you some peace of mind that your house is in the right hands.


Ensuring Your Inspector Is Qualified
While considering what company to choose based on their experience it is also important to inquire if they licensed to carry out inspections and that they have insurance. Since you are their customer you do have the right to view their license, insurance and other paperwork for safety measures.


What Is Included In The Termite Inspection Report?
In your termite inspection report, it will state that the inspection has been carried out according to Australian Standard 3660.2. It will include the description of the property, the areas that were inspected and if there were any areas that weren't inspected due to restricted entry.
It will record any visual damage or observed termite activities, the conditions of the area around the house that may allow a termite attack. For example a high level of moisture, leaks, high soil level, stored goods, etc. it will be a lengthy document because it requires the inspector to explain the results in detail as well as the next step needed to take.
If there are photographs to support the details it helps you understand the situation better. In your report along with the recommendation of the next step, it will also tell you the frequency of termite inspection that is needed and will advise you on a good termite control system.
To prevent any type of damage to your house due to termites it is important to take these necessary actions and get your house checked.


About The Author:
Muzi Tsolakis heads Protech Pest Control, a reputed pest control service in Australia. With over 26 years in termite protection and termite control, their skill and knowledge make them the best in the business.