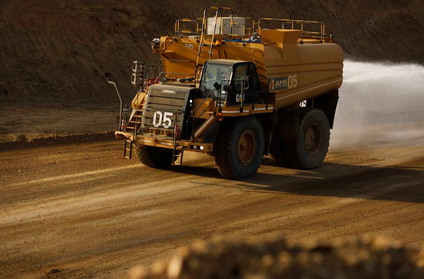 In environmentally sensitive areas, steps must be taken to ensure erosion and sediment issues don't become a factor. If you are looking to learn more about the importance of erosion control or the best solutions, then read on for everything you need to know about concrete erosion control.


1. What is concrete erosion control?
Concrete erosion control refers to steps taken to prevent erosion on slopes and other landscapes at risk of decay by precipitation and overland flow. While most of the solutions on the market only seek to catch the sediment, the most effective concrete erosion control methods work to stop erosion at the source.
Without concrete erosion control, your project site is at high risk, and you are increasing the environmental impact that it has on the surrounding area.


2. Why is concrete erosion control important?
Concrete erosion control needs to be considered in all relevant projects; otherwise, it can lead to significant damage. Ensuring that soil is stabilised is an integral aspect of effective and successful construction; however, as bitumen and concrete create a substantial amount of runoff, concrete erosion control must ensure that the soil in construction is stabilised.
This is particularly important for sodic soils, which are especially vulnerable to soil erosion and can significantly affect road infrastructure. For example, in Queensland, just under 50% of all soil has sodic properties, meaning it contains sodium, a cation (a positive ion). This sodium is then retained by the soil's clay particles, causing the clay to swell when it becomes wet.
This, in turn, pushes the clay particles far apart, prompting them to disperse. This process then weakens the aggregate in the soil, creating collapses and sealing soil pores. Unfortunately, structural issues emerge when this transpires as the soils' water and air movement are severely limited.
As roads are built and digs undertaken, the mining projects and other exploration activities interfere with the land's natural drainage systems. Unfortunately, by disturbing the soil, environmental issues are likely to arise due to erosion and waterways' silting. Therefore, it is crucial that soil stability and erosion prevention methods are considered and implemented to ensure that the project is safe and sustainable.


3. What is the best solution for concrete erosion control?
When it comes to finding practical solutions for concrete erosion control, you want to ensure you are finding a product that produces exceptional results while also being cost-effective. There is no denying that GRT offers the highest quality solutions at a price that works for almost all projects.
With GRT Enviro Binder, you can be assured that all soil and concrete will be kept exactly where you want them. Unlike other options on the market, this product doesn't depend on catching sediment in silt fences, check dams, and sedimentation ponds; instead, it handles the problem's root cause.
To use GRT Enviro Binder, you simply have to spray small quantities of the product directly onto the surface. The product will quickly start to penetrate the soil's top layer, forming a durable coating bound to the underlying material.
More than any other solution, GRT Enviro Binder offers users a quick and efficient solution that can be used in almost any situation. Not to mention, it has a non-toxic and environmentally friendly formula. In fact, despite its effective long-term erosion and dust suppression properties, this product continues to support seed and vegetation growth.
As it is easy and straightforward to apply, workers don't have to dedicate significant amounts of time to concrete erosion control. Additionally, because it isn't affected by rainfall or other adverse weather, GRT Enviro Binder provides long-term protection with minimal maintenance required.
Moreover, your project will save significant amounts on water costs, as water runoff or loss is reduced. In the same vein, by using GRT Enviro Binder, you will decrease the amount of wash off, or leaching of expensive fertilisers and pesticides generally lost from rain and runoff.
This product is most commonly applied to V-drain & catch banks, cut or embankment batters, stockpiles, and bunds.


Final Thoughts
Concrete erosion control is vital for a wide range of projects, which is why it is something that your team needs to consider. Using a product such as GRT Envio Binder will help you protect against erosion, decrease the safety and environmental risks, and find opportunities to save time and money.
For these reasons, there is no doubt that it is the ideal product to mitigate erosion and sedimentation issues – no matter where your project is located.
Are you looking for the most effective concrete erosion control product? Or are you in need of dust control in Brisbane? In what instances do you think that it is necessary? What challenges have you faced in controlling it in the past? Let us know your thoughts and any additional questions you may have in the comments below!


AUTHOR BIO
Troy Adams is the Managing Director of Global Road Technology, an international engineering technology company in Australia that specialises in engineered solutions for dust suppression, erosion control, soil stabilisation and water management. A pioneering, socially conscious Australian entrepreneur, Troy is passionate about safer, healthier and more cost-effective solutions in the mining and infrastructure sectors and beyond.