Written by

NewsServices.com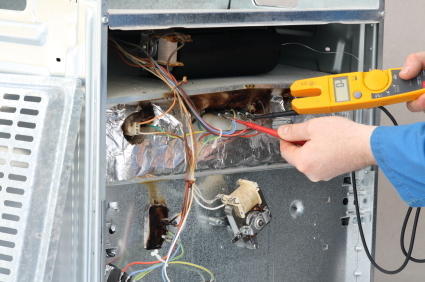 As essential as a commercial refrigerator is to your establishment, its maintenance is even more critical. Periodic maintenance is necessary to make sure that all your ingredients and beverages are cooled to perfect levels. Apart from routine service visits, you need to conduct upkeep sessions regularly to ensure smooth functioning. This piece will take you through 7 helpful tips that will help keep your unit tidy and running.
Cleaning the Insides and the Outsides.

Plan a weekly or biweekly in-depth cleaning of your entire
commercial fridge
unit. You can begin by removing items from the fridge's interior and then placing them in a temporary cooler. The next step is to use a brush with soft bristles to clean the surface and the shelves with warm soapy water combined with vinegar solution. If you choose to remove any frames or drawers, remember to soak them for some time before the final rinse. For the exterior, you can try using appropriate cleaning solutions in a stainless-steel front. Abrasive sponges and scrubs, and chlorine cleaners must be avoided at all costs as they can erode the surface. Choose a soft brush or a washcloth instead with warm water and a detergent solution. Baking soda paste or a stainless steel degreaser works best for tough grease stains and baked food residuals.
Cleaning the Condenser Coil.
Just like the interior and exterior, you must not forget about the condenser coil that demands cleaning once in about three months. When they are dirty, they are unable to maintain temperature resulting in component failure and overheating. Start by disconnecting the power supply and then proceed with a stiff bristle brush to get rid of the dust. After that, you can use a solid vacuum to clear any additional residue.
Maintaining the Area near the Evaporator Coil
You need to consistently keep the area by the coil complete and devoid of any debris. Also, make sure to keep the interior of the fridge clutter-free when utensils are extremely hot. If the vents' airflow inside the commercial fridge is blocked, it can make the coil freeze, making way for water leaks and rising cabinet temperatures.
Keeping a Check on the Gaskets.
Any cracks or splits in the gaskets can hinder the door from shutting, making the cool air escape. In case the gasket is broken, replace it without any ado. In case of no cracks, make sure to check the gaskets routinely to eliminate the possibility of any damage. If your unit is located in a commercial kitchen with a great atmosphere, this step should be taken even more sincerely. Grease and gaskets don't go well together, so special care must be taken to ensure proper upkeep.
Looking Into Air Filters.
Grease and dust stemming from griddles and fryers can also hinder the functioning of your refrigerator's air filters. Any buildup can negatively affect the air ventilation, and that is where routine cleanings step in. Use powerful shop vacuums and degreasing solutions to get rid of thick grease. In case of any debris or splits, replace the filter immediately.
Look After Drain Pans and Tubes.
Regularly checking drain pans and tubes for sludge and slimy buildup is an integral part of the process of maintaining
skope fridges
. A drain pan that's overflowing with moisture can emit a foul odor and is plain unhygienic. The pan requires thorough cleaning at least once a month using a soap and vinegar solution coupled with warm water. You can also check the drain tubes for any potential clogging and blockages. In case of calcium spots or watermarks, you can use the same soapy solution to ensure the fridge is free from further wear and tear.
Ensuring a Dry Commercial Fridge Unit.

If there is any accumulated liquid on the surface or the shelves of your reach-in unit, always wipe it clean. Excess moisture can make the freezer or fridge freeze up in no time, which is not helpful for your establishment. Apart from the quick cleaning, check for moisture buildup every week. When removing moisture, don't forget the floor of the fridge to prevent potential accidents.