Written by

NewsServices.com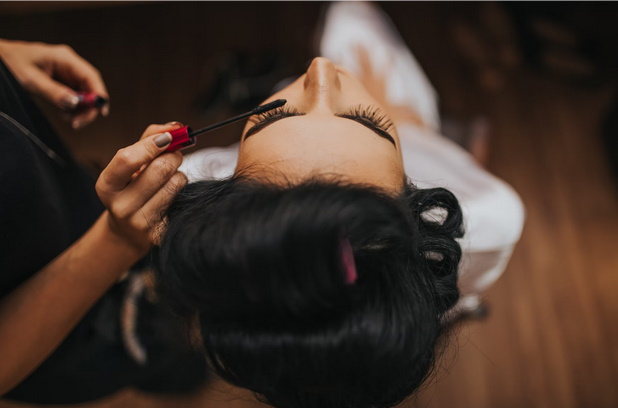 The beauty therapy industry has bloomed to include a diverse range of personal care and cosmetic services all around Australia. With a different type of specialist salon on every corner, it's no wonder you're feeling stuck for choice. To help you find the right beauty therapist who suits your needs, here are five things you should pay close attention to. 
1. Read reviews and recommendations
If you are looking to get eyelash extensions, brow or colour correction services from the best cosmetic tattooist in Melbourne, you need to seek them out based on their reviews. Reputations are earned through positive customer experiences and a business' transparency, so be sure to do your research on any prospective cosmetic tattoo salon first. You can read through customer reviews online, ask people you know about services they recommend or even check out the business' social media where you may also see examples of their work.
2. Look at examples of past work 
Looking at examples of a beauty salon's previous work is especially important when you're considering getting a service that is highly specialised such as cosmetic tattooing or microblading. A beauty therapist's portfolio will give you a better understanding of their expertise and skills. It will also give you peace of mind if you are considering a salon you've never been to before, or trying a treatment for the first time. 
Many salons will have portfolios and photographs that showcase their work in-store. If you are exploring beauty salons online, you can check their website, social media, and even review websites where the beautician or customers will leave after-salon photos. 
3. Check if they cater to any special requirements you have 
It's totally valid to ask a beauty therapist if the products they use are vegan or contain ingredients, like essential oils or parabens, which you may be allergic (or averse) to. This step is important when you are looking for someone to become your go-to beauty expert. You want to feel comfortable as a client, and while you cannot control every aspect of the customer service you receive, you can make sure that your preferences and health requirements are met before your visit. This can also be done by reading through the fine print of a salon's website or service menu. 
4. Browse their experience and qualifications
Price points and the standard of service you can expect will vary depending on a beauty therapist's experience. If you are interested in high-end service, it will cost you. If you are on a budget or want a more simple service, a trainee or therapist starting their career fresh out of beauty school might be perfect for you. In either case, it is useful to make sure their experience level matches up to make sure you are getting what you pay for. Again, qualifications and any relevant registrations and insurance should be visible in salons and on their websites. 
5. Go with your gut
If you've checked off all the above points but you still have questions about a beauty therapist's service, ask away so that you have all the information you need. If you do this, and something still feels off about the salon you're checking out, give it a miss this time. You deserve to feel comfortable and safe in a salon environment. This is your self-care time after all! Be polite if you experience a change of mind after speaking with a beauty therapist, and then continue your search.

It will take a bit of patience but using the above tips as a guideline will eventually lead you to a beauty therapist you can connect with for a quality session.