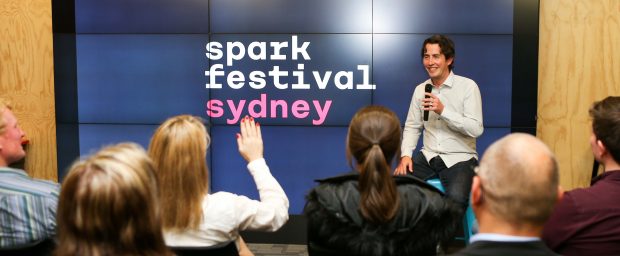 A week-long Sydney event that will see Australia's largest single gathering of budding entrepreneurs plug into the global tech startup market has received a funding boost from the City of Sydney.
Spark Festival Sydney is expected to attract more than 10,000 local and international industry leaders from 22 – 30 October and the City has committed $35,000 a year to support the event over three years.
Entrepreneurs will be able to kickstart their business initiatives through a series of conferences, talks, workshops, exhibitions, tours of local successful businesses, pitching events, design competitions and networking opportunities.
"Sydney is home to Australia's highest concentration of tech startups and we're developing a global reputation for supporting innovation," City of Sydney CEO Monica Barone.
"We've developed an action plan for supporting tech startups to make sure Sydney is a place where entrepreneurs can quickly scale innovative businesses and create the jobs of the future. Events like Spark Festival Sydney will help us build the skilled and connected community we need to make that happen.
"The three-year funding for Spark Festival Sydney is another step in creating a sustainable, long-term program of events to help us support and attract tech entrepreneurs."
Spark Festival Sydney is a non-profit initiative that launches this year in Sydney, with plans to take the tech startup event across Australia and was developed by the team behind StartupWeek Sydney held in 2015.
Topics for this year's event include fintech regulation, cyber security, education, health, cleantech, immersive realities, quantum computing artificial intelligence, robotics and social enterprise.
Event themes also emphasise the startup journey, early stages of innovation and entrepreneurship, women in technology, the power of diversity, digital government and smarter cities.
"Spark Festival Sydney is about bringing entrepreneurs together in a way they can connect with people who can help grow their businesses, coach them to success and share their experiences with the next generation," Chris Clark, Co-founder and Director of Spark Festival.
"We want to do whatever we can to encourage the establishment of globally scalable enterprises by helping Australians tap into the tremendous talent available here in Sydney — whether this is potential employees, investors, corporates, academia or government entities.
"The solutions are businesses that are 'born global' with foundations here in Sydney."
As well as providing funding for Spark Festival Sydney, the City has supported its tech startup ecosystem through sponsorship of the CeBIT business technology conference, the REMIX summit and the Global Coworking Conference Unconference.
Peter Colbert, founder and CEO of Inamo, found last year's StartupWeek to be an invaluable experience.
"The event provided Inamo with exposure to government, corporate and media contacts that would have been near impossible for a startup company of my size to obtain on our own."
The City has provided grants and sponsorship for Sydney-based sustainability startups, including WattBlock and Good360, a startup that connects businesses with excess goods to charities that need them.
Other City-sponsored initiatives include Springboard Australia, an international incubator program to accelerate Australian female-led startups. The City also produces the popular Tech Startup 101 free business seminar series.
For more information on the City's support for entrepreneurs and tech startups, visit cityofsydney.nsw.gov.au