Written by

Tess Sanders Lazarus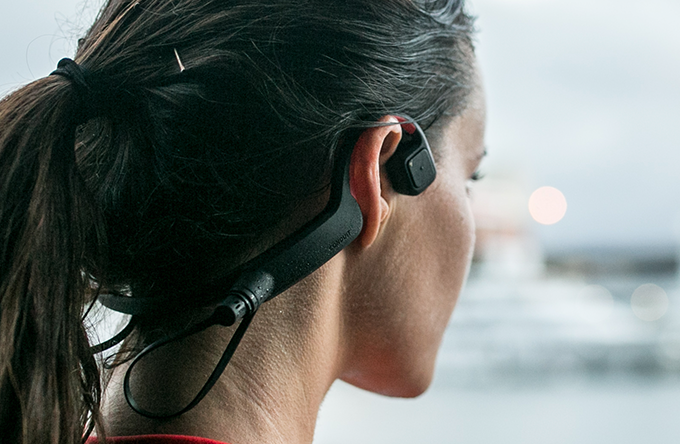 Hearing loss is the second most common health problem experienced by Australians.   It is usually caused by exposure to loud noise and wear and tear on the inner ear.  The increased use of earphones for sport and leisure is considered the most common reason.   Luckily, young Australian entrepreneur, Stefan Bisits Bullen has developed a headphone featuring Off-Ear technology which bypasses the inner ear and delivers sound through bone conduction.  


The world first unified In-Ear and Off-EarTM headphones are being launched with the assistance of a global crowdfunding campaign on Kickstarter.  
The CONDUIT Sports headphones are expected to revolutionise the way people listen to music across the world and have attracted serious support as a result.   Investors include the Alternate Executive Director of the International Monetary Fund, Sunil Sabharwal and former VP of Warner Bros and Senior Advisor for Entrepreneurship to Secretary of State, Hillary Clinton, to name a few.
The headphones feature both In-Ear and Off-EarTM technology.   The versatile combination of options for listening to music while on the go is revolutionary and includes:  the In-Ear option which allows users to listen to music in-ear without hearing external noise; and the Off-Ear™ option which enables users to listen to music off-the-ear through 'bone conduction technology' while still hearing external noises.  
"The idea behind the product was born after a friend was involved in a collision while riding a bike in Sydney city," Mr Bisits Bullen said today. "He had earphones in and that contributed to the accident.
"Realising his experience wasn't uncommon I decided to explore new ways of delivering sound - ways that would let people hear the music and the world around them at the same time.
"I also wanted to create a headphone that would enable people to listen to music without damaging their hearing. Premature hearing loss is expected to become a critical issue in the near future for traditional headphones users.
"There were many options but Off-EarTM technology, coupled with traditional In-Ear earphones provided the most effective solution – all in one product.
"It's very exciting, Off-Ear™ speakers effectively turn your bones into a conduit for sound, leaving your ears totally unblocked, while the In-Ear option is there for the times you need it. So far we've had a great response from both investors and world-class athletes - they all love the combination of technologies and we hope the public will too.
"CONDUIT Sports is P55 certified for dust, rain and sweat resistance, and a hyper-flexible titanium-banded frame keeps it in place.
"We chose crowdfunding so we could share this project with sports enthusiasts, headphone wearers and early adopters who value and appreciate innovative ideas.
"To date, significant funding has been invested to get the product to a prototype stage. Now we're ready to offer the product for presale. A crowdfunding campaign will help us to raise the funds needed to bring this revolutionary product to fruition, and it also gives backers a chance to get the product for up to 60% off its retail value.
"CONDUIT Sports headphones are not your ordinary headphones: they challenge the status quo and offer an innovative design which breaks away from traditional sports headphones by providing extra utility, and improved health and safety outcomes.  We believe too many headphone companies produce re-branded versions of the same product with different celebrity backers.  We don't want to be like them.
"It was always our aim at CONDUIT to develop a world class product that could change the way we listen to music and I am proud to say we have done this."
The crowdfunding campaign launched on Tuesday, 11 April.  The CONDUIT website links to the Kickstarter campaign landing page -  conduitsports.com