Written by

a Guest Writer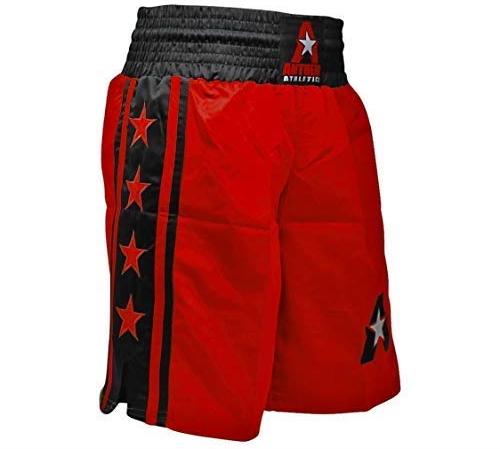 Whether you're a newbie or a seasoned MMA boxer, the more you train is the better you get every day.
And if you're serious at all, it is essential to have a private gym at home to supplement your gym membership card.
So to speak, before heading over to punchprime.com to pick your home gyming pieces of equipment, check below for the must-have equipment that should be on your to-buy list.
Drill in.
Speed Bags and Hangers
Speed bags are an essential part of your DIY home boxing training kit. They strengthen your mental toughness; training you to become more focused and adaptive. But basically, the function of a speed bag is to increase your punching speed and the speed at which you can avoid getting hit by the punches thrown your way by your opponent. Heads up! Don't forget to buy the needed hangers to hang your speed bags.
Heavy Bag
The best time that you have an advantage over your opponent is when they are on the ground lying on their backs and about to get back up. And to train for that moment, you need a heavy bag or two. These bags can be laid on the floor in their cylindrical shape, sat on, and thrown punches at. You can also hang them to practice the directivity of your punching power.
Focus Mitts Or Speed Mitts
Punching is a sport of endurance, agility, stamina, speed, strength, and focus. And with focus mitts training, you fill yourself in on the focus and speed parts. All you is a training partner who wears the focus mitts, raising them at you for focus-punching. The mitt training will also increase your endurance whilst scaling your punching accuracy. You are going to miss out on all these benefits and more without cashing in on pairs of punch pads and focus mitts. You don't want to. Right?
Hand Wraps
Imagine breaking your fingers during a serious training session which were to prepare you for an important match. Scary, isn't it? Even the likes of Tyson and Mayweather have broken their hands at a point or two in time. But you don't want to head straight into the same roadblock. That is where hand wraps come in handy. Whether you're punching at a heavy bag or hitting around your speed bag in your DIY home gym, hand wraps are an essential protective gear. Besides, they pave the way for longer training sessions without exposing yourself to injuries. Yay!
Double End Bags
Just as uppercut bags are important to step into the habit of practicing powerful uppercuts, double end bags are a must-have gear to work on your reflexes, your weaving and ducking skills, and the accuracy of all your movements. These bags are a whole lot different from your heavy or speed bags in every way. For one, you must mount them to the ceiling and to the floor at the same time before using them. And while you may be able to mentally predict the direction in which a speed bag comes back at you when you hit it, ducking or weaving the reacting force of a double end bag requires your 100% attention.