Written by

Chelsea Hauschka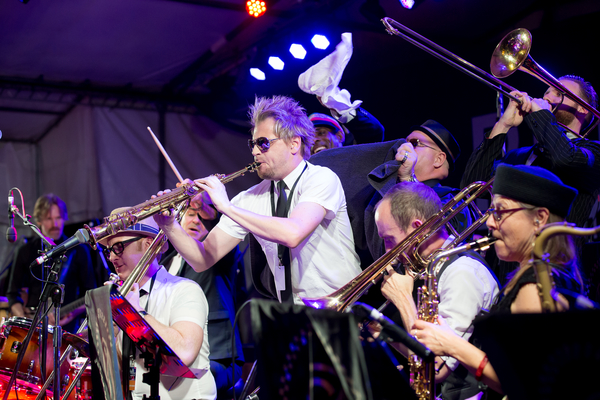 In this latest edition of the Gold Coast Tourism Product Update:
• Jupiters Gold Coast celebrates 30 years
• New culture and entertainment precinct opens on 28 November
• Commonwealth Games HQ officially opened
• Gold Coast welcomes new daily services with Qantas and Jetstar
• New Guided Walking Tours
• Gold Coast Restaurants continue to dominate food and wine awards
• Changes at Surfers Paradise Marriott Resort & Spa
• Gold Coast's coastline announced as eighth World Surfing Reserve
• ...and many more story ideas.
WHAT'S ON
O'Reilly's 38th Annual Bird Week 8 - 15 November
Join bird lovers from around the globe in Australia's longest running birding program at O'Reilly's Rainforest Retreat from 8-15 November. The seven day event combines insightful live presentations from Australia's most reputable bird enthusiasts plus guided bird tours throughout O'Reilly's World Heritage-listed Lamington National Park. Kick-start the week with an introduction from birding gurus and leaders, rise and shine to daily walking tours and spot rare birds such as the Sooty Owl, Marbled Frogmouth and the Albert's Lyrebird. Enthusiasts can prepare to see hundreds of bird species throughout the week, whereby assisting several research and conservation programs. Click here for further information on the events.
Ben & Jerry's Openair Cinemas 15 Oct – 8 Nov
Ben & Jerry's Openair Cinema is coming to the Gold Coast from 15 October – 8 November. With music by day and movies by night, this quintessential outdoor event will light up Kurrawa Park with the latest and greatest releases. Cinemagoers can enjoy gourmet food cooked fresh on site, frosty beverages from the licensed bar and relax to sounds from the best of the Australian music scene and sets from emerging local musicians. Make sure you don't miss the 'Sundae Sessions' on Sunday to get your free serve of Ben & Jerry's ice cream (yum!).
Jupiters celebrates 30 years - November
Since opening its doors in November 1985, Jupiters Gold Coast has cemented itself as one of Australia's iconic venues for world-class entertainment, superb dining, premium accommodation and spectacular events. More than 10,000 people visit the property every day, with the team welcoming more than 100 million customers over the past 30 years. In celebration of three fun-filled decades, Jupiters will this month present an outstanding line-up of live entertainment. Throughout November Jupiters Theatre will showcase some of the biggest names in the international recording industry, including legends like the Beach Boys, Engelbert Humperdinck and Burt Bacharach. In what's sure to be a month to remember, Jupiters will also present another instalment of the hugely successful comedy series 'Laugh Your Pants Off'. The celebrations will continue with soulful songster Stan Walker taking to the stage and even Elvis will be in the building in November for Shake Rattle & Roll.
Discover Sailing Day – 15 November
Southport Yacht Club will host a free 'Discover Sailing Day' at the Club's Hollywell Sail Training facility on Sunday, 15 November 2015 from 9am – 12pm. The Discover Sailing Day is aimed at increasing public awareness in sailing, especially amongst children, promoting the message: Sailing is for everyone – it can be cheap, simple, safe and fun! The event is open to everyone, with children and adults given the opportunity to go for a sail under the guidance of qualified instructors.
NightQuarter Opening Night – 28 Nov
NightQuarter is the Gold Coast's newest culture and entertainment precinct, featuring night markets, micro-restaurants, emerging fashion and a unique live music space. The shipping container city will provide 120 local speciality food purveyors, designers, musicians and craftspeople with an opportunity to bring their concepts to life. Spread out across different precincts such as Tapas Street, Hawker Street, High Street, The Paddock and others, NightQuarter is a festival celebrating food, music and culture. Located at Helensvale, the new precinct will be open every Friday and Saturday night from 4-10pm, following the opening night on 28 November.
Magic Millions unveils new Jewel in Carnival Crown for 2016
Australia's richest raceday will take on a new look in 2016, with the Jeep Magic Millions welcoming Jewel, the Gold Coast's latest luxury hotel development as the new naming rights sponsor of its exclusive VIP Marquee. The Jewel VIP Marquee will host the who's who of the racing scene, which will once again converge on the Gold Coast for the Jeep Magic Millions Raceday, to be held on Saturday 9 January 2016. The event is set to sparkle like never before as the Magic Millions Carnival also celebrates its 30th year.
Yaron Lifschitz to lead GC2018 arts and cultural program
Yaron Lifshitz, a Queensland-based artistic director, has been named the Creative Lead for the Gold Coast 2018 Commonwealth Games (GC2018) arts and cultural program. Mr LIfschitz's work has been seen by more than 500,000 people in 33 countries and includes the transformation of a local circus company into a world renowned performing arts success story. As Creative Lead, Mr Liefschitz will drive the vision for celebrations that will inspire and delight Queenslanders in the lead-up to and during GC2018. Click here to find out more.
Commonwealth Games HQ officially opened
More than 1000 Games staff will eventually fill the Gold Coast 2018 Commonwealth Games (GC2018) headquarters officially opened at Ashmore on Thursday 22 October. The offices are located at the TAFE Queensland Gold Coast Campus and will continue to expand during the lead up to the Games in April 2018. The headquarters are a hub for the planning and roll out of the Commonwealth Games with the fit-out representing the optimism and positive energy of the Gold Coast. The opening was also attended by GOLDOC staff and indigenous artist Chern'ee Sutton who presented a painting Ajarku Muruu which in the language of the Chern'ee's Kalkadoon people means All One Country. GC2018 will be staged from 4-15 April 2018.
Blues on Broadbeach named Finalist in Australian Event Awards
Voting has commenced for Australia's Favourite Event at the Australian Event Awards, and proudly the 2015 Blues on Broadbeach Music Festival has been shortlisted. The winner of the coveted title will be decided by public vote giving everyone the opportunity to vote for their favourite public event. Finalists include a vast array of events and the winner will be announced at the Australian Event Awards Industry Night of Nights on 17 November. The 2015 Blues on Broadbeach Music Festival – held 21- 24 May – saw a staggering 127,000 descend upon the iconic Gold Coast soaking up world-class entertainment over four huge days and it was all completely free. Voting is easy: Click here to vote for Blues on Broadbeach. Finalists will be announced on Thursday, 5 November 2015.
Highlights from the 2015 Buskers by the Creek Festival
Thousands of visitors came to see hundreds of buskers perform at the 2015 Buskers by the Creek Festival that was held at Winders Park in Currumbin from 17-28 October. Click here to watch the highlights from the festival.
AVIATION
Gold Coast welcomes new daily services with Qantas and Jetstar
Gold Coast Tourism and Gold Coast Airport have welcomed the arrival of new daily services with both Jetstar and Qantas. Qantas recently commenced new daily services between the Gold Coast and Melbourne with the inaugural flight arriving at Gold Coast Airport on 25 October 2015. The daily return services were introduced to accommodate the growing demand for a premium leisure option on the route. At the same time, Jetstar reinstated daily services between Avalon and Gold Coast Airport on 26 October 2015. The decision to reinstate the daily services from Avalon to the Gold Coast were in response to community demand.
ATTRACTIONS
New Guided Walking Tours with City Adventures
Discover some of the hidden treasures the Gold Coast has to offer on a guided walking tour or self-guided scavenger hunt with City Adventures. Stroll through Surfers Paradise and along the beautiful beachside and get to know the iconic landmarks, 'must see' attractions and the hidden gems. With photo challenges, taste testing and daily prizes on offer, there is no better way to get to know this city. For the launch of City Adventures, the team is offering free City Scavenger Hunts during the months of November (conditions apply).
Baby dolphin on its way at Tangalooma Island Resort
Tinkabell, the alpha female dolphin at Tangalooma Island Resort, is awaiting her fifth baby. Being a wild dolphin, it is hard to determine exactly when the baby is due but staff at Tangalooma is excited and expects Tinkabell to deliver her calf within the next few weeks. Over the years, the dolphins at Tangalooma have built up a deep trust with the feeders, so they are now bringing their newborn calves in only 24 hours after being born. Click here to find out more.
Obstacle Park opens at Stunt Park
A new Obstacle Park has opened its doors at Stunt Park in Nerang to provide a new challenge for fitness and outdoor enthusiasts. The comprehensive outdoor training venue combines visual, audio and physical experiences that exhilarate the senses and will get your adrenaline pumping. Designed by Terrain Training Owner Shane Elisara and combined with the expertise and safety equipment from the Australian Stunt Academy, the obstacle park offers a range of different obstacle courses suitable for children, beginners and more challenging courses for the advanced.
DINING
Gold Coast Restaurants continue to dominate some of Australia's most respected food and wine awards
Having recently won some of Australia's most respected food and wine awards, Gold Coast restaurateurs continue to emerge as a constant favourite among travellers and food critics alike, creating an impressive and evolving food scene right here in South East Queensland. This month, TripAdvisor announced its 2015 Travellers' Choice Awards for restaurants around the world with the Gold Coast's The Fish House awarded second place in the Top 10 Restaurants in Australia. This week, Gold Coast restaurants also dominated the 2015 Savour Australia Restaurant & Catering National Awards for Excellence with ten restaurants announced a winner in their respective category. The winners include Kiyomi at Jupiters Gold Coast - Best New Restaurant, Bavarian Beer Café in Broadbeach - Best Café/Wine Bar, BSKT Café - Best Café Restaurant, Room81 at Sofitel Gold Coast – Best Fine Dining Restaurant, Trattoria Amici at RACV Royal Pines Resort – Best Pizza Restaurant, Bistro On3 at Sofitel Gold Coast – Best Restaurant in a Hotel and an honourable mention for the Surfers Paradise Marriott Resort & Spa for Best Lobby Lounge Bar.
Earlier this year, the Gold Coast also emerged as the biggest winner in the 2016 Brisbane Times Good Food Guide, with Gold Coast restaurants receiving an impressive 14 Chef's hats. Click here to find out more.
BSKT Café Local Nights
BSKT Café (biscuit) was founded in 2013 as a destination for delicious food on the Gold Coast. What started as a health food restaurant has led to the formation of a global health food brand. The café recently launched Local Nights to showcase the best of what the Gold Coast region has to offer – from healthy fresh produce to local artists and musicians. Local Nights offer a unique dining experience designed for sharing in a laid-back and relaxed atmosphere and are held every Friday and Saturday from 4pm. Click here to discover the menu and to find out more.
Gold Coast Turf Club welcomes new Executive Chef
The Gold Coast Turf Club has welcomed David Fryer as the new Executive Chef of Skyline Restaurant. David Fryer has worked in some of the Gold Coat's and Australia's best restaurants and was a contributor to various Food and Wine magazines. He brings a vast amount of knowledge and experience to the role and the Gold Coast Turf Club is excited by the quality that David will bring to the restaurant.
ACCOMMODATION
New General Manager at Lady Elliot Island
Lady Elliot Island Eco Resort has welcomed Daniel Lukritz as new General Manager last week. Daniel has previously held General Manager positions at a number of well-respected tourism destinations, including the Crocodile Hotel in Kakadu, Outback Pioneer Hotel in Ayers Rock and Home Valley Station in the East Kimberley region of Western Australia. He brings a wealth of knowledge and expertise to the role and is dedicated to continue to deliver an exceptional visitor experience at Lady Elliot on the Southern Great Barrier Reef.
Changes at Surfers Paradise Marriott Resort & Spa
Surfers Paradise Marriott Resort & Spa has announced numerous enhancements following the recent acquisition of the hotel by Marriott Vacation Club. The resort recently commenced developments within the hotel lobby and will welcome a new and sensational food and beverage outlet later this year. This stylish indoor/outdoor concept bar will provide a fresh and trendy establishment for locals and guests to enjoy.
OTHER NEWS
Gold Coast's coastline announced as eighth World Surfing Reserve
The Gold Coast beaches from Burleigh Heads through to Snapper Rocks were recently announced as the eighth World Surfing Reserve. The Reserve covers about 16km of coastline including the Burleigh Headland, Currumbin Alley and the Superbank at Coolangatta. The program World Surfing Reserves proactively identifies, designates and preserves outstanding waves, surf zones and surrounding environments around the world. The program serves as a global model for preserving wave breaks and their surrounding areas by recognising and protecting the key environmental, cultural, and economic and community attributes of surfing areas. Click here to find our more.
The Arts Cinema wins Best Regional Cinema in Australia
The Arts Centre Gold Coast's Arts Cinema has been awarded the Best Regional Cinema Award 2015 for the second year in a row. As part of the 70th Australian International Movie Convention, delegates from Australia, New Zealand, Asia, the United States and Europe gathered at Jupiter's Casino on 13 October for the AIDA
(Australian Independent Distributors Association) Trailer Presentation and Award Ceremony. With a unique blend of mainstream, art house and foreign films, the Arts Cinema is a popular venue for lovers of film.
Premium Cold-Pressed Juice Company opens at The 4217
The Cleanse Kitchen, a locally produced cold-press juice company, has opened at The 4217 precinct in Surfers Paradise. The Cleanse Kitchen is using the best locally grown produce possible – sourced from either local organic suppliers or local growers who use sustainable, spray-free farming methods – to create the Gold Coast's number one premium, cold-pressed juice brand. The team has joined an exciting mix of providores, innovators and entrepreneurs at The 4217, a modern day urban precinct with quality food, dining, art and lifestyle offerings.
About the Gold Coast: Australia's Gold Coast is a diverse city, offering action-packed days and fun-filled nights enjoyed by more than 11 million visitors each year. The 57 kilometres of sand and surf, 100,000 hectares of Heritage-listed rainforest, award winning dining, active pursuits and an ever-evolving events calendar and more than 300 days of sunshine annually confirm the Gold Coast as a year-round destination of choice.