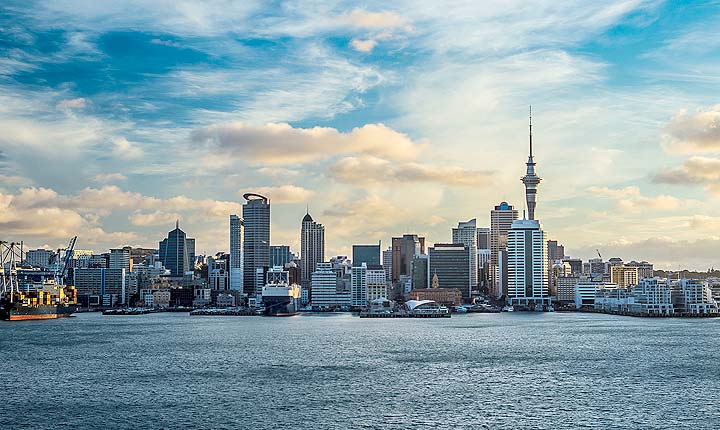 For families taking a campervan hire new zealand journey in the Auckland area, there are a wide range of activities that your kids will love, not to mention the parents. This is easily one of the top campervan road trip destinations on the world, and many families have been journeying to the area for many decades looking to take advantage of these family-friendly activities. So if you've always wanted to take a New Zealand journey but have been wary of traveling with the whole family, then think again and take these activities into consideration.

Auckland War Memorial
This museum located in one of the most stunning buildings in Auckland and is a great place to take kids since it will give them an introduction to the Maori culture and the history of the nation. The entire first floor is made up of children-friendly exhibits designed to be exciting and educational, the perfect mix for your kids, and you, to learn about this nation.
There is also a designated family area where you can eat and change in a comfortable setting where there are lockers, restrooms and other facilities that will make you feel comfortable and right at home during your long day at the museum with your family. This is easily on of the top kid's museums in the country.
Gulf Islands
Auckland harbour is home to a series of wondrous islands that are perfect for day trips and are only a short ferry ride away from Auckland's shore. One that you will definitely want to take your family to is Waiheke Island, which is a one hour ferry ride from downtown Auckland. This island has a series of beautiful beaches, places to eat, vineyards, and child-friendly walking tracks.
Another of these islands you will want to check out is Rangitoto Island which is the sight of an extinct volcanic. There are a variety of walking trails where you and your family can explore the island, check out the volcano and the surrounding rainforests, and see the skyline of Auckland. This island is a great day with the family so definitely try to schedule it in for your stay.
Butterfly Creek
If your kids love animals, then definitely try to get them out to Butterfly Creek during your campervan hire new zealand journey. Here you will find a tropical butterfly house that features hundreds of beautiful butterflies, and you will also find here New Zealand's only salt water crocodiles. Seeing these close up is truly enbelievable for child and adult alike, as are the wide range of reptiles, fish, birds and insects also on display at Butterfly Creek.
There is even a Buttermilk Farm on site where your kids can hold and pet rabbits, pigs, koalas, and even more cute creatures. There's also a playground with a toy train that circles the park, plus the Dinosaur Kingdom with features life size dinosaurs
Sky Tower
The Sky Tower is one of New Zealand's most famous landmarks and can be seen from anywhere in Auckland. You can take your kids right to the top and treat them to a panoramic view of the city, water, and surrounding areas. There is a thrilling glass floor that will give you the impression of walking on air. And although your kids will certainly not get to base jump off the side of the building, they can get a thrill from seeing others do it.
The Sky Tower isn't only one of the top landmarks in the region but also a fine place to visit and get a feel for the layout of the city and the surrounding area, plus give your kids quite a thrill in the interim.
Sea Life Aquarium
The Sea Life Aquarium is a legendary Auckland family attraction. This is an underwater aquarium where you and your kids can walk through underground tunnels to witness a wide range of fish, sharks, stingrays, and many other types of sea life.
This is also the home to hundreds of penguins which are fascinating to see up close. Your kids will really love this one, getting to check out these wondrous creatures up close and personal. This makes the Aquarium easily one of the top child friendly attractions in the area.
The Auckland area is known to be one of the top places in new Zealand for traveling with kids. There are so many different activities and opportunities to learn that this is an absolute must for kids. If you want your motorhome hire new zealand journey to be an educational and fun experience for your children, then you should definitely consider this region and these activities. Traveling with family is all about having fun and learning, and with a trip to the Auckland region you can do both with your loved ones.