The business world today has gone more competitive than ever before. There are all kinds of businesses growing like mushrooms on a daily basis. Traditional business has been surpassed by various innovations and people have become more entrepreneurial than ever.
Big and small businesses alike are all working tediously for the success of their ventures. With the countless business outfits that exist nowadays, advertisements and promotions have also leveled up. The days of business cards and corporate calendars still remain, but businessmen have adopted new ways and means of promoting their products and services. Almost everyone in the business arena has resorted to using promotional products as a way of advertising.


What are promotional products?
Promotional products are items that bear the name or logo or message of a business outfit or company. These items are tangible and usable and are given out to customers to increase brand awareness. Promotional products engage the senses of the customers so that they connect to the brand names of the business being promoted.
Often times, promotional products are the reasons customers gain retention of the product and services related to the brand name promoted. Studies have proven that 88% of the recipients of promotional products remember the name of the company or business it is associated with; 85% do business with the advertiser on the products advertised; and 83% likes receiving these products. Click here to learn more about why promotional products are crucial for businesses.

Make Your Brand Stand Out
It is very important that your brand or your company name stands out. You need to catch the attention of the crowd and your potential customers. Giving out corporate gifts or promotional items that would influence retention of your brand is the way to do it.
Think about your brand or company niche when you decide on which products to use for promotions. Something unique and useful fun items that your customers can use in their daily lives would be great giveaways. Go beyond the common and ordinary; make your promotional products current and relevant.

Sample Promotional Products
Have a look at some of these giveway items that you can customize to make your brand stand out.
Bottle opener key chains

Portable solar phone chargers

Travel Mugs

Vacuum Water Bottles

Strainless Straws

Drink Coasters

Tote Bags

Power Banks

Pens

Organizers

Caps

T-shirts

USB Drives

Flashlights

Speakers
Whatever items you choose to use for giveaways, always make sure that you make proper considerations such as your goals, budget, shelf-life of the items you choose, and others. Click on https://www.freelogoservices.com/blog/2018/06/08/how-to-choose-engaging-promotional-products-for-your-customers/ for more helpful guidelines on choosing your promotional products.
When Is the Best Time to Give Promotional Items Away?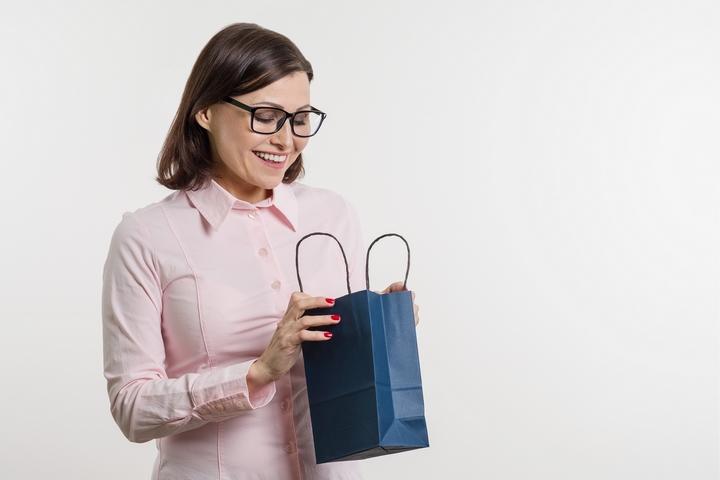 It is always a great thing for companies to give gifts to employees and customers alike. Who wouldn't be happy to receive gifts anyway? Gift items make people both happy and remember the giver. This means the use of promotional products internally and externally is hitting two birds with one stone. It makes the receiver happy and at the same time it is a way of advertising the brand or company; when they use the gift items, people will see your brand or company name on them. But when is the best time to give these gift items?
For employees:
Upon hiring

During trainings and seminars

As token for their achievements and milestones

Birthdays and employment anniversaries

Holidays
For customers:
During grand openings of a business or office

Tradeshows and events

Lucky draws and games

As freebies
Why Give Out Promotional Products?
There are a lot of reasons to give out promotional products. You want your customers to remember you and keep coming back to you for more of your services. You want them to have a reminder of their best experience with you so they will share these with their family and friends, more potential customers for your business. These branded or imprinted promotional products will do more for you apart from making your customers happy to receive them. Talk to promotional products experts to help you make the right choice on what best promotional products to use for your brand or company.
With these small investments, you will be able to reach more potential customers and your products and services will be promoted for a lifetime. Perhaps, your return of investment will not be visible immediately, but in time you will realize that these giveaways contributed to whatever success your business will have. Who knows you might even find your logos or messages on other products like Nike's swoosh.