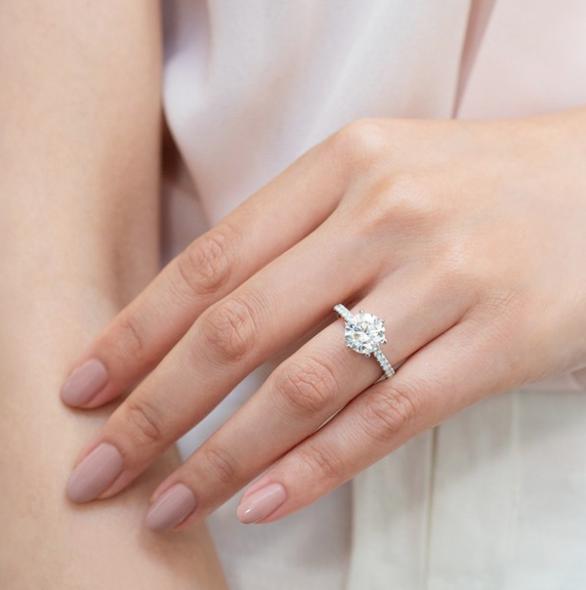 Wedding bells are ringing, and you are starting to develop butterfly effects inside your tummy. You do not have a clue about where to start the entire process of planning. Mostly, people tend to panic and blow everything out of proportion. Lucky for you, we have done thorough research on one of the primary aspects of most weddings, the wedding ring.
You have an added advantage in case you already got an engagement ring earlier on. This will act as a stepping-stone towards getting the best wedding ring. Nonetheless, even if you did not get an engagement ring, you can still ensure that your wedding ring acquisition is perfect. Before planning for anything else, it would be best to make sure that you have the rings sorted. Here are five robust tips for picking the perfect wedding ring:


Check for the quality
Quality should always come first when you are choosing a wedding ring. Yes, the price matters and your budget is equally a determinant. However, it is all pointless if you buy a product that will not please your significant other. The quality, therefore, is mandatory when selecting wedding rings.
There are plenty of counterfeit rings in the market right now, and knowing the best quality or authentic one is a challenge. Always be vigilant in the manner you choose rings. If you were not sure about the quality, then it would be best to seek professional assistance. You can hire a seasoned expert in rings to get you a custom wedding ring of your preference and choice.


Seek advice from your partner
Your significant other has a massive say regarding the choice of the ring that you buy. After all, he or she will have to wear the ring throughout your union. Remember, wearing something that you do not cherish or love can bring in boredom, which may attract several issues in your marriage. Therefore, to be on the safer side, it would be better to make sure that your wedding ring is as per the choices and preferences of your partner.
This is where many people go wrong, unfortunately. You do not buy a ring, or any other item, just because you love it. Think about the other person and place yourself in his or her shoe – would he or she appreciate the ring or denounce it?
In case you already bought an engagement ring before, then it should be easier for you to choose the wedding ring.


Pick the right size
It would be unfair buying an overly tight wedding ring. Conversely, it would not be advisable to buy a loose wedding ring. It would be best to choose the right size, which fits perfectly onto the finger. The reality is that most persons never take off their wedding rings. This means that the ring needs to be comfortable enough to wear throughout the union.
Remember, sometimes the finger contracts, while at other times, it expands. You need to figure this out and leave some allowance between the ring and the finger. You can take your partner with you for accurate measurements, or use the ones you took during the engagement. However, it is imperative to go with your partner, as the finger size may change from time to time. If you cannot take your partner with you for one reason or another, then you can still measure your ring size at home.


Be unique
The secret behind buying the perfect wedding ring is creativity. Instead of blindly copying what someone else did, why not be unique? Even when you use someone else's ideas, you can still turn them into yours by employing creativity.
Being different is perfect nowadays, and your partner will love the surprise you create. For instance, you can mix the colors on the ring or even the stones you use.


Start early
Yes, the secret to getting the best ring for your wedding is starting early. Unfortunately, not many observe this rule, and that is why they end up picking the wrong ring. It would be best if you started your search early enough to avoid the last-minute rush. Often, last-minute shopping is a bad idea. Most people end up picking whatever is available, regardless of the quality.
Start several months to the wedding date. Especially if you have an idea of what to look for, the search will not take long before you land on a majestic ring. You might have to browse through different sites that offer wedding rings or even go physically to stores. A custom ring will mean that you might also take more time.