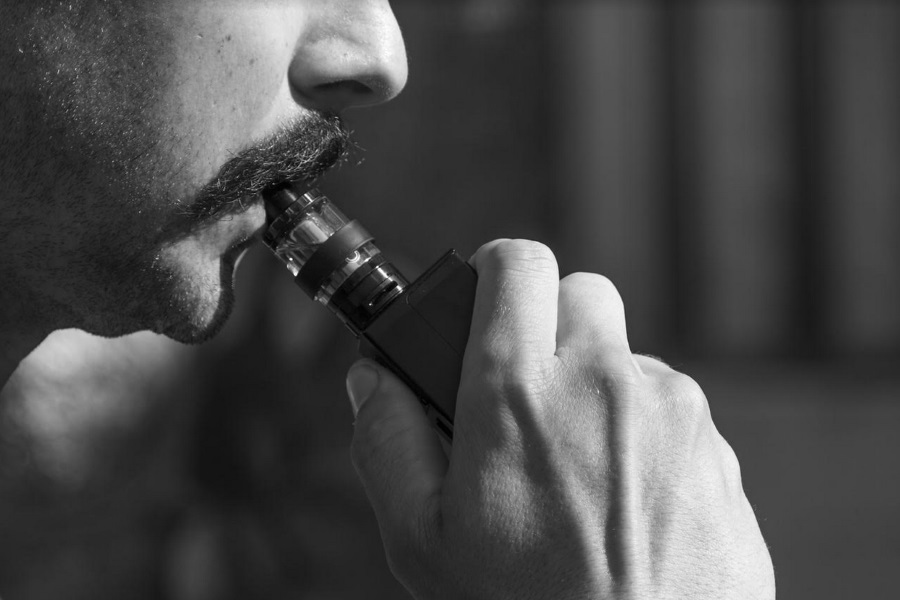 Whether you intend to go on a vacation or you're travelling for business, e-cigarette's may need special consideration in an aircraft for safety reasons. You cannot simply throw it in your bag and forget about it. There needs to be a little bit of planning when you travel with e-cigarettes. Here are some considerations to help you when you travel with an e cigarette on your journey.

Find Out The E-Cigarette Rules In The Country You're Leaving From And The Country You're Travelling To
Most countries may have their own policies when it comes to e-cigarette travel guidelines so you'll want to familiarise themselves with both the country you travel from and the country you travel to. Consider the following:
*  Is vaping allowed in the country? And if yes, are there guidelines about where it should and shouldn't be carried?

*  Are there any laws related to nicotine use in any of the countries?

*  How much e-liquid can you carry into the country? Are there any limitations?
Keep in mind that vaping may be permitted in restricted areas depending on where you travel, so it's always best to learn the rules of any country before you travel there for a smooth and hassle-free experience.

Check Whether The Airline Has An E-Cigarette Policy
Like countries, different airlines may have their own policies when it comes to travelling with e-cigarettes. If you don't want to get caught unaware, you may want to check with them with regard to what you can and cannot do with your e-cigarette and e-liquid. Consider the following:
*  Does the airline permit e-cigarettes in the carry on or check in luggage? \

*  Do batteries have to be removed from the e-cigarette during travel?

*  Is there any restriction on the quantity of e-liquid you can carry with you?

*  Can you pack batteries and chargers along with other electronic items?

*  Does the e-cigarette have to be disconnected from the atomiser?
It makes sense to give your airline a call ahead of time so that you are completely aware of the rules and don't have to make last minute changes while you're checking into the flight. It pays to invest in a good quality holding case to keep the e-cigarette as safe as possible as you take it through different levels of security before you get on to the aircraft.

Know The Rules Of E-Cigarette Use In Airports And Aircrafts
Some airports allow you to use e-cigarettes in designated smoking areas, while others may have a no smoking policy. Most airlines won't allow you to use the e-cigarette on the aircraft but they will permit you to carry the device with you and not in your check in bag. Consider the following:
*  E-cigarette devices are generally recommended to be part of carry-on bags and not checked bags. This is because of any fear of a fire hazard caused from batteries. The best thing is to disassemble the device to keep it safe from any issues while you fly.

*  Most airlines will not allow you to charge the e-cigarette on the plane, so make sure you do this before you fly if you want to use the e-cigarette the moment you land.

*  Empty the tank before you go through security as cabin pressure can affect it and may cause a leak – you don't want e-liquid to spill into the contents of your bag after all.

*  E-liquids can be packed in your checked luggage but make sure they are properly packed and stored in transparent plastic bags so you can show them to any security personnel who want to verify their contents.
It's important to familiarise yourself with the policy of using e-cigarettes in all airports you will land in, along with airline rules if you're using multiple carriers.
Most countries are fairly familiar with vaporiser devices and have policies in place for them so you shouldn't have too much of a problem while you travel. But make sure you read the rules carefully because all countries, airports and airlines may have their own rules you need to follow for a satisfying vaping experience away from home. While travelling with an e-cigarette is perfectly safe, there's immense paranoia surrounding travel security. Follow these guidelines to ensure minimal hassle while you go through security and when you board your flight.