Written by

Brigitte Evans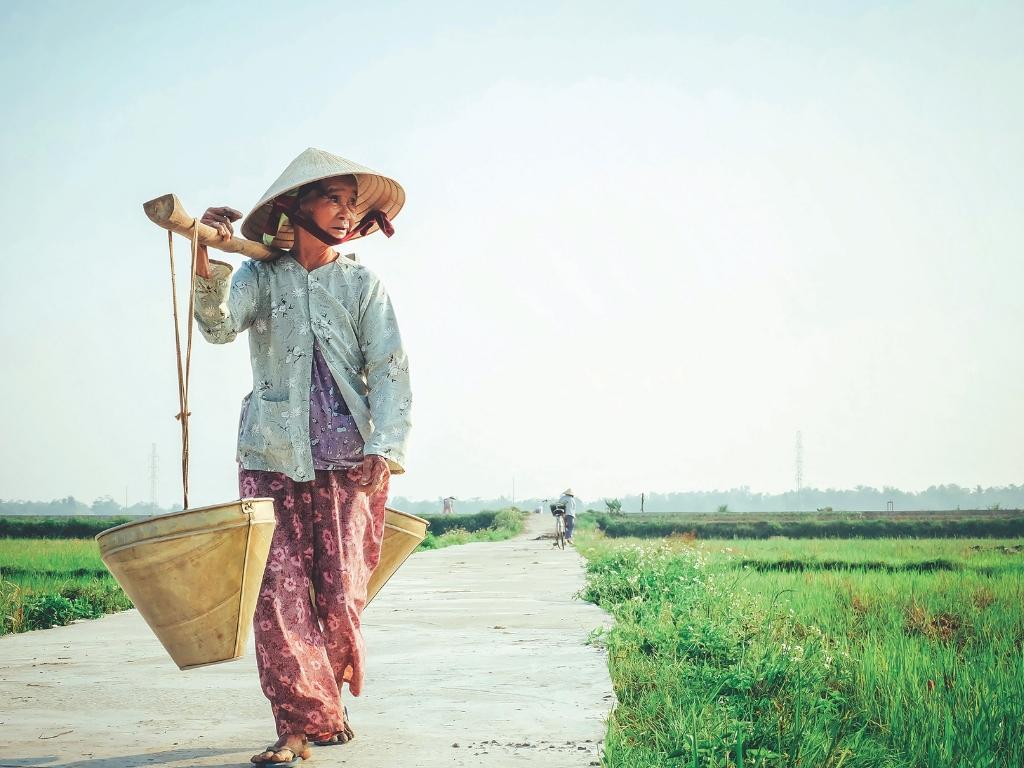 If Vietnam has always been on your bucket list but you don't really know what to expect from such a destination, all you have to do is to keep on reading because we're here to help you out! Here are four useful tips on how to see Vietnam through the eyes of a local, so check them out and start your Vietnamese adventure right now!
Appreciate Vietnamese breakfast tradition that features pho
When you find yourself in Vietnam, the first thing you must do is to make the most out of the food. The truth is that food in Vietnam won't disappoint even the pickiest eaters, so pay a lot of attention to their breakfast tradition that features pho. If you don't know what pho is, it's the most famous Vietnamese dish that consists of a clear beef- or chicken-based broth, noodles, thinly sliced meats, and herbs. We can freely say that this iconic noodle soup can tell you a lot about Vietnamese culture, so visit the nearest open-air storefront in the street and give it a try early in the morning, just like the locals do. One thing is certain – you absolutely adore it!
Get a moto-taxi or rent a scooter
Hopping on a moto-taxi is undoubtedly one of the best ways to go places in Vietnam – especially if you're looking for a fun, fast, and affordable way to dodge the traffic. It's good to know that these are available all across Vietnam, pretty much in every city, and you'll easily recognise these as the drivers usually wait with their motorbikes by the side of the road with two helmets in their hands. On the other hand, if you want to be a bit more independent during your exciting Vietnam adventure, you should definitely rent a scooter instead. This will allow you to travel across the country if you like, while exploring its natural wonders and remarkable sights along the way. Just don't forget to buy travel insurance first!
Visiting Ho Chi Minh (Saigon) is an absolute must
Even though a lot of people think that Ho Chi Minh (also known by its former name of Saigon) is just another big Asian city overcrowded with tourists, we have to assure you that this is just a prejudice that has nothing to do with this city's real vibe. We promise you that you'll fall in love with this city the minute you arrive, so plan your trip carefully and find some amazing things to do in Saigon in advance. Apart from the famous attractions such as Tan Dinh Market, the Reunification Palace, and Thien Hau Pagoda, you'll also get a chance to explore lesser-known markets and sites where big tours can't go – on a motorbike! This is undoubtedly the best way to experience this vibrant city at its finest. You should also visit the local markets in the morning when the weather is coolest. Those markets are the busiest early in the morning, which means that it's the best time to experience the bustle!
Explore the Mekong Delta, too
Once your visit to Ho Chi Minh is all done and you've seen the busy part of this marvellous country, it's about time you explored the Mekong Delta, too, which is also known as the 'rice bowl' of Vietnam. Numerous waterways are exactly what characterises this region, and we must say that life literally floats here. Houses, restaurants, and markets float on the rivers, canals, and streams, which is a truly unique scenery that will inevitably take your breath away. Just don't forget to visit Cai Rang, one of the biggest floating markets located about 6 km from Can Tho towards Soc Trang. Even though there is a lot of traffic and noise in Can Tho and Chau Doc, which are the main centres of this region, the back sides of it are quite rural and quiet, which is exactly what makes the Mekong Delta so exciting and worth visiting.
As you can see, there are a lot of fantastic ways to see Vietnam through the eyes of a local, and these four are unquestionably the best ones out there. All you need to stick to our tips and you'll have the time of your life in this fantastic country – that's a promise!