Written by

Maggie Kerrigan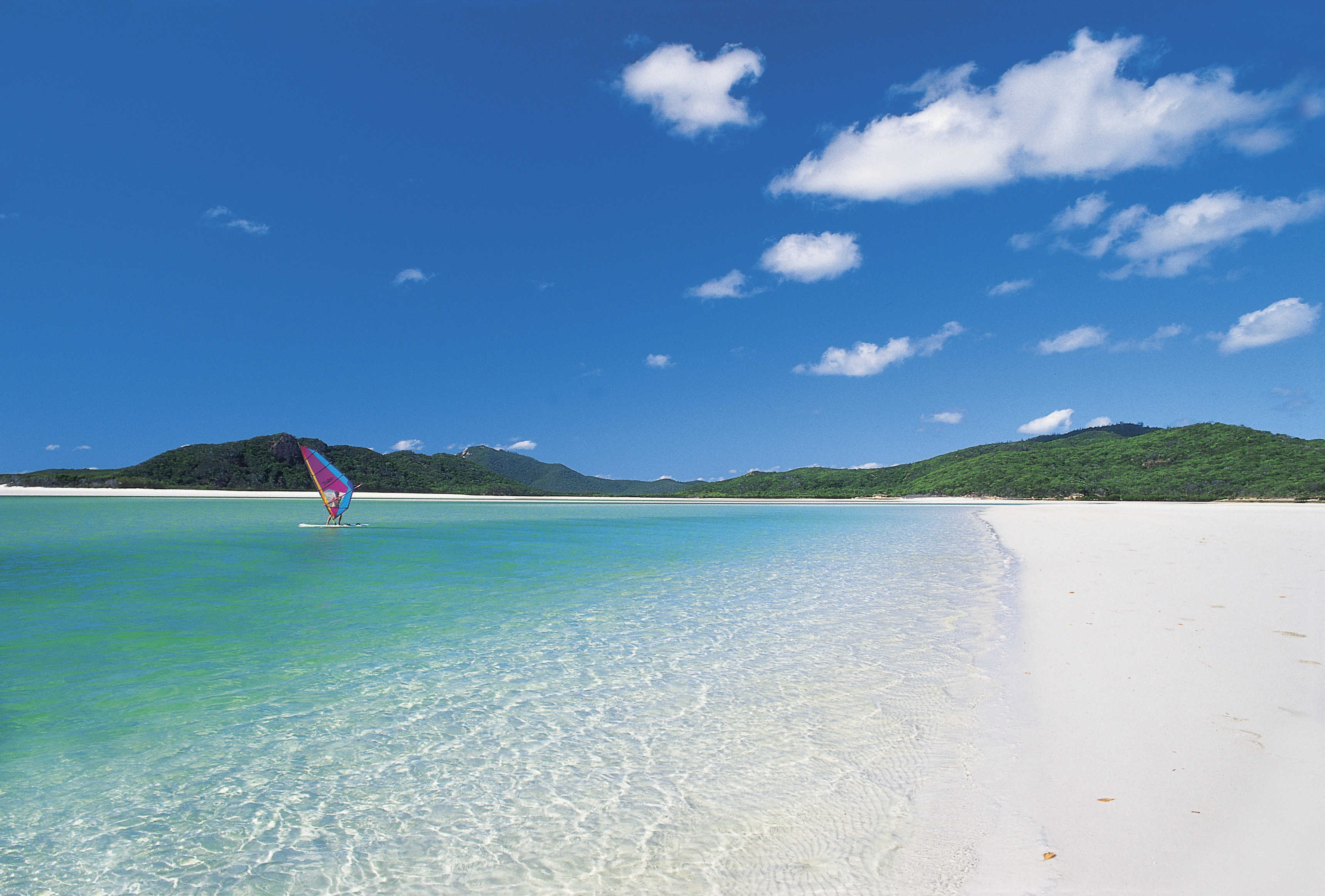 Celebrated, much lauded – and much awarded – Whitehaven Beach has just been named by TripAdvisor as being among the 10 most truly sublime, breathtaking beaches.
Cruise Whitsundays has three ways to get beach-lovers to this dream-come-true beach, which is located on uninhabited Whitsunday Island, Queensland.
This is where crystal clear warm turquoise waters lap seven spectacular kilometres of pure bright white silica sand.  With Cruise Whitsundays, the largest marine tourism operator in the region, there are choices of a full day at Whitehaven, or half-day cruise adventures, or a high-speed ride out there aboard the company's fun purple sailing catamaran, Camira.   
Cruise Whitsundays has five full day adventures visiting Whitehaven Beach.  All departures from Airlie Beach are from the company's cruise terminal, which opened late last year, and there are also departures from Hamilton Island and Daydream Island.
Popular with visitors keen on some of the best vistas in the world is the Whitehaven Beach Hill Inlet and Lookout day cruise.  This full day adventure gives more time exploring the wonders of the beach than any other cruise.  It includes a guided walk up to Hill Inlet lookout, snorkelling among the coral on the fringing reef and plenty of time to go exploring, plus beach time sinking those toes into the fine silica sands. 
Two other full day cruises are two beach-island combos.  There's the Whitehaven-Hamilton Island combo with departures from Airlie Beach or Daydream Island and then there's the choice of the Whitehaven-Daydream combo.
Visitors finding it hard to choose between Whitehaven Beach and Hamilton Island, a popular holiday retreat and the largest inhabited island of the Whitsundays, or the fun-filled Daydream Island Resort and Spa, can have it all with Cruise Whitsundays' three-island guided tours.
For those short on time, the half-day Whitehaven Beach Cruise is the answer.  This guided tour whisks visitors out to Whitehaven to soak up the spectacular scenery and the rays, and wander the national park. 
Old salts and novice sailors alike will appreciate the fast-paced day out on the water aboard the futuristic sailing catamaran, Camira.  The day includes fact-filled narration from the crew about the areas being visited and care for the reef.  Lunch, morning and afternoon tea, plus drinks – wine, beer, juices and water – are also included.  Needless to say there is plenty of time for Whitehaven Beach, along with snorkelling some of the best areas of the inner reef system.  
Footnote:
Whitehaven Beach sand comprises 98% pure silica, which gives it its bright white colour. As local rocks are not silica bearing, it has been suggested the sand has been brought to the beach by prevailing sea currents over millions of years.
Unlike regular sand, Whitehaven Beach's bright white sand reflects light and does not absorb heat making it comfortable to walk barefoot on a hot day. This sand is also very fine and, as visitors will discover, it is good for polishing jewellery!