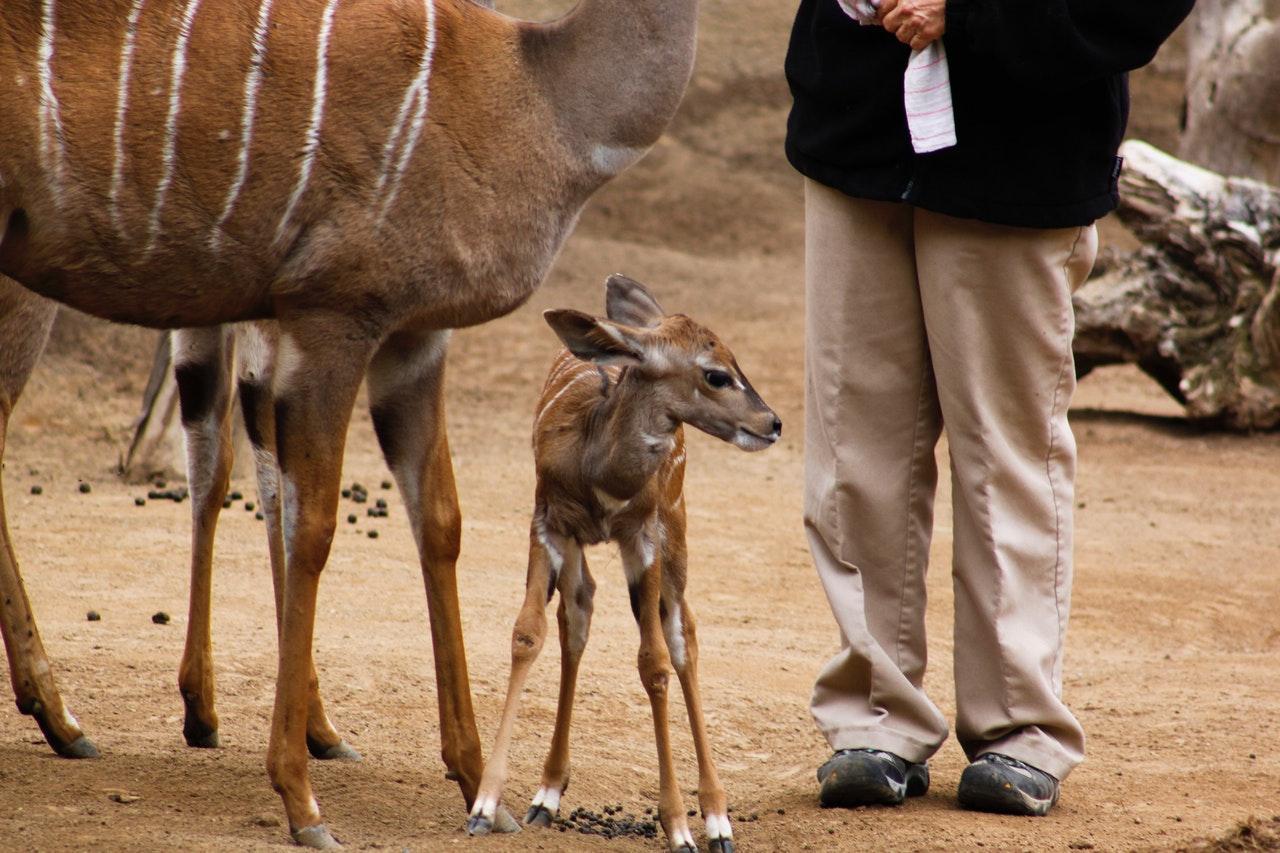 Zoos have always been part of family travel destinations. This is where your kids get to see the animals that they only often see on their books. Visiting one also provides a learning experience for your developing kids.
Exposing them to these animals early on is an opportunity for you to teach them how to value every living thing, especially animals.
Isolating these animals from the wild seems ironic in teaching your kids how to value animals, but some zoos actually do preservation programs because some endangered animals are more at risk when they are in the wild. Some of them do breeding programs to increase the population of some animals.
Smithsonian's National Zoo
This zoological park is located in Washington, D.C. It is home to about 2,700 animals from over 390 species. What is great about Smithsonian's National Zoo is that it showcases a lot of endangered and almost-extinct species, which they are trying to breed. They are also taking care of pandas in its Asia Trail
This zoo has several science centers including Conservation Ecology, Conservation and Sustainability, Conservation Genomics, Migratory Birds, and Species Survival.
For convenience, you can rent a stroller, wheelchair or an electronic vehicle upon going inside. Since most kids have allergies, the zoo offers a wide variety of food inside so you can have options. But you can still bring your own food. The zoo also offers educational activities for kids.
Fort Worth Zoo
This zoo is located along Colonial Parkway in Fort Worth, Texas. It offers plenty of exhibits such as Texas Wild, Parrot Paradise, Raptor Canyon, African Savannah, Australian Outback, Flamingo Bay, and Asian Falls. They also recently added a Stingray Cove. The zoo exhibits different kinds of animals into four groups: birds, mammals, fish and invertebrates, and reptiles and amphibians.
It is one of the most visited zoos in the United States, with 1 million recorded visitors annually. It caters to about 542 species, 68 of which are threatened and endangered species.
It is perfect for families, especially with kids, because there are exhibits that are specifically made for children such as the Toyota Children's Ranch and Petting Corral. There are also dining options and gift shops inside. The zoo is open from 10:00 a.m. to 5:00 p.m. every day.
There is a daily schedule for animal shows in Fort Worth Zoo and you can check them out on their website.
The Miami-Dade Zoological Park and Gardens
This zoo is also known as Zoo Miami and it is the only tropical zoo in the U.S. The 750-acre facility is home to about 3,000 animals. Apart from being the only tropical zoo, it is also the oldest and largest zoological park in Florida.
There are plenty of activities that your kids would enjoy such as feeding some of the animals, watching animal shows, enjoying some of the rides within the park, and meeting some characters at the zoo. There are about 100 special exhibits in the zoo, covering various subjects, from different species of animals to other scientific topics.
Zoo Miami also offers programs for schools and has zoo camps and night programs. They also pursue conservation initiatives in and out of the United States and are currently involved in 30 programs.
Art and plants exhibits are also offered in Zoo Miami. The zoo operates from 10:00 a.m. to 5:00 p.m. daily and only changes its schedule during the holidays.
Central Park Zoo
This 6.5-acre zoo is located at the center of New York City—not bad for a city that never sleeps! It operates year-round, but there are fewer visitors during fall and winter seasons—kind of ironic because it is also the time when more animals are a lot active compared to warmer seasons.
Though the zoo is perfect for kids, please take in mind that there are restrictions when it comes to trams and strollers, particularly in indoor exhibit buildings. If you are worried about food, Dancing Crane Cafe at the zoo offers a selection of food and beverages for everyone.
Some of the exhibits in Central Park Zoo are the Central Garden & Sea Lion Pool, Polar Circle, Grizzly Bear & Treena's Overlook, Allison Maher Stern Snow Leopard, Tropic Zone, Temperate Territory, and Tisch Children's Zoo.
You also get to experience 4-D Theater, which enjoyed by kids. Penguin and sea lion feedings are also offered. There are programs for kids, adults and young adults.
This zoo operates from 10:00 a.m. to 4:30 p.m during colder months, and from 10:00 a.m. to 5:00 p.m. during warmer months—5:30 p.m. during holidays and weekends.
Lincoln Park Zoo
This zoo is located in Lincoln Park in Chicago, Illinois. Just like the Central Park Zoo, it is also located in the center of the city. What's great about Lincoln Park Zoo is that you can enjoy it for free.
The zoo also offers close encounters and exhibits of animals for visitors. Educators can also set up tours for their students.
The zoo operates for 365 days every year. On all weekdays (except from November to March), it opens from 10:00 a.m. to 5:00 p.m., while on weekends, it closes at 6:30 p.m. with the same opening time. From November to March, it closes at 4:30 p.m.
When visiting zoos in the U.S., make sure you are aware of their house rules as some of them vary. It is not only for your welfare, but for the welfare of the animals as well.
There are feeding exhibits you can join, so do not just randomly feed animals, especially when your kids wanted to do so.
Be gentle when there are close encounters with some animals. Having human contact, whether they are trained or not, could be stressful enough. Being stressed could be harmful to the health of animals even if they are captive bred.
There are several other zoos across the U.S., maybe even near your state. It is a good thing for your family to try to go to any zoo from time to time and learn something new.