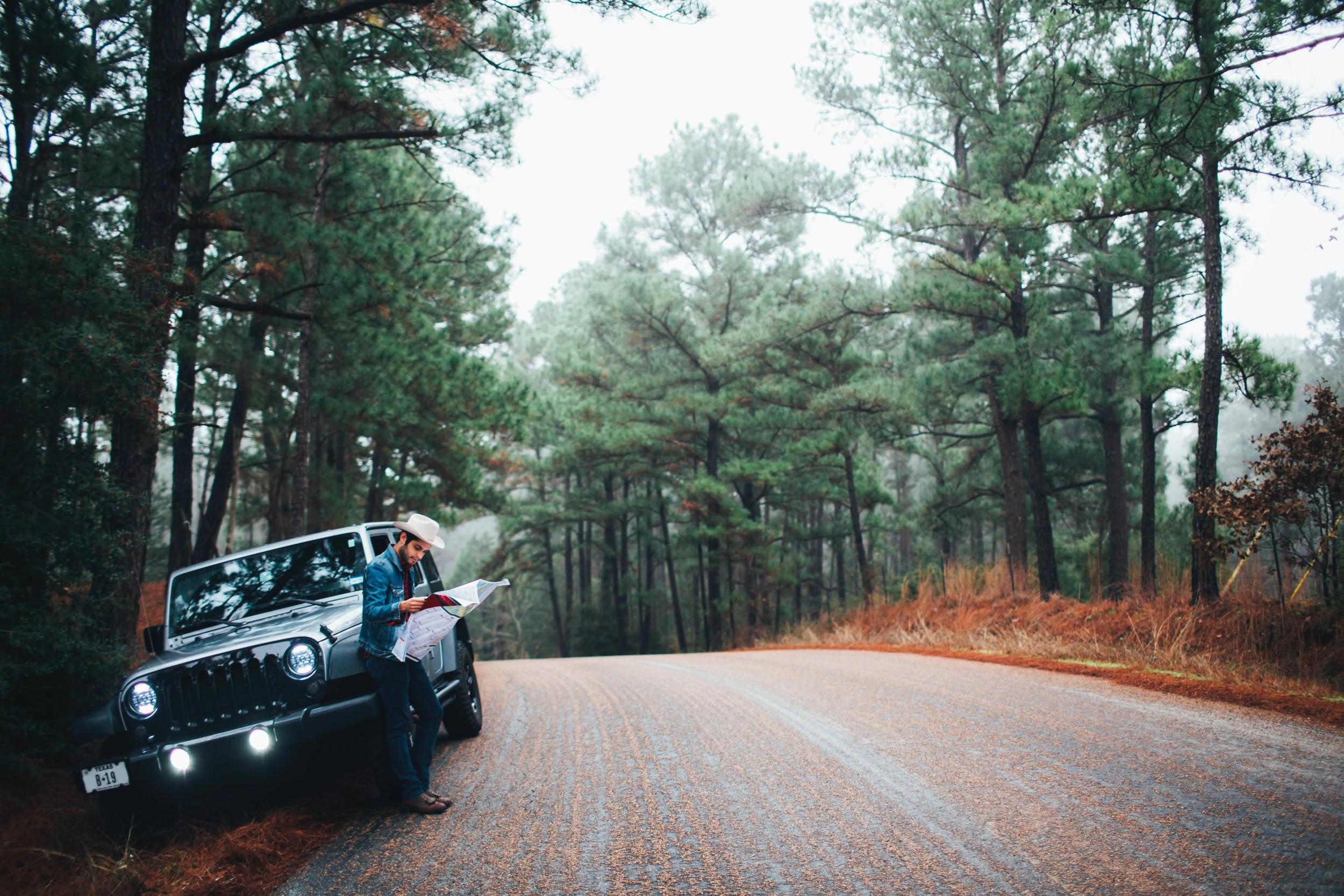 One of the most American things you could ever do besides visiting Wallmart, Disneyland and the White House while sipping cherry coke, is taking a road trip. There's nothing quite like hitting the open road, with a killer soundtrack cranked up to the max and good company to help you really soak up that USA spirit. Whether it's a blast through the desert or a curvy drive in the mountains, you'll definitely enjoy the scenery, landmarks and the hustle and bustle of world-famous cities and sites scattered across the land. So, before you set off on your adventure, here are some useful tips on where to go and what to see in order to get that real USA feel, even if it's only for a weekend getaway.
The East Coast
Philadelphia, Washington D.C, New York, Boston – all cities with top East coast attractions. What's excellent about exploring the East Coast is the fact that even if you're staying for just a couple of days, you can plan a fun-packed trip you'll remember. Find a good online guide, go through all the dos and don'ts, and get packing.
New York's Hudson Valley is rich in history. Learn about Revolutionary War times while visiting small towns and farmlands. The most interesting spots to visit would be Saint Paul's Church in Mount Vernon, Washington's Headquarters State Historic Site in Newburgh and the Bronck Museum in Coxsackie. While you're at it, take some time to sample the fine wines of the region and dine on fresh local cuisine.
Miami to Key West in Florida road trip will make a wonderful break so you can spend a couple of days on the beach before you hit the road for one of the most scenic drives. The famous Overseas Highway is a 113-mile chain of Caribbean-like islands connected by 42 bridges. The Florida Keys are renowned for its first-class fishing, water sports and fresh seafood. Before driving to the Lower Keys and Key West, make sure you stop by Pennekamp Coral Reef State Park in Key Largo or relax at the stylish Cheeca Lodge in Islamadora. This and many other must-see attractions are just a small part of what the East Coast has to offer.
The West Coast
If your first choice is the West Coast, you'll be able to choose from 1,500 miles of wild coastline stretching between the sands of Washington State and Southern California. A straight-on drive would take about 30 hours, but why the rush? Take your time and make a few pit-stops to admire world-class cities, ancient forests and quaint coastal towns situated near rugged beaches. Two or three weeks should be enough time to see most of the breathtaking sites, but if you don't have as much time, here are some must-see places that are the core of the West Coast's charm.
Seattle Harbor, home of household names such as Starbucks, Microsoft and Boeing, is in the heart of the Pacific Northwest. Start at the Pike Place Market at dawn when the daily catch is sold, visit the first-ever Starbucks and climb the Space Needle so you can gaze at the amazing Mount Rainer.
Redwood National Park is California's spiritual center. These ancient trees are renowned for their size and are so wide you can famously drive through the massive trunk of the Chandelier Tree, and continue with an unforgettable hiking tour. That way you'll be able to see the tallest trees that are well over 100 meters up close.
San Francisco, Santa Monica and San Diego are three buzzing cities not to be missed. San Francisco's Golden Gate Bridge is a sight to be seen, as well as the prison island of Alcatraz. Santa Monica, or the beach haven of Los Angeles, is the hub where street performers, surfers and Hollywood executives flock to enjoy all this coastal town has to offer. A ride on the Ferris Wheel at the famous Santa Monica Pier will show you a spectacular view along the coast to Malibu. And, in the Spanish-influenced city of San Diego, you can hit the waves and go surfing, or spend the day at the San Diego Zoo after which you can explore the city and its craft breweries.
Route 66
A classic US road trip, starting at Lake Michigan and taking you to LA can be done in two weeks, but if you really want to get the most of it, set aside approximately a month. America's oldest church, St Joseph's in Laguna Pueblo, New Mexico and the world's largest rocking chair in Fanning, Missouri are just some of the places to see on this historic route; however, don't miss out on the those quaint diners and motels in which you can find that movie-like charm you have seen on the big screen.
All in all, when it comes to picking a classic, all-American road trip tour, you're truly spoiled for choice. By doing a bit of initial research and planning, you'll soon find the perfect trip for your heart's desire, and then all that's left to do is pack the munchies, pick the music and begin a once-in-a-lifetime adventure through all the varied sights and sounds the USA has to offer.