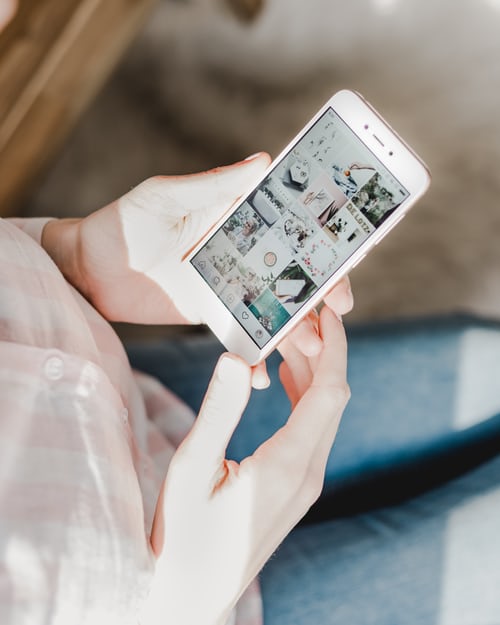 Instagram travel accounts are among the most popular ones on this rapidly growing image-sharing platform. Many people have managed to create a brand that allows them to travel for a living. They share some amazing pics and videos, which attract millions of followers, which easily translates into sponsorship deals, i.e. money. Still, many more people have failed in their attempt to become travel bloggers. Those that may wish to gain a bigger Instagram following but fail to grow as much as they'd like, might eventually look over to growth services that can help them gain real instagram followers which can result in more engagement and potential future exposure to sponsorships. So, what is it that makes the difference between making and breaking it in the world of Instagram? Let's take a look at some tips most successful travel bloggers have shared and which relate to this extremely powerful platform.
Combine general and regional hashtags
If you want to gain a following, you simply have to use hashtags and not just any hashtags you think of. Some of them need to be general and travel-related, such as #travel, #tourism, #instatravel, etc. because they will catch the eye of those interested in traveling. On the other hand, there are regional hashtags you need to use, since people tend to click on them when looking for places to visit or things to do in the area. The best idea is to go with the name of the city, monikers or slogans related to the place you're visiting. You might even use branded hashtags belonging to top travel publications, such as National Geographic, to attract traditional media outlets. Ideally, you should have more than 10 relevant hashtags for a post to be successful.
Geotagging
Adding a location to your content is useful, because your post will appear when someone is exploring the content tagged with a location. To reach a wider audience, you might want to use a slideshow roundup of your best shots, but tagging a specific business location will target a smaller niche, but that can also be a great strategy. If you're creating content for a business or brand, geotagging will help you reach an audience most likely to convert to customers.
Take great pictures and videos
Probably the most obvious tip, but still vital. No hashtag can help you increase the number of followers if your pics and videos are not great. If you're taking pics of places, make sure you capture them from an angle less frequently used or in weather conditions that shed a completely new light on them. On the other hand, if you're taking pictures and videos of you, make sure you look your best. Your poolside pics will look great if you've ordered your original swimwear online, since people will be most interested in you and the way you look.
Follow and tag influencers and business in the region
Similarly to using branded hashtags, if you want to be discovered, you can also tag other accounts on your most fabulous photo, which might earn you a repost from those users. Also, if we've enjoyed your local experience, make sure you create an appropriate tag in your posts. Most businesses are only too happy to feature customer content and users rely on real people for recommendation. However, make sure local influencers have something in common with you. This will help your content show up when people look at photos of that account and you might even connect with someone who can help you get to the next level. So, do your homework and research local accounts before the trip.
Write a compelling caption
The whole idea behind Instagram is very old: a picture is worth a thousand words. Still, you need words to add great value to your Instagram content. Captions can truly enrich the content and travel bloggers have a great advantage when it comes to writing captions, since they can reuse written material from blog posts as Instagram captions.
Outsource photo editing if necessary
We know that Instagram engagement is measured in seconds, rather than minutes. This means your content should be truly compelling and arresting for users to engage with it. If photo and video editing is not your thing (which is quite possible, since you're a travel blogger, after all), you might want to consider outsourcing a freelancer to edit your content before you post it. Since you need all the elements of your post to be great if you want to attract more people, turning to experts is always a smart idea. This won't cost you a lot and the potential gain is much greater.
Try these tips next time you go traveling and see if they work. Think about the quality of your content, hashtags and geotagging before creating a post. If you do everything right, chances are you'll start gaining more followers than ever.