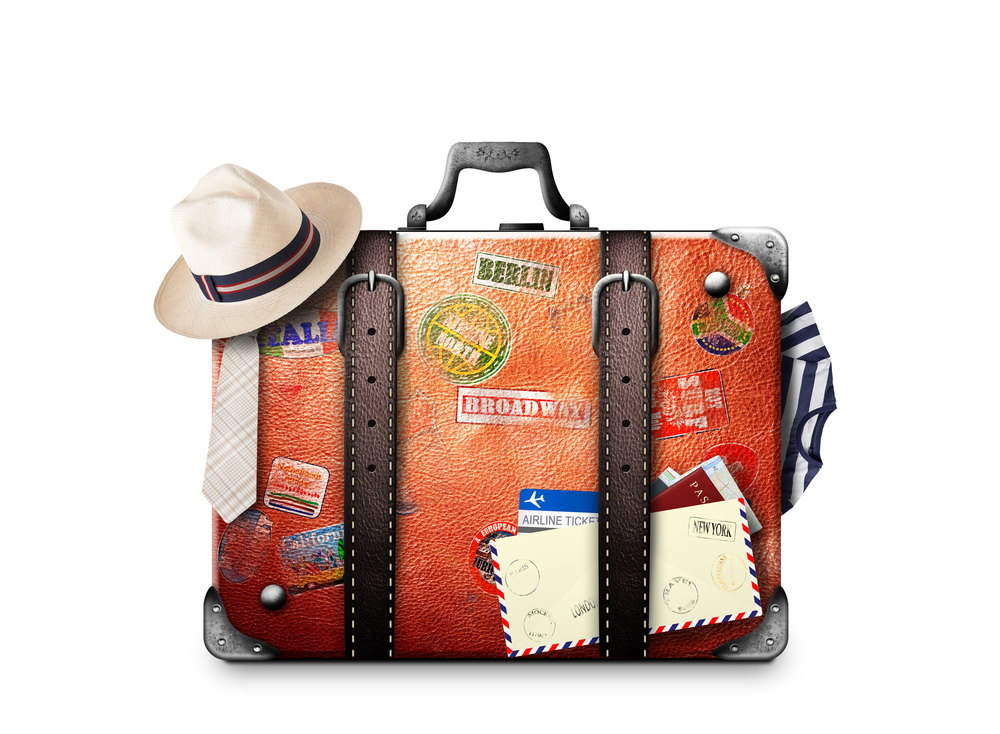 Traveling with a suitcase is more convenient since you don't need to carry the weight of your things all throughout your trip. With its wheels and handle, it'll be more comfortable as you only need to pull or push it.
Especially when you have health issues, carrying backpacks may be detrimental. But, before buying a suitcase to keep you company when traveling, consider these tips:
1. Choose Lightweight Suitcases
When traveling by plane, airline companies have their restrictions as to the maximum weight of your luggage. Some even have their luggage size restrictions. That's why you need to check on the airlines you've booked to know if your luggage has reached its limits — carrying more than the required weight means paying high fees.
So, when buying a suitcase, a lightweight one should be the right choice. Because traveling with a suitcase made from heavy materials can limit the things you want to bring.
Usually, when empty, lightweight suitcases weigh the following:
Large Checked Suitcase - you can choose from 5 to 10 lbs with dimensions of 28-29 inches.
Medium Checked Suitcase - weighs about 5 to 8 lbs for sizes 24-25 inches.
Carry-on Suitcase - has an average weight from 4 to 7 lbs for sizes having 20-21 inches.
2. Consider Durability
Since your suitcase has all your stuff from clothing to gadgets, you may want to buy a durable one. Imagine what would happen when the fabric of your suitcase tears, the zipper gets stuck, or the wheels break.
So, would you choose a cheap suitcase and expect the worst or be comfy traveling with your durable bag? Well, the choice is yours.
If you've decided to go for a high-quality suitcase, here are its features that'll help you buy one:
Zipper - Metal chain zippers are considered the most durable zipper. They don't break easily while having sets of interlocking teeth.
Wheels - a two-wheeled suitcase is stronger and not prone to damage. It's because it rolls in two directions only. However, they must be screwed instead of rivets. To check if they're adequately attached, jiggle them gently.
Handles - choose handles that you can smoothly push and pull. Also, the handle should not wiggle when you're moving the suitcase.
Material - suitcases can be made out of soft and hard-side. Hard shell suitcases don't rip off easily. As for the soft-sided bags, it's durable if it has a high denier count.
3. Have Compartments
When you love to travel but have no heart in organizing, sometimes you end up wasting space in your suitcase. What's worse is not able to pack all the items you need on your trip.
Compartments in suitcases are now available to make your life less complicated. Instead of letting all your things mixed up in your briefcase or using a lot of pouches that add in weight, buy a bag with compartments.
To avoid buying an unendurable suitcase with compartments, choose the ones with these features when traveling:
Labels - compartments with labeled spaces for your stuff. This feature makes your life easier, so you won't have to bring out all the items to find what you're looking for.
Expandable Zipper - if it expands to make more space, then the better. Some suitcase has an accordion-like zipper so you can add in additional bag or jacket.
Different Sizes - since you're more likely to bring in things aside from clothes, the compartments must have various sizes. For instance, the space where you put your umbrellas or water bottles should have bigger space than the space for your accessories.
4. Why Travel
Considering the features of a suitcase, it's now time to focus on the purpose of your suitcase. You may buy the best suitcase, but it may not be right for your travel needs.
That's why you have to check out these types of suitcases to determine the perfect partner for every kind of travel:
Larger Checked Suitcases - if you're away for a business trip that requires you to wear a wrinkle-free suit, a large wheeled spinner may be better. It's because you only have to fold your suit once when packing it in your suitcase.
Carry-on Spinner - when you've got no patience to wait for your luggage after alighting from the plane, then a carry-on is the answer. Moreover, it's also wise to use a carry-on if you'll travel for more than three days.
Handbag - when you're traveling to a place where you already have necessities ready, a handbag is enough. For instance, if you regularly visit your vacation house from another state, you might not need big bags as you only need to carry your wallet and gadgets.
Conclusion:
Now that you know what suitcase to buy when traveling, you'll have more fun and comfort than having to carry a wrong bag. Remember that you might need one or two of these types of suitcases as they have specific uses.
So, it's not wrong to buy more than one suitcase when you have to travel regularly but for different purposes.