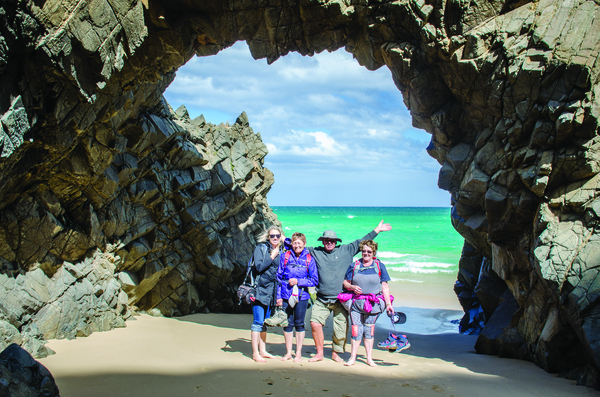 Life's An Adventure have just released their Super Earlybird Deals for next season. Save up to $250 per person (or $300 per person for groups of 8 or more*) on all departures from September 2016 to April 2017.
Choose from 3 day walks of the Bay of Fires, Bruny Island, Three Capes Escape, Flinders Island, Freycinet and Maria Island.  All walks are guided and fully supported with overnight bags transported, eco-accommodation* and all meals including local Tasmanian produce and wine.

Savings apply for those that book and pay in full by 30 April 2016. Prices start from $999 per person for an all-inclusive 3 day walk of the Bay of Fires.
For enquiries or bookings call (02) 9975 4553. Email: info@lifesanadventure.com.au or visit their website at: http://www.lifesanadventure.com.au/tasmanian-walking-holidays/

*Conditions apply. Book and pay in full by 30 April. All tours are fully accommodation in eco accommodation except for Maria Island which includes one night in the Penitentiary and one night camping. Groups savings apply to: groups of 8 or more on Bruny, Three Capes, Flinders and Freycinet walks. Group of 10 for Bay of Fires and Maria Island walks.