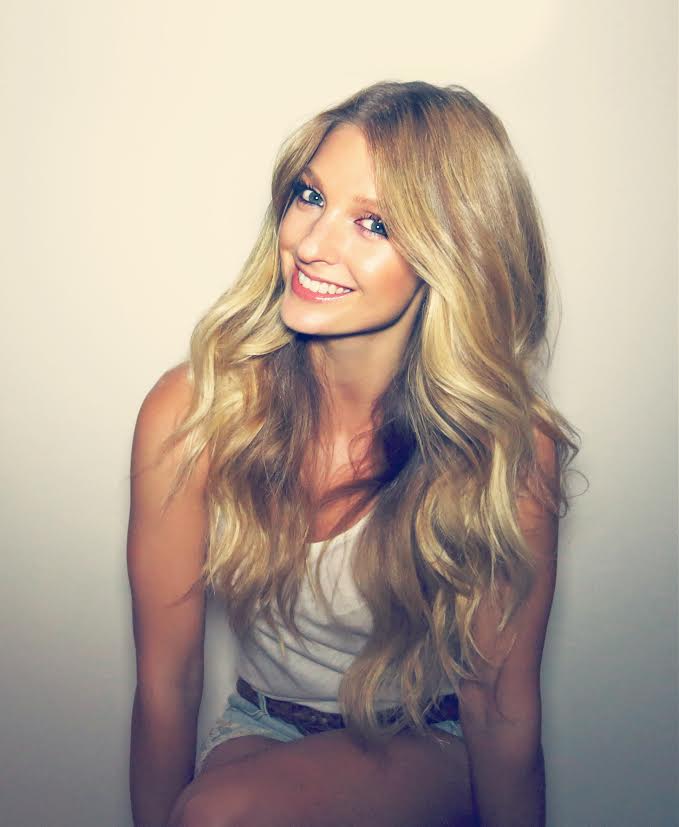 Are you struggling to keep weight off? Or is it accumulating in areas you've never had a problem with before?
Do you often feel tired, bloated sad or sluggish?
You may have a hormone imbalance which can lead to or be caused by a number of health concerns, including Adrenal Fatigue, Polycystic Ovaries (PCOS), Endometriosis, Fibroids, PMS, Thyroid issues, Insulin Resistance, stress, weight gain or stagnant weight loss, to name a few.
All of these issues may drastically affect your productivity, not to mention the quality of your workouts as you deal with their symptoms which may include a lack of energy, poor and interrupted sleep, anxiety, stress, digestive issues, moodiness, irritability, cravings, weight gain or PMS. These are just some of the symptoms I see regularly associated with hormonal imbalances.
So what is it that is causing these imbalances?
TOXINS
We live in a world where much of our food is processed with artificial ingredients, hormones and pesticides - in fact we are exposed to more toxins in 30 days than our grandmothers were in their entire lives. There are some we can't control, such as the air we breathe when we walk outside. But there are some things that you can change to help reduce the amount that you are consuming.
Avoid all canned food: Cans are lined with BPA, a persistent Organic Pollutant which can linger in the human body for up to 100 years. It can cause the production of free radicals which in turn can deplete the antioxidant reserves in the body
Also avoid plastic water bottles, including those which are BPA free. The chemicals BPA have been replaced with are still largely untested, with rumours they are 200 times worse for us than BPA was. Stick with glass water bottles to be safe.
Read the ingredients on your makeup and cosmetics. Many products contain phthalates and Triclosan, which are endocrine disruptions and hormone mimickers. The general rule of thumb is if you can't eat it, don't let it on your skin.
Use natural house cleaners. Synthetic cleaning chemicals are bad for both the endocrine and immune systems, as well as the environment. Swap to natural brands or oils such as clove, eucalyptus and tea tree. This includes clothes washing powders and toothpastes.
AVOID 'TOXIC' PESTICIDE LADEN, PROCESSED FOODS
This includes pretty much anything that comes in a packet, unless it is a raw ingredient such as nuts or seeds.
Look at the ingredients list and only buy products that have a minimal number listed in them (less than 6) as they are more likely to be as close to natural as possible. Also if you have never heard of, or can't pronounce the ingredients, don't buy it!
ONLY CONSUME ORGANIC GRASS FED MEAT AND DAIRY
Non-organic meat and dairy is often pumped full of hormones to help the animal grow faster, get bigger, and produce more. Consuming artificial hormones will in turn, affect your own delicate hormone balance.
ONLY CONSUME ORGANIC FRUIT AND VEGETABLES
Pesticide residue from fruit and vegetables is a huge contributor to hormone imbalances. If you do buy ingredients that are non organic, make sure that you always wash them in apple cider vinegar or a veggie wash like EcoClean before eating them.
Eating a diet high in fibre, antioxidants and Essential Fatty Acids from Omega 3s is recommended to decrease inflammation, remove toxins from the body and counteract the effects stress has on the body. Foods to include are oily fish, cruciferous vegetables such as broccoli, cabbage and cauliflower, flaxseed, psyllium, turmeric.
TAKE HIGH QUALITY PRACTITIONER PRESCRIBED SUPPLEMENTS
If you are suffering from a hormone imbalance, there are many amazing and effective supplements that can help your body eliminate the excess hormones, decrease inflammation and therefore decrease your signs and symptoms.
Chaste Berry tree is an ancient herb used to naturally boost progesterone in the body which in effect can decrease excess oestrogen; turmeric, rosemary oil, and Omega 3s will decrease inflammation, whereas St Mary's Thistle, Bentonite clay and Diatamaceous Earth can all assist with toxin removal.
Iodine, selenium and tyrosine are imperative for thyroid health, and I certainly recommend seeing a health practitioner to ensure you are on the correct supplements for your needs.
If you find that you are struggling with sluggishness, tiredness, fatigue or unexplained weight gain and stagnant weight loss,  there are really effective treatment plans to help you get back on track. Consult a trusted healthcare practitioner to tailor a program to your needs - the sooner you identify what the issue is, the sooner you will reach your goals!
ABOUT PIP REED- co founder of TheHealthClinic.com.au
Pip Reed is a qualified, certified and registered Nutritionist, Personal Trainer and Yoga-Fit instructor, with over ten years experience in the health and fitness industry. 
Pip specialises in women's health, weight loss, hormone imbalances, and healthy aging. Her fresh insights into achieving beauty both inside and out using nutrition as the basis of health and well-being are always realistic and designed to work with people's lives. Her advice is always relevant and do-able.
Pip is the Director and Co-Founder of soon to be launched online nutrition clinic, TheHealthClinic.com.au.
ABOUT TheHealthClinic.com.au
TheHealthClinic.com.au is the first online live Nutrition Clinic to be launched in Australia. All consults take place online, so you can book in a time whenever you like, wherever you like - no more sitting in traffic, struggling to find a park or waiting around in waiting rooms for your appointment.
Signing up, creating your Me+ profile, accessing 5 daily health trackers and browsing The Waiting Rooms' health articles, blogs, recipes and cooking demos is absolutely free.  
For only $60 per month you will receive a complementary initial consultation and 2 x 15 minute one-on- one online consultations per month with a health practitioner of your choice to keep you on track. You will also receive ongoing access to the entire range of the 25 daily health trackers on your Me+ Page, The Health Markets' extensive treatment plans, The Health Shop and discounts on health-related products.
Your private Me+ Page will contain
•  Your own self managed profile and daily health trackers
•  fortnightly consultations with access to your health practitioner of choice
•  diagnosis and recommendations
•  health goals and targets
•  diet, supplement and exercise plans
•  your personal data storage for test results (completely secure)
•  your own calendar to book in consultations
•  everything you need to improve and maintain your health from the convenience of your computer, smart phone or tablet
TheHealthClinic.com.au is the creation of Nutritionists Pip Reed and Robbie Clark. Both are well respected in their field and are regularly featured in the media