Written by

Hannah Statham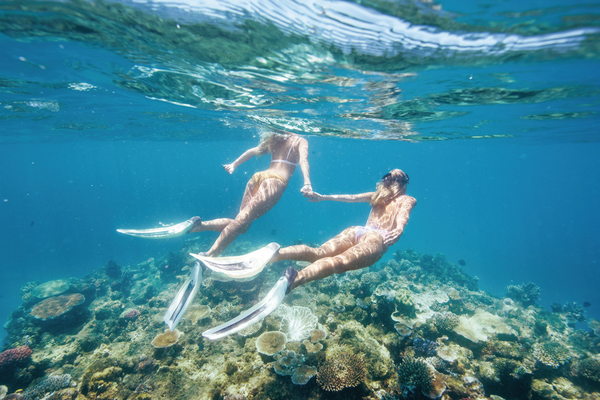 When someone says Townsville, do you think Great Barrier Reef?
No? Don't worry, you're not alone.
Townsville North Queensland has been keeping a few cards close to its chest, known only by the savvy locals who have been savouring the lack of crowds, 320 days of sunshine, and pristine conditions found in the central Great Barrier Reef.
But it's about time we let the cat out of the bag and shared it with the world.
Say hello to our FREE ebook, The secret side of the Great Barrier Reef.
Inside you'll uncover reef experiences you never knew existed. From stretch yellow Jeep tours around the only Great Barrier Reef island with its own postcode, and one of the best shipwreck dives in the world – the SS Yongala – to camping safaris on a deserted island, thrown in with scuba diving and snorkelling over remote (aka untouched!) underwater metropolises.
But epic dives and pristine snorkelling spots aside, there's no better destination to get schooled on this World Heritage-listed wonderland, still feel like an explorer while you enjoy a patch of the 2300-kilometre coral conglomerate all to yourself, and just kick back and relax on a secluded beach.
Check it out for yourself, it's packed full of brand new Great Barrier Reef story ideas: queensland.com/blog