Written by

Joanne Hennessy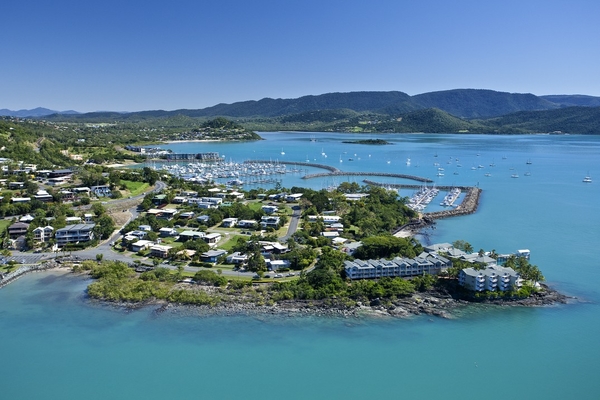 The Clipper Round the World fleet will sail into Australia's tropical Whitsunday islands next week, completing Race 6 of the Asia-Pacific Challenge leg of this world-famous sailing event.
On arrival at Abell Point Marina in the popular port town of Airlie Beach, the crews will be greeted by family, friends and fans for a few days of well-earned rest, before heading off across the Coral Sea to the next port in Vietnam.
In this spectacular region on the Queensland coast, 74 islands are nestled among the warm aqua waters and abundant marine life of the Great Barrier Reef.
A world class sailing destination, the Whitsundays offers an irresistible combination of warm climate, steady breezes, clear turquoise waters, fringing reefs and secluded coves to explore.
A series of free events will be taking place in Airlie Beach between Friday 15 and Monday 18 January 2016 to celebrate the crews' arrival and welcome them to the Whitsundays.
Climb on board the Clipper Race yachts, relax at one of the many lively restaurants and bars in Airlie Beach, join in the 5km Park Run or Outrigger Paddle Challenge, and listen to live music while watching the sky light up with fireworks.
Whitsundays Marketing and Development's General Manager of Tourism, Rebecca Nicol, is thrilled to welcome the Clipper Race fleet to the region. 
"This is a fantastic event with a long and prestigious history, and such a huge following across the world," she said.
"The Whitsundays region is the perfect spot for a sailing stopover or a cruising holiday, and the arrival of the Clipper Race will showcase our excellent facilities and breathtaking scenery."
Departing from Hobart in Tasmania on 2 January 2016, the 'Henri Lloyd Hobart to Whitsundays Race' is well underway, with the fleet currently passing Newcastle on Australia's eastern coast.
Currently in the lead is Da Nang Viet Nam, skippered by Wendy Tuck, a fifty-year old from Sydney who has been granted the distinction of being the first Australian female Clipper Race winner after her success in the fourth leg. 
An accomplished sailor, having completed eight Rolex Sydney Hobart Yacht Races, Ms Tuck's crew is a favourite to win and all eyes will be on the Da Nang Viet Nam when it enters port in the Whitsundays mid next week. 
To find out more about the Clipper Round the World Race and the free events on offer in the Whitsundays, visit http://abellpointmarina.com.au/clipper-race/ or book your stay here http://www.tourismwhitsundays.com.au/clipperrace