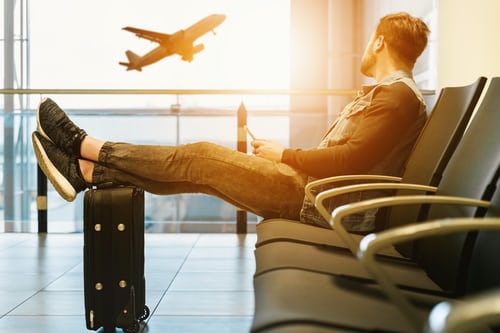 There are many reasons why people travel alone. They might not have that special someone who shares the passion for travelling, they might need to travel away on business or they simply need some "alone time". Whatever the reason, the idea is to make the most of your travel, regardless of the circumstances. So, what is it that you should do next time you leave the comfort of your home for a few days or weeks?
Think carefully about a single supplement
Some hotels and cruise lines require two people to share the property and ask those to wish to lodge alone to pay a single supplement. Such fees can be quite high and well above your budget. That's why you should ask about whether such additional charges apply at the establishment you're interested in.

Put safety first during road trips

Going on a road trip is an enjoyable way to experience breathtaking travel destinations. However, regardless of whether you're traveling in a luxurious Lexus IS or a 4x4 off-road vehicle, you should think of safety first. You don't have to be a master mechanic but, before going on a road trip alone, it's helpful to learn about basic automotive works such as checking fluids and changing a tire. Before setting off on your adventure, ensure that your spare tire isn't flat and you have a set of jumper cables in case of an emergency. You can also research on available roadside repair services in case something unexpected happens. Lastly, always take the car's manual wherever you go. 

Review your travel insurance coverage

Avoid traveling without insurance because accidents can happen any time. Travel insurance coverage can vary depending on what you buy but there are options for medication cost, medical examination, or professional fees coverage. Some travel insurance may also cover hotel accommodation during medical emergencies.

If you're taking a rental car, you may want to also have rental care insurance in place. You can first check with your insurance company the kind of coverage you have. If your coverage isn't enough, then you might want to know from the rental agency some addition information, including the following:

* Amount of coverage

* Collision coverage offered and its inclusions

* Things or events that could make the rental insurance coverage void

* Steps you can do in case of an accident

* Deductibles from the coverage, if any

* If roadside assistance is part of the coverage
Trust the ratings
If you're going to a place you've never visited, it's vital you find the right accommodation that will be not only clean and safe, but also close to all the venues you need or plan to visit during your stay. Luckily, you can find reviews of almost any place you're interested in, be it a hotel or an Airbnb property. Your task is to find an affordable one with multiple positive reviews, which will give you a good idea of what to expect from the host and neighbourhood.
Be ready to meet fellow-travellers
Those of you who wish to break up the monotony of solo travel should be ready to meet other travellers. You can do that by turning to Couchsurfing, which allows you to stay with local homeowners, or by using Meetup to find local events and activities happening in town. Also, local festivals and similar events are great for meeting both locals and tourists, so make sure you check out if there is something interesting happening during your stay.
Get the right gear
Many solo travellers like to go hiking and camping and reconnect with nature. This is a wonderful way to do that, but it requires very careful planning and you have to take all the things you need once you find yourself away from the amenities of urban life. For example, it's always a sound idea to take a reliable automatic knife, like one of many found in the Tekto gear range. You can use it to cut and prepare food, but also make shelter from branches in case of rain.
Plan your days well
Depending on the type of trip you're on, you'll have a lot or a little time to do what you want. That's why it's vital you plan each day carefully. Consider how much time you need to get to the places of interest and how long you want to stay there. That should give you a clear picture regarding the number of hours you need to spend. It's likely that you'll have to start your days early in order to make the most of them. So, make sure you get enough sleep.
Take a lot of pictures
Even if you don't have a great camera, chances are your smartphone is capable of producing some great photos. Also, the fact that you have wife hotspots almost everywhere can help your family and friends know you're safe and enjoying your time. The pics you take will help you remember all those amazing things you saw or experienced on your trip, even after many years.
Let people know where you are
If the purpose of your trip is to disconnect from most of the things that you're exposed to back home, you should definitely avoid staying in touch with everyone at all times. However, you still need your friends and/or family to know where you are, in case there is an emergency. So, send them a copy of your itinerary, including your flight times, hotel reservations and possibly your sightseeing schedule.
Emergency contact information
This tip is truly universal for every traveller, but solo travellers simply have to follow it. Make a list of your emergency contact information, including your own personal information, the name of anemergency contact back home and any other pertinent phone numbers you might need. Along with taking travel insurance, this is the safest thing you can do to protect yourself while away from home, especially if you're going abroad.
There is no reason why should dread travelling alone. On the contrary, it can easily turn out to be one of the most enjoyable experiences you've had, but only if you plan the trip carefully and take all the necessary precautions. Some of the memories you create are likely to last forever, provided you have a positive attitude. Luckily, modern technology has made it much easier for solo travellers to make the most of their journeys and you should rely on it to help you whenever possible.