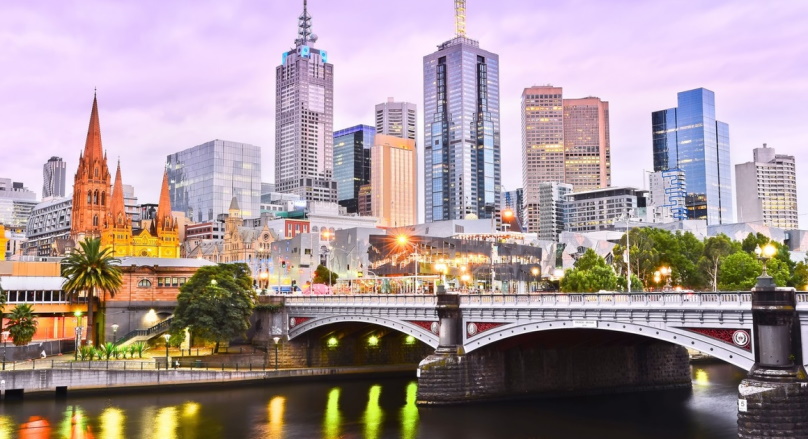 It is impossible to get bored in Melbourne. This is because there is so much to see and do! Melbourne is regarded as the cultural capital of Australia, visitors from all over the world flock here, which is a vital sign of the city's allure.
Patriotic Melburnians are as excited about their town as anybody else. They will always be the first to tell you how wonderful it is and share the locations of their personal favorites with you.
A budget-busting trip to this pricey metropolis is unnecessary as you'll never run out of free things to do in Melbourne. Also, it is possible to enjoy a lovely day in Melbourne without ever having to touch your wallet. Here is a list of free things you can see and do on your trip to Melbourne.


Take a City Circular Tram or Shuttle Bus
Melbourne's most popular tourist attractions may be reached through the city circle tram, which provides complimentary transportation. The educated commentary is provided as you pass and stop at notable landmarks, including the Federation Square, Parliament House, and the Princess Theatre through the hop-on, hop-off service. You may jump off and on the Melbourne city tourist shuttle, a free shuttle service that runs around the city of Melbourne.
Take a breather in the natural beauty of the parks and gardens
Some of the best gardens and parks are found in Melbourne. Take a break from the everyday hustle and bustle of the city and head to one of Melbourne's many beautiful parks! Botanic gardens near the CBD and the Yarra River are a must-see. You'll be encircled by a variety of trees, plants, and flowers as you relax here. It's possible to spend a whole day here, as there are 38 acres to explore.
Make the most of the St Kilda Foreshore
St Kilda beach is another popular tourist destination in Melbourne. People-watching opportunities abound, notably on Acland street, a popular place for people-watching, pavement café lounging, window browsing, and cake consumption. Everyone from fishers to kite surfers flocks to the beach, and the promenade and pier offers stunning vistas and a pleasant stroll.
The Museum of Victoria
The national gallery of Victoria is situated on St Kilda Road. It is home to Victoria's extensive international collection, including work by some of the world's most renowned artists. The Ian Potter Centre houses the Australian group in the federation square. Admission to the museum is free in general. However, a special exhibition may charge a fee.
Film and television archive of Australia
Australia's film and television archives are located in Federation Square, the Australian center for the moving image (ACMI), which houses many exhibits relating to Australian screen-based art. These exhibits include film and video, television, interactive installation, computer animation, and more.
Visit the spectacular churches of Melbourne
For architecture buffs, there are several gorgeous cathedrals in Melbourne that may transport you from the bustling metropolis to an altogether different sphere of existence. In the heart of Melbourne's financial sector, you'll discover a magnificent neo-Gothic cathedral.
Victoria's secret shop
Open-air market in the southern hemisphere is the queen Victoria market with over 2,000 vendors. One of the largest with more than 2,000 vendors. It is a modern Arabian Night bazaar and a 120-years-old Melbourne landmark.
The crown casino complex
The crown casino complex has much more to offer than just gambling tables, in Melbourne there's also the presence of an online casino Australia. The stores, galleries, restaurants, and cafes in this area are great for people-watching. Southbank promenade's riverfront walkway is a great place to take in the views of the Yarra River and the eateries on the other side.
Conclusion
Melbourne has excellent lanes and alleys, a veritable treasure trove of sights and sounds, so plan accordingly. If you make use of these tips, you'll be able to make the most of your trip without breaking the bank.