Written by

NewsServices.com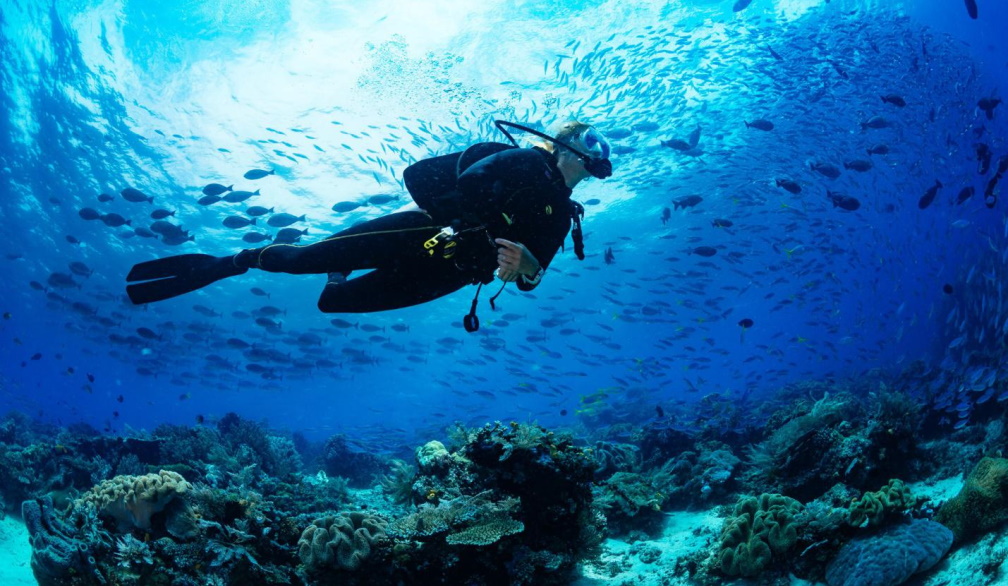 The HMAS Brisbane is one of the most breathtaking shipwrecks in Australia to dive. Teeming with organisms of all shapes and sizes, the hulking 437ft behemoth sits just below the surface off the eastern coast of Australia.
After being removed from duty following the Vietnam War, the Brisbane was deliberately sunk about 3 nautical miles offshore from the Sunshine Coast, Queensland in 2005.
The former naval ship is now a playground for those who enjoy scuba diving in Australia, as well as serving the purpose of habitat for native marine animals.
Unique dive services are available to those who would like to experience the best diving in Australia at the Ex-HMAS Brisbane. Read on for an idea of what you can plan on experiencing.
Shipwrecks in Australia
There are several shipwrecks within a few hours' drive (and boat trip) from eastern Queensland. However, The Ex-HMAS Brisbane is the only one with a dive service that offers refreshments and a one-hour period that helps divers prevent seasickness. You can also rest assured that they've got you covered when it comes to rental gear.
Affordable and Dependable
The folks at The Ex-HMAS Brisbane Conservation Park have over 40 years of combined experience and over 3,000 dives.
They are proud to protect the area's natural resources while also offering divers a chance to check out Australia's premiere artificial shipwreck.
In addition to their experience and commitment to safety, the diving service offers their assistance for a very reasonable price - the details can be found here: https://scubaworld.com.au/dive-sites/hmas-brisbane-dive
What Can I Plan On Seeing Down There?
Divers will have an opportunity to see a huge artificial reef system with coral at every turn. Clownfish, scorpionfish, and lionfish are abundant around the outside of the wreck.
Inside, you may be able to catch a glimpse of several octopi and pufferfish sneaking gracefully about if you watch closely.
You can also plan on seeing an excellent example of an artificial reef with coral of all shapes, colors, and sizes.
Dive Trips for All Needs and Sizes
There are trips for all guests to choose from - whether you're interested in a half-day trip or if you'd like to experience the dive multiple times in a day. The diving service at the HMAS Brisbane can cater to the needs of all visitors.
Even the most impatient of divers can appreciate the short boat ride to the wreck - right around a 20-minute trip!
Book Your Trip to Dive the Brisbane
If you're considering a vacation and scuba diving is on your bucket list, shipwrecks in Australia should be at the top of it. Make sure that you give a dive service like Scuba World a call.
You'll be able to enjoy a safe, and informative dive in an area recognized as the best diving in Australia. If you enjoyed this article, take a look at our other travel articles. You may find something else to add to the bucket list!