Written by

News Feature Team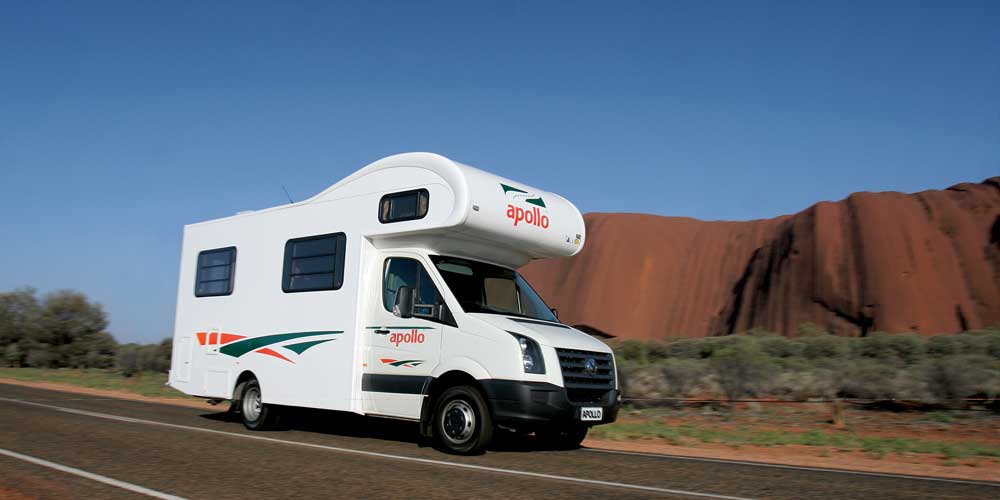 Road tripping through Australia offers plenty of possible routes. You can ride along the coastline or navigate through the seemingly infinite desert. No matter your preference, your journey will be more enjoyable with a campervan hire. So, find the right campervan for your needs, and choose one of the following road trips for a vacation of a lifetime.
1. Sydney to Melbourne
Drive from one of Australia's most well-known cities to another as you travel from Sydney to Melbourne. This journey, which takes about 8 days with plenty of pit stops, takes you along the Australian coast. You'll drive through relaxed coastal communities where you can unwind and dine overlooking the ocean. Explore the area's natural beauty by stopping at Royal National Park and checking out the nearby cliff tops at Stanwell Tops. Search for Australian wildlife, including koalas, in their natural habitat at the conservation centre at Cowes. When you reach Melbourne, you'll return to big-city living, where you can enjoy fine dining, nightlife, and shopping.
2. South Australian Loop
Travel from Adelaide to Kangaroo Island on the South Australian Loop, and treat yourself to plenty of adventure along the way. This trek will take you throughout Sevenhill, where you can sample locally made wine, and then onto the Fleurieu Peninsula, where you can swim, surf, or snorkel. When you reach Kangaroo Island, go exploring for wildlife. Watch penguins waddle across the shore and pink pelicans soar above you.
3. Indian Ocean Drive
Beach lovers can't miss a road trip along Indian Ocean Drive. Explore Western Australia, with Perth serving as your starting and ending point. As you drive through the Coral Coast, you can stop to stroll on white beaches and get up close to coral reefs. In Monkey Mia, see wildlife, including dolphins, whales, turtles, and sharks, in their natural habitat. Take some time to hike and explore the cliffs and gorges in Kalbarri National Park.
4. Great Alpine Road
Take in some spectacular views as you travel along Great Alpine Road. Begin your getaway in Wangaratta, where you'll weave through a valley dotted with wineries worthy of a pit stop. Check out the waterfalls and rock formations in Mount Buffalo National Park. Continue to Metung, where you can see the stunning Gippsland Lakes. These waterways are the biggest expanse of inland waterway in the Southern hemisphere, making them a must see.
5. Great Barrier Reef
When you're visiting Australia, a visit to the Great Barrier Reef is a must, so make a road trip out of it. Begin your journey in Cairns and travel to Cape Tribulation. This road trip will take you about a week to complete, and along the way, you'll see many unforgettable spots. In Cairns, go snorkeling or scuba diving in the Great Barrier Reef or take in the area's botanical gardens, restaurants, and nightlife. Once you reach Cape Tribulation, enjoy the natural beauty of this rainforest.
6. Great Eastern Drive
Take a coastal drive along Australia's eastern coast. Let the Great Eastern Drive guide you as you depart in Hobart and drive to the Bay of Fires. Stop in Maria Island National Park, where you can bushwalk, spot wildlife, and climb the cliffs. As you drive from Orford to Swansea, stop and visit Three Thumbs Reserve or peek out your window to see the white beaches that run alongside the Freycinet Peninsula. Water sports lovers will find plenty to do in Wineglass Bay, where you can boat, fish, or snorkel. Enjoy the stunning landscape of the Bay of Fires, where you can take in desolate beaches, boulders, and sand dunes.
7. The Savannah Way
The Savannah Way connects Cairns in North Queensland to Broome in western Australia's Kimberley region. In total, this route spans 3,700-kilometres and takes you through 15 national parks and five World Heritage areas. While you might not be up for that long journey, you can find shorter routes on The Savannah Way that allow you to take in Australia's natural beauty. For example, travel from Katherine to Normanton and visit Nitmiluk National Park, which is home to 13 gorges. Take a dip in the Mataranka Thermal Pools or Bitter Springs Thermal Pools for some serious relaxation.
8. The Stuart Highway
The Stuart Highway connects Adelaide to Darwin. This 300-kilometre road gives you upfront access to the Australian outback. Weave through Flinders Ranges, the largest mountain range in southern Australia. Take a detour through national parks, where you can spot wildlife and birds in the wild. When you're in the outback, try some native food, such as an emu egg omelet. You can also find award-winning wineries on your journey through the Australian outback.
9. Nature's Way
Explore some of Australia's most stunning national parks by travelling along Nature's Way, which you can hop on in Darwin. You'll pass through the Adelaide and Mary River wetlands and then onto Kakadu National Park, a World Heritage site. Continue on to Litchfield National Park, which offers plenty of sparkling waterholes perfect for swimming. This road trip lets you experience the natural beauty of the country.
10. Red Centre Way
Navigate through Australia's ancient centre by travelling on Red Centre Way. Start in the West MacDonnell Range National Park, where you can view steep rock formations and hike among them. For a taste of history, stop by Tnorala, or Gosse Bluff, where you can see the 20-kilometre wide comet crater, which dates back 140 years. Take in the beauty of the salt lakes at the Mount Connor lookout.
Conclusion
Australia boasts a variety of landscapes, from towering cliffs and boulders to expansive deserts and white sandy beaches. Decide what part of Australia you want to explore, and find the right road trip for your adventure.