Written by

Katherine Stevenson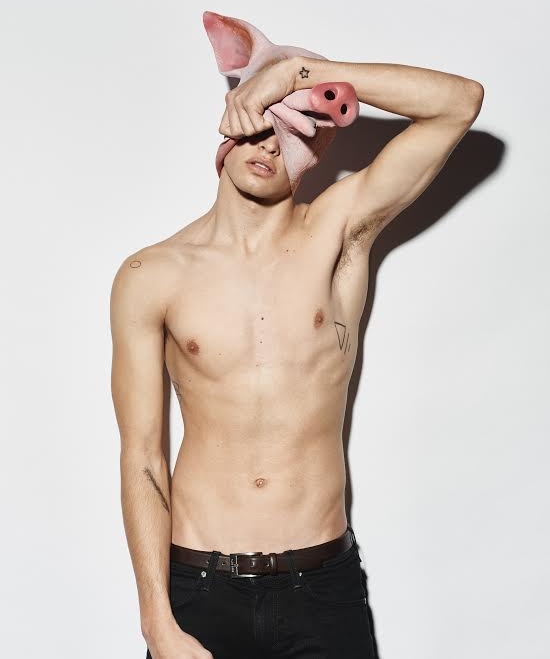 12 September to 22 October 2016. Opening Night: 16 September 2016 at 8.00pm. Drama Theatre, Sydney Opera House.
Following his revelatory productions of Macbeth and Romeo and Juliet, STC Resident Director Kip Williams continues his exploration of Shakespeare with a bold new staging of A Midsummer Night's Dream, bringing particular emphasis to the exhilaration, terror and danger associated with sexual awakening. Performances are at Sydney Opera House from 12 September to 22 October 2016 (opening Friday 16 September 2016), with set design by Robert Cousins, costumes by Alice Babidge and lighting by Damien Cooper.
In STC's Dream, Williams tracks the explosion of yearning and desire that is unleashed as four young people defy parental expectations and go running into the darkness to pursue a different kind of future for themselves. The sense of magic and enchantment is as heightened as ever but this is no fairy tale. The forest-realm is a place of liberation and exploration, of both dream and nightmare, of transgression, and ultimately transformation, for the quarrelsome quartet of lovers.
Rob Collins, currently starring in ABC TV's acclaimed Cleverman series plays Lysander. Honey Debelle, last seen in STC's Arcadia and known for ABC's Anzac Girls is Helena. Brandon McClelland plays Demetrius, before stepping onto the Broadway stage alongside Susan Prior (Quince) in STC's The Present. Rose Riley, following excellent reviews in Belvoir's The Glass Menagerie, is Hermia. Paula Arundell, nominated for a Helpmann Award for Best Actress for Griffin's The Bleeding Tree plays Titania opposite STC favourites Robert Menzies as Oberon and Josh McConville as Bottom.                                                                                                    
This year Kip Williams has already directed two acclaimed productions at STC: Arthur Miller's All My Sons and Louis Nowra's The Golden Age.
Having won last year's Helpmann Award for Suddenly Last Summer by Tennessee Willams, he is nominated again for his production of Love and Information by Caryl Churchill. 
Cast: Paula Arundell, Matthew Backer, Rob Collins, Honey Debelle, Emma Harvie, Jay James-Moody, Brandon McClelland, Josh McConville, Robert Menzies, Susan Prior, Rose Riley, Rahel Romahn, Bruce Spence.
Director: Kip Williams. Set Designer: Robert Cousins. Costume Designer: Alice Babidge. Lighting Designer: Damien Cooper
Box Office: 02 9250 1777.
www.sydneytheatre.com.au
.
Single Ticket prices: Saturday eve A Reserve $104. Saturday even B Reserve $94
Adult A Reserve $98. Adult B Reserve $88. Concession $78. Seniors cardholder $89. Previews $76
Under 30 $78
Transaction fees may apply
Suncorp Twenties (tickets for just $20 for every performance by STC) become available for A Midsummer Night's Dream from Tuesday 6 September. Suncorp Twenties are released for sale every Thursday 8 September for the following week's performances (Monday to Saturday).