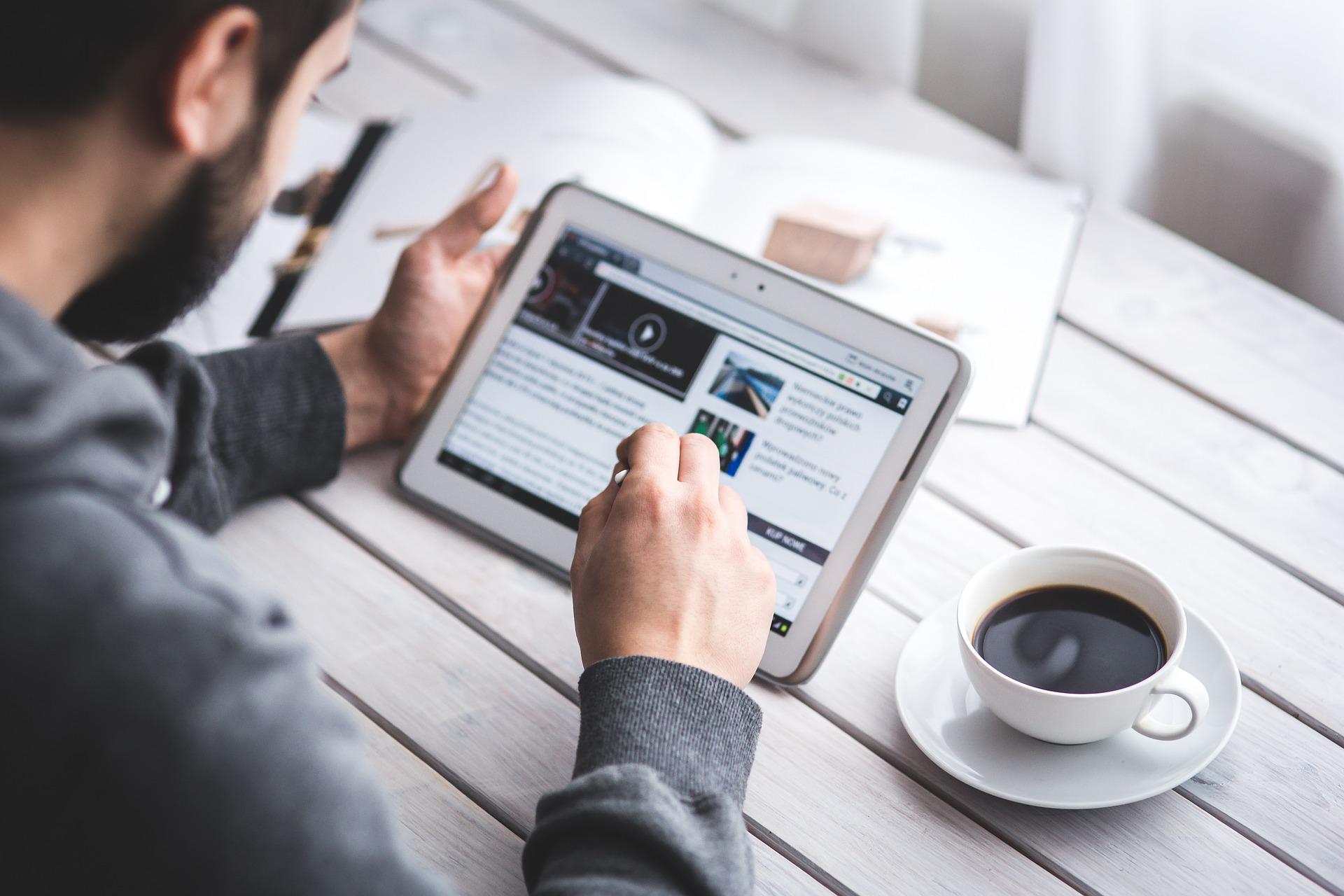 Australians are said to spend more time in front of a screen than they do sleeping, with some spending up to nine hours a day in front of a computer or television. We seem to worry more about our kids' screen time than our own, but should adults have screen time limits, too?
Many of us use devices for work, so putting a time limit on using them can be challenging. But if you're like many Australians, there's plenty of room to cut back. With evidence mounting that excessive screen time is negatively affecting our health, here's the benefits you'll see by reducing the amount of time you spend glued to technology.
Reduced eye strain
Looking at a tablet screen or other devices for long periods of time can cause computer vision syndrome (CVS). CVS occurs when eyes are focused on a screen for long, uninterrupted periods of time and eye muscles are unable to recover from the strain. Overexposure to the blue light emitted from digital devices also results in dry itchy eyes, blurred vision and headaches.
Decreased risk of migraines
Research suggests that too much screen time can increase the risk of headaches and migraines in young adults. For those who already suffer from frequent migraines, studies have shown that too much computer screen time may worsen migraine or headache-related symptoms in one-third of patients.
Improved sleep
Studies have linked too much screen time with an increase in sleeping issues. Replying to messages or scrolling through a news feed stimulates brain activity and prevents it from settling into a restful state. The blue light that digital devices emit suppresses the hormone melatonin, which prevents you from having a restful night's sleep. It's best to avoid screens an hour before bed to encourage your brain to relax.
Increased focus
Excessive use of technology causes our attention to shift from one stimulus to another in a short period of time. So, it's not surprising that reducing our amount of screen time will increase our attention span. Studies have also found that spending too much screen time can lead to us processing information less efficiently and even damaging the brain. When you're not at work, be mindful of how much time you're spending on your phone or other screens and you'll be able to think more clearly and creatively.
Improved fitness
Too much screen time often means too little exercise. All that time spent scrolling through your phone, staring at your computer or sitting in front of the television takes away time you can spend exercising. As a result of a more sedentary lifestyle, fitness levels decline and there's an increased risk of obesity, diabetes, and heart disease in adults. Out of 1,505 Australians surveyed by Medibank, one in five said they'd would be involved in physical activity like walking or riding a bike if they weren't in front of a screen.
Increased mental wellbeing
A study by UK-based Leeds University Studies showed a strong link between internet use and depression. Although this is dependent on the way people spend their time online and whether they're replacing an offline social life with social interaction online, reducing screen time can only have a positive effect on your mental wellbeing.
https://pixabay.com/photos/man-reading-touchscreen-blog-791049/
Image by: kaboompics
Pixabay