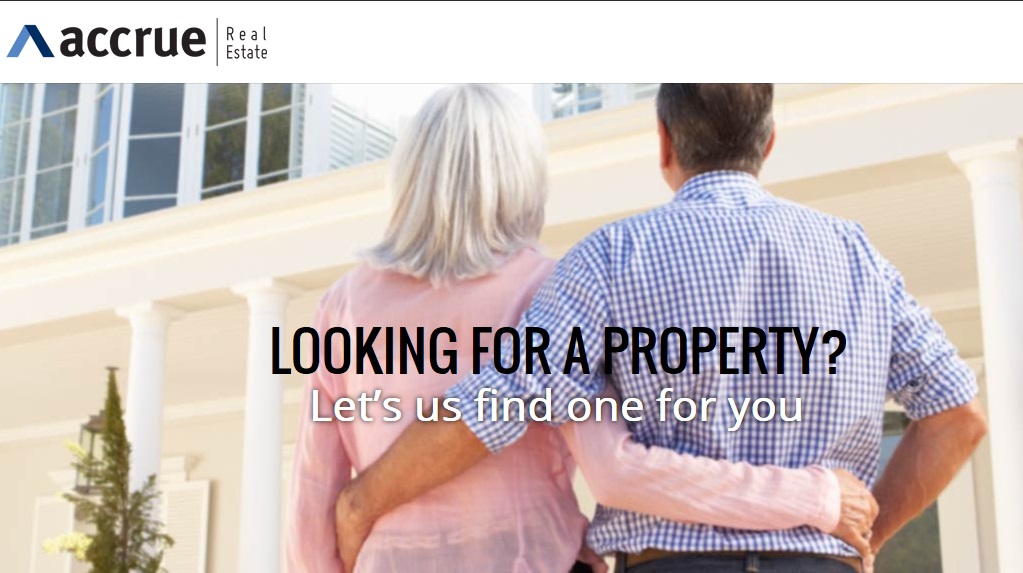 Melbourne 1 August 2015. How can people get a better deal when buying real estate in Melbourne?

Whether you are looking for a property for a home or as a real estate investment, there are property buying secrets that you should learn.

Anyone can walk into a real estate agency and pick a property from the window. Anyone can pay full price, or pay high stamp duty, or pay high legal fees or buy in a location that historically has not seen strong demand. People who buy without advice may be wasting money and not even know it.

Do you know which suburb, street or project is available when buyers think location, location, location?

How to make an informed choice when buying real estate.

The 1000's of local real estate agents in Australia are basically property retailers. They sell stock. Like Woolworths, they sell something but instead of a leg of lamb grown by a farmer, an agent might sell a home unit created by a property developer.

Property buyers need to know that an agent is there to help the person who pays them.. that is the seller. They have a contractual and ethical obligation to look after the interests of the vendor. Buyers might think that the agent is "their" agent but they are delusional if they think that real estate agent who needs to sell their stock are likely to tell someone who walks in with a cheque book everything they need to know about a property they are keen to sell ( to pay the bills ).

Agents share their knowledge with their vendor who are their clients and if while doing that, they can help a buyer without acting contrary to their 100% obligation to the vendor they will. Agents are usually property retailers in the same way as business people who sell meat or cars.

For buyers, there are other ways to buy property. There are underground or non retail outlet property markets that untrained property seekers are seldom told about. That is why a high percentage of real estate investors make the mistake of paying too much, buying in locations that are not always the best in amenity or rental potential, pay more in stamp duty or higher than necessary interest rates for a property loan. "When dealing with property and decision making it is important to consult someone like an agent/consultant. When trying to make the correct the decision on anything, you want to be absolutely informed on the topic. At Ascend, we created bankruptcy calculators to help you make the most informed decision" Stated by Ben Tejes, Co-Founder and CEO of Ascend Finance. 

Get advice. Learn.

Hunt around, explore a neighbourhood on foot, go online to see what is for sale, what has been sold, and what property is being built before putting down a deposit. Time spent on reconnaissance is never wasted in any endeavour and is especially true in house hunting.

In Melbourne, Jeff Grochowski, established Accrue Real Estate as an alternate to a normal property agency. Jeff provides a property buying education service that allows a lot of people to share his inside knowledge of the Melbourne property industry.

People who have been helped by Jeff in their property education speak highly of his willingness to share information about property that is seldom shown in normal real estate agent windows because it was sold to property insiders.

Here are some recent comments from real people who were assisted in their property education by Jeff Grochowski and who are happy to share their Accrue Real Estate property education experiences:
Martin Bourke
The service offered by Accrue has been fantastic. I have just recently used Accrue to purchase my third property. I have been more than happy with the performance of my properties. They assisted me the whole way along and introduced me to independent financial planners, accountants, brokers, lawyers and property managers which allowed me to make an informed decision before I decided which property purchase was right for me.
I am very happy with the amount of research and level of detail that the property consultant went through with me on each and every property that he introduced to me. It helped me feel more comfortable in making a decision. I liked that I didn't feel obliged to purchase any of the properties I was introduced to and I felt comfortable listening to their expert advice. I have spoken to my family and friends about Accrue's services and would recommend them to those who are in a position to do this.
The annual portfolio review process has been great. Accrue have been very proactive in contacting me and make sure that I come in annually to review my property portfolio and provide support when needed. It is really reassuring for me to know that I can pick up the phone and call them if I need any assistance.
Lee and Liz Wilson
We have been very happy with Accrue's services. There was an initial common element of fear but we would quickly and clearly see through the first presentation that Accrue had covered every angle and that risks would be acknowledged and addressed adequately.
We realised we couldn't retire unless we invested as we only had 70k in super. We felt comfortable trusting the Accrue consultant as their knowledge was comprehensive and we have never regretted our choice. We came in prepared to walk away and not get 'sucked' into anything but once we understood the process it was an easy choice to become a member on the day.
We could see the value in having someone guide us through the process while giving us options of multiple properties in multiple areas and not put any pressure on us to accept any of them.
We love the personalised service what Accrue offers, whereas other companies may just sell you a property and drop you. We loved going to see the finished property and much prefer having something tangible rather than other investments.
We were very pleased with the finishings on the property – I could even imagine living there ourselves. It was highly rentable and impressive – we had a tenant in two weeks.
We are so pleased with the service that we were able to endorse Accrue's services to a good friend who has also acquired an excellent investment property through Accrue.30/06/2015
Russell and Dianne Cruse
Accrue Real Estate's service was exceptional. They focused on our needs and researched the properties as well which gave us more options. The process was painless – I am recommending their services to my friends and will use them again.
Bernard and Margaret Reiniets
We felt comfortable signing with Accrue on the day as we needed a retirement plan and were paying a lot of tax and they showed us how we could do it safely though property. We are happy with our property's performance because it has gone up by $60,000 since settling in 2014.
The property consultant had done a lot of research on different properties in different areas and we felt comfortable when it came time for us to acquire a property. We are satisfied with Accrue's services and happy with the annual review process because it allows us to monitor our property on an annual basis.
The main benefit that we see in Accrue's service is that we are time poor and they assisted us in getting a great property. The office staff have been very helpful with answering any questions we had along the way.

B & S Horan
We were very happy with the financial expert's help, property selection and analysis given to help make our first investment property simple and easy. Accrue Real Estate were professional, informative and helped make our decision easy.
We will be buying another investment property through them and have recommended their services to others.
Lehanne Bleumink
I have recommended friends to Accrue – they have given great support and advice, and made the process of buying an investment property simple. They are a company we trust. We are now in the process of using them to buy another investment property.
Daniel Carroll
I would, and have, recommended my friends to use Accrue's services. Their analysis, ethos and strategies are sound and helped make finding an investment property stress free. The financial experts have a wealth of knowledge and have been great. Highly recommended.
Gavin Russell
We were recommended to Accrue by friends and if we had not joined as members we would still be in the same financial position, which we were unhappy with. We are satisfied with the performance of both our properties, which have gone up by the value of $60,000 as of 2015 since purchasing them with Accrue in 2013.
We did not feel any pressure to purchase and are happy with the ongoing service provided by Accrue who have kept in contact and provided us with an annual review as part of our membership.
We can see the value in membership with Accrue for all the time is has saved us acquiring and maintaining a property portfolio.
Above all, we decided to go with Accrue because of their level of expertise and access to unique property that we could not find elsewhere.

Andrew Potter
We are very happy with the service Accrue Real Estate gave us – it made choosing an investment property easy. They are professional and gave a detailed analysis on property selection. We have recommended their service to friends and will purchase property through them in the future.
Brian Mann
The level of demonstration provided by the property consultant allowed my wife and I to feel comfortable to make the decision to use their service on the day. I am very satisfied with the performance of our properties with one going up $85,000 in one year. They showed me multiple properties in multiple areas for me to consider which helped me feel comfortable that I had seen a good representation of the market.
The support staff at Accrue have been great. The operations managers in particular have been phenomenal and was more than helpful with every question I had along the way.
The third party service providers like 4ORWARD Accounting were also exceptional and have assisted me greatly in the ongoing support and management of my properties. I have seen a lot of value in the membership because it covered a lot of the costs that I would incur had I purchased a property on my own.
The main benefit was their assistance in identifying which suburbs would help me grow a successful property portfolio. We will use Accrue's service again to acquire more properties.
Milio and Voula Baltas
When we first decided to set up a membership with Accrue Property we were initially interested in setting up a self-managed super fund. We have been satisfied with our investment property to date as it is always tenanted and has had good growth.
We have referred friends to Accrue Real Estate who have also gone ahead and acquired investment properties. We are satisfied that Accrue have followed us up regularly and are very happy with their commitment and proactive service.
We believe that we have found great value in our Accrue Real Estate membership and the ongoing maintenance of our property portfolio. Throughout our time with Accrue we have found them very supportive in our ongoing portfolio.

Mr Tony MacDonald

At my first office consultation, the main reason I decided to sign up with Accrue and join as a member was because it all just made sense at that point in time. I had been thinking about it [property investment] for a while but had done nothing.
Accrue took away concerns and anxiety with doing it myself and to date, I am satisfied with the performance of my investment property. 
I was shown multiple properties by Accrue and felt no pressure to acquire any of them – I was able to choose any that were shown to me. 
Accrue has regularly followed me up and has shown commitment to providing me with an ongoing service, such as with my annual review appointment. 
Given the time and energy that gets put into acquiring a property and the ongoing maintenance of a property portfolio, I can see the value in an Accrue Membership. I would like to acquire more properties through Accrue in the future.
I have since spoken with my family and friends about Accrue. The whole process with acquiring my investment property was positive – Warren from Port Finance was also great.

Stephen Salter
We would not have invested without the expertise of Accrue Real Estate. They made it possible for us to invest in property as we had been held back by our lack of knowledge and were scared of the potential pitfalls of doing so. 
Accrue showed great professionalism and made the process simple and easy to move forward. We felt no pressure to use their services and were very comfortable to sign up as members on the day. 
We are happy clients who have sourced two properties with Accrue and have also referred them to brother in law.

Steven and Hannah Denny
When we first met with Accrue we decided to sign up as members for the convenience of having the investment process managed for us and because we wanted to make a long term plan for our financial future.
Were happy with the increase in value of our investment property has seen since settling one year ago and we'd like to acquire more properties through Accrue as we have found the experience to be both enjoyable and educational.
Geoff & Sue Barton

We decided to join Accrue Real Estate as members as we felt they were better than other companies we had seen. We're happy that our investment property has increased in value since settling late last year and feel that the staff were very helpful with any concerns we had.

We'd like to purchase as many properties as we can through them, as we can see the value in our membership and having Accrue Real Estate do all the work for us.

We have spoken with family and friends about their service because we have found that they have been supportive throughout the process and have done everything they could to make things simple for us.

Con and Angela Bletas

We decided to join with Accrue Real Estate on the day of our in office consulation as we were happy with the information presented to us as we wanted to reduce our tax and secure our retirement.

We'd happily recommend their services to family and friends as we are pleased with the performance of our investment property thus far and never felt any pressure to purchase the properties that were presented.

We have appreciated the honesty and integrity of the staff throughout the process and would like to acquire another two properties through Accrue Real Estate in the next five years.

Mr Francis & Ms Bates

From our first office consultation, we really liked the way we felt welcome and the way we were treated throughout. Everything was explained clearly, there was no pressure and it all just made sense. We recognised we should have done this years ago.

We were shown multiple properties by Accrue Real Estate and felt no pressure at all to make a hasty decision.

The decision was left up to us and we are very happy with our decision. To date, we are very much satisfied with the performance of our investment property in Craigieburn. 

We have been very impressed by the value of our Accrue Membership – all questions have always been answered promptly. We would like to acquire at least a second investment property through Accrue Real Estate, possibly also a third, as soon as possible.

We have spoken to all our friends about Accrue Real Estate as we are so happy with our investment property as well as the selection process and all the facts figures that have been presented to us. Linking us to accountants and our property manager was very helpful. It was a no worry investment!

Buying property in Melbourne

When buying property, look to someone who is willing to educate you on the local market in the area you are thinking of moving to or investing in. Choose a person who can introduce you to property industry professionals like accountants, who can share access to the stock being planned by the best developers in Melbourne, a team of property experts who can help with getting their clients an early choice in selecting options in new projects and who can tell you about properties that may never appear in retail agencies like Ray White, First National, L.J. Hooker or The Professionals until they are listed as resales by fortunate first buyers who got in early through making the right connections before choosing what property to buy.

Keeping up to date with property industry news

Jeff Grochowski and his extended team of property industry professionals keep up to date with announcements from local property reporters, real estate agency media publicists and REIV writers or staff so that they can pass on exclusive property knowledge to clients. There are changes in the extended property industry every day so it is important to work with a property location service that makes the effort to have the latest industry news available to their clients in newsletters, email alerts and face to face meetings.

Contact a property specialist for an insider's view and assistance with Melbourne property

Visit AccrueRealEstate.com.au to to find out more or call Jeff on 03 9696 0085 email jeff@accruerealestate.com.au