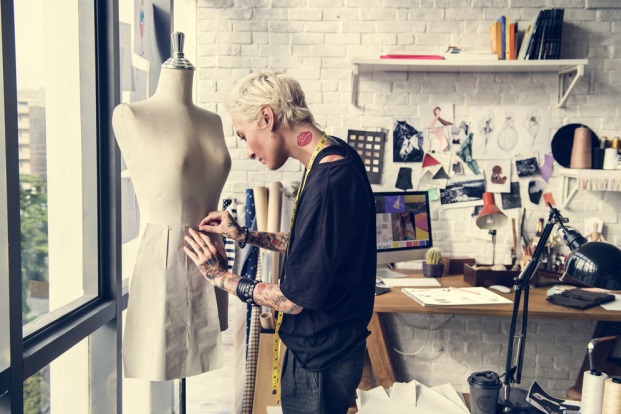 The fashion industry is one that has absolutely exploded in the last decade. Estimated to be worth 2.4 trillion dollars and growing, it is no wonder so many are looking to break into the fashion scene these days. If you are an aspiring independent fashion designer, you'll need to know exactly what you are doing to stand out of the crowd. Thankfully, in this article, we will look at how you can go about getting started as an independent fashion designer. Grab a cuppa, scroll down and keep on reading!


Find Your Niche
Like any other industry, it is advisable that one looks for a particular niche. In an industry with thousands looking to succeed, you need to find your specialty and cater to a niche market. This is a fantastic way to stand out of the crowd and own your passion.
Look at what others are doing - are certain areas of fashion entirely oversaturated with supply? Look into sectors which have less supply and offer your services towards that direction. Can you go above and beyond, and offer services such as expert laser cutting in Melbourne to your designs? Brainstorm and think of ways in which you can offer your target customer base the best experience possible, whilst at the same time maintaining your own unique style that no one else has.


    

   Do You Have Work Experience?
We highly recommend that anyone looking to get started as an independent fashion designer not just jump straight into it after school. It is always advisable to get some work experience, whether paid or not, before embarking on your own solo journey in fashion. Approach various different companies and try your best to get as much work experience under your belt as possible.
Always remember that no experience is a bad experience - every single one offers you lessons to learn, which you can use in the future as an independent fashion designer. You will also be able to observe how companies run their business, and take notes on what you can apply to your own business. Don't be disheartened if you don't get the first few jobs you apply for - internships are notoriously difficult to find in the fashion industry. Keep going and you will most definitely find something, even if it means having to send 30 applications out!


  

   Build A Fantastic Portfolio
Your portfolio is what potential clients will be looking at when deciding if they want to hire you or not, so it only makes sense to make your portfolio as impressive as possible. Stick in all those amazing things you did at fashion school, along with anything new you may have to offer to your clientele. Remember to highlight your best work, and anything else that may truly give you that wow factor when someone is looking through your portfolio. Keeping your portfolio organised and updated is also a great tip, as it will convey your professionalism and on the ball attitude to potential clients.


Once You're Ready, Launch Your Independent Business
Once you have enough experience under your belt and a portfolio that would stop even Valentino in his tracks, the time has come for you to launch your independent business. Will you be freelancing? Are you looking to actually open a store of your own? These are all things you will have to think about in the planning process. Always remember to you will have to come up with a legitimate business plan, have your finances sorted out, apply for all necessary licenses and find wholesale fashion equipment suppliers for your business. This will all take a fair bit of time, but it is best to do things slowly and carefully rather than rushing and making errors along the way!


 

   Persistence Is Key
Last but not least, let's talk about persistence. Getting started as an independent fashion designer is no walk in the park - you are sure to experience rejections, critique and many other things that may get you wondering why you even chose to embark on this business in the first place. This is where patience and persistence truly pays off - it can take time, sometimes even years, to get to those goals you've set for yourself, so don't give up! Fashion is a competitive industry, so always keep that smile on your face and approach any difficulties with enthusiasm and positivity!
We hope that this article has given you some basic insight into how you can go about getting started as an independent fashion designer. Best of luck!