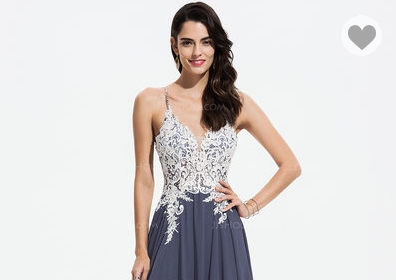 Buying a prom dress can feel like an overwhelming and difficult task, especially if you don't know where to begin. Fortunately, with time and an effort to educate yourself, choosing the perfect prom dress can turn out to be a fun and rewarding experience. Here are a few things every buyer should be aware of as you start shopping for your prom dress.


The Options Are Endless!
There are long prom dresses and short prom dresses. Some prom dresses have sleeves, some have only one sleeve, and some have no sleeves. There are variations in silhouette types, as well as different patterns, colors, train lengths, back designs, and the presence of features like beaded sequin and lace.


The Better You Know Yourself, The Easier Your Decision
If you already know what you like, what you are comfortable in, and what is best for your body, you will already be way ahead of most prom dress shoppers. Listen to yourself and your body. Before you ever research current trends or do homework on different types of prom dresses, know what your goal is for yourself.


Good Things Come To Those Who Start Early
Prom season can be a rushed and stressful time. Between date logistics, nail and hair appointments, makeup tests, and accessory shopping trips, finding a dress can sometimes get lost in the shuffle of important tasks that must be accomplished.


Accessories Are Important
Whether it is your hairstyle, your hair color, your makeup design and color, your shoes, your purse, other shawls and layers, jewelry, or even your choice of nail polish, the choices surrounding your dress matter almost as much as the dress itself. All of these must work together to complete and complement each other, so when you are developing your look, don't forget to take all of these into consideration.


Trends Can Help
Current fashion trends, while not applicable in every situation, can provide guidelines for you, and lay the groundwork for the right prom dress decision. Keeping up with trends can tell you whether long prom dresses or shorter prom dresses are current and in style, for example.


Do Your Research
In the digital age, all the resources you need when researching the perfect prom dress are at your fingertips. But don't just end your research with a Google image search. Inspiration can come from anywhere. Take walks in nature, watch movies, listen to music. Find out what colors inspire you. If you do your homework, the right option will present itself eventually.


The truth is that finding the perfect prom dress doesn't just happen overnight, but with due process it can be a painless and indeed even an enjoyable experience. So how do you go about finding the perfect prom dress? As long as you choose the dress that you love, and that makes you feel the most beautiful, then you will be on your to having an unforgettable night and looking incredible while doing so.